This month's issue of Famitsu magazine confirmed two newcomers to the Fire Emblem Warriors cast; Cordelia and female Robin. Now we finally have some high resolution assets of the Awakening characters, from screenshots to CG renders. Check them out:
Also, via Gematsu, we have some more information regarding the game's systems. For example, the franchise's weapon wheel system plays a part in the game, with the right match-up delivering even more damage if you score a Critical Hit. It's also confirmed that mounted characters move faster, while flying units such as Pegasus riders can reach their own routes.
We also learn more about character interactions, too. Not only can you give them tactical advice mid-battle and swap your playable character on the fly, you also build up their Bonds which will unlock support conversations and other bonuses.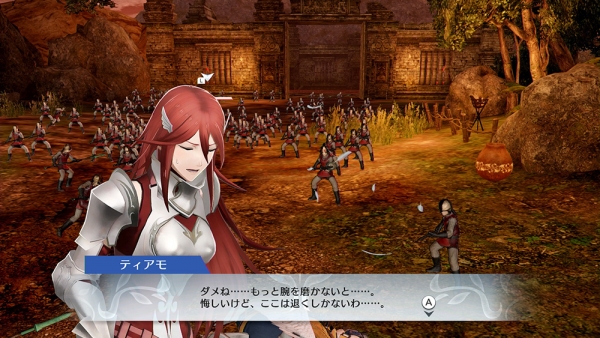 Fire Emblem Warriors releases in Japan on September 28th and in other territories this fall.
Leave a Comment