The roster of Fire Emblem Warriors continues to expand, with the latest additions confirmed by Famitsu magazine being Cordelia and a female Robin, both from Fire Emblem Awakening.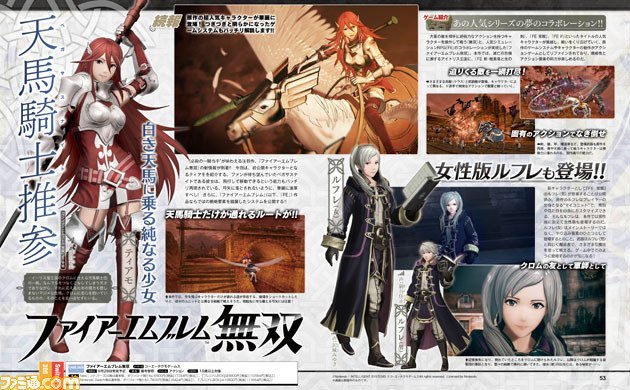 Cordelia will be fighting on Pegasus back as would be expected, while Robin will sling spells just like her already confirmed male counterpart. We can only assume this means a male Corrin will also be playable.
Siliconera also reports that the magazine makes mention of a "Character Lost" feature which calls back to the franchise's typical Permadeath systems. With this enabled, once a character has fallen you won't be able to deploy them again. More details are to come at a later date.
Fire Emblem Warriors will be launching September 28th in Japan and during fall elsewhere.
Leave a Comment