With Splatoon 2 officially hitting the Switch in less than two weeks, we're betting that you and every other squid kid out there are gearing up for the big day. We've been seeing a nice stream of Splatoon merch hit the internet these past couple weeks. From the themed Kirin Mets grapefruit beverage to The Art of Splatoon book, Nintendo isn't wasting any time spreading the love for Inklings and squids all over the world. As excited as we are about all the previously announced products, we can't help but want these next items even more. Over a dozen new listings for Splatoon 2's All Star Collection have popped up on Play-Asia — and most of them are plushes!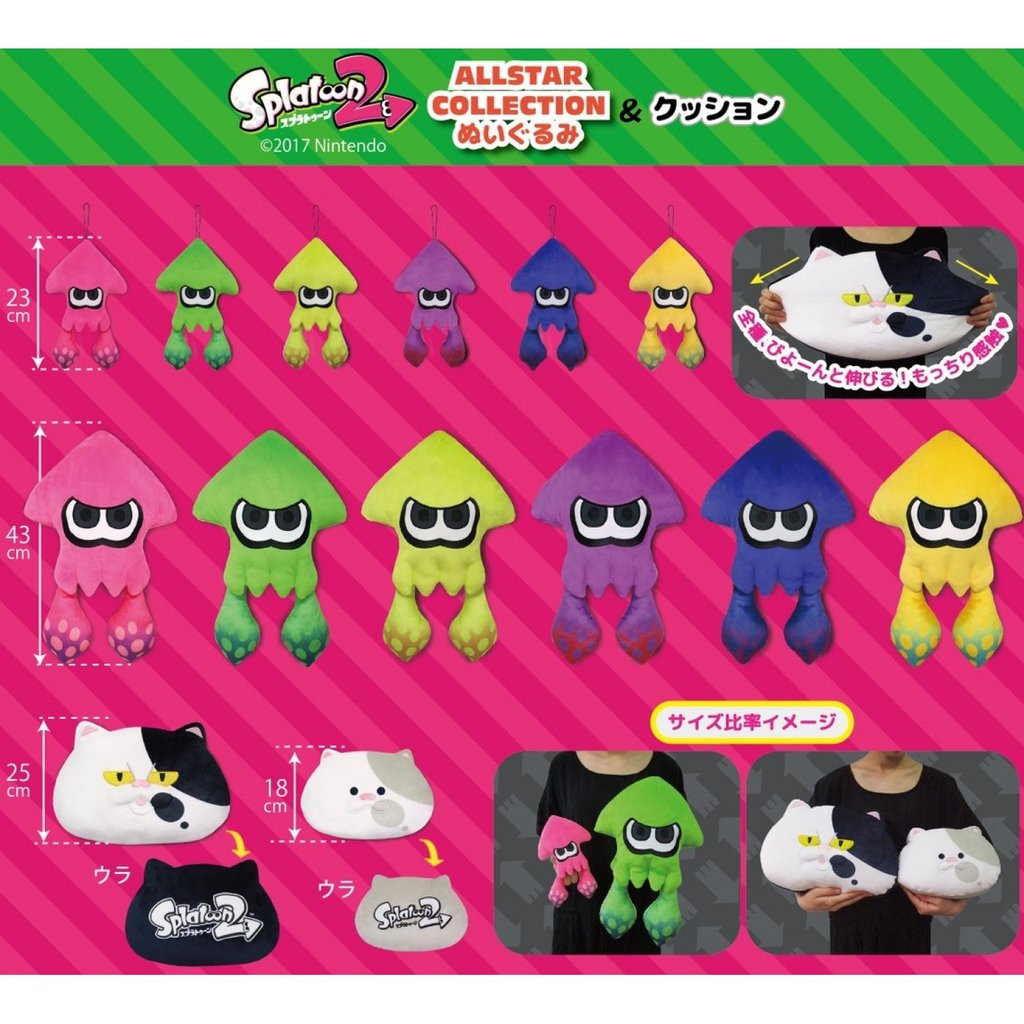 Up for pre-order are the following products:

All these new plushes, especially those big squids, are looking pretty fresh! Thinking about adding any of these to your collection? If you do, we'd love to see 'em once they're released. Make sure to share your pics with us on Twitter or Facebook.
Leave a Comment