The wonderful team at Dark Horse is bringing another video game art book to North America. If you were a fan of The Legend of Zelda: Hyrule Historia, The Legend of Zelda: Art & Artifacts and The Art of Fire Emblem: Awakening, then you'll want to make space on your bookshelf or coffee table. Out on July 11th, Dark Horse uploaded a sneak peek of the localized the book, titled The Art of Splatoon.
Polygon happened to get high quality versions of the preview, so let's take a look at what's in store!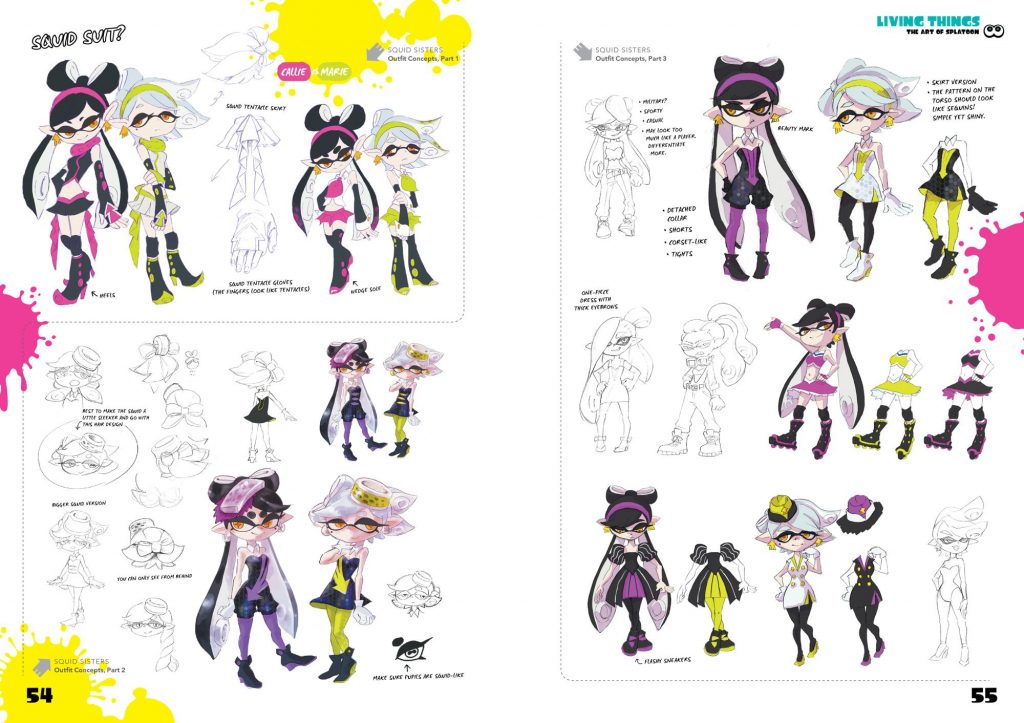 Among the 320 pages of artwork, character concept art will definitely be shown. Early versions of Callie and Marie are here, and it looks like once upon a time they were channeling Miku and other Vocaloids. Cap'n Cuttlefish could have possibly been a hippie of sorts who carried around a manhole cover from Inkopolis.
Overall, it appears as though this book will be a perfect refresher after this week's Splatoon 2 Direct and before Splatoon 2's release on the 21st.
Want to pick up The Art of Splatoon? It's available digitally and physically as a hardcover.
How stoked are you for Splatoon? Seems like July is going to be a squidtastic month!
Leave a Comment