One of the most enigmatic first party Nintendo Switch games is "Project Mekuru", which showed up at several events earlier in the year including the Nindies Showcase and April's Nintendo Direct. It was since named and released as Battle Sports Mekuru in Japan last month, but now it finally has a confirmed title in the West – Flip Wars.
The news comes out of a post-E3 event photo captured by Nintendo Actu.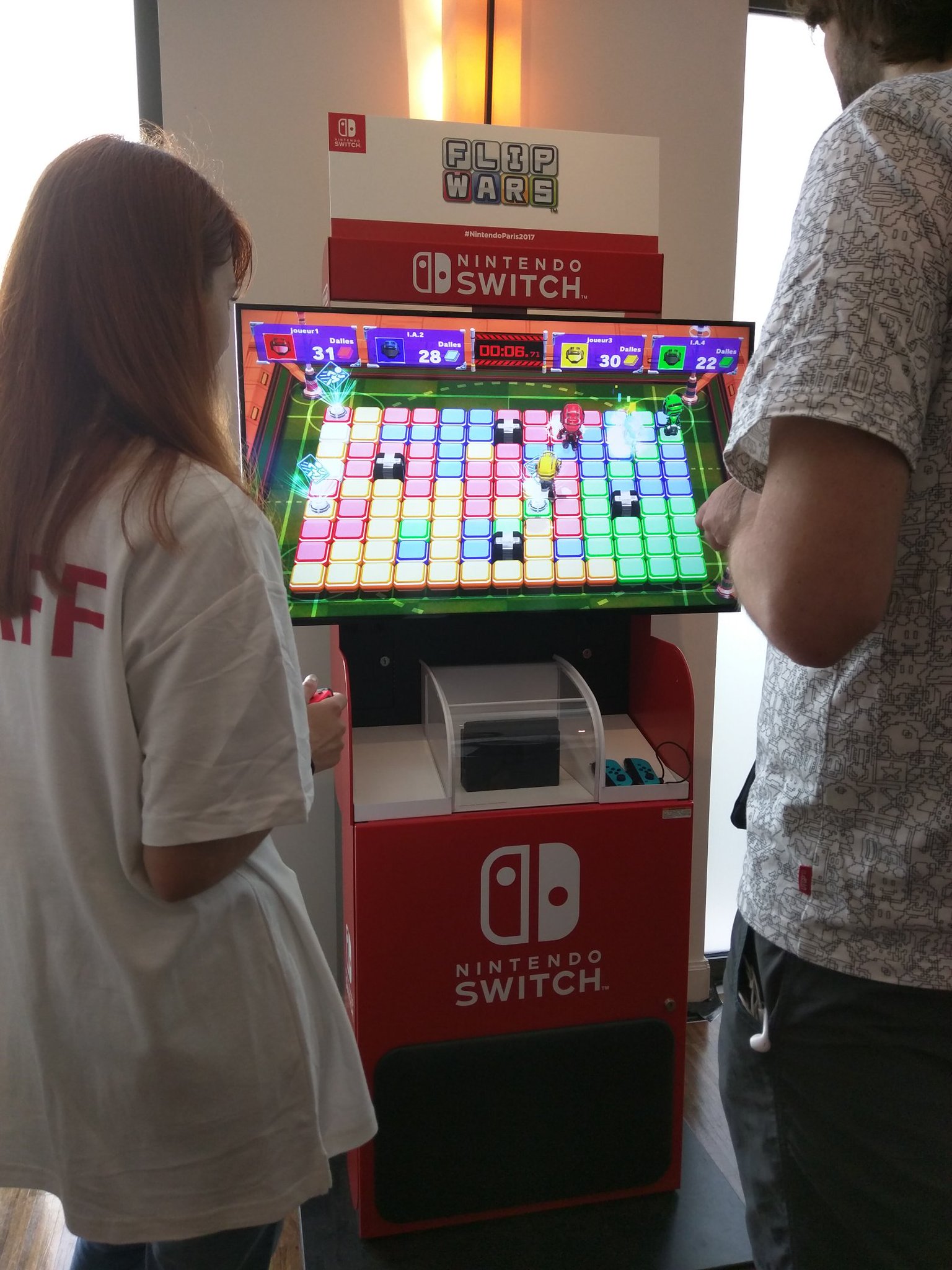 The western release date given for the game back in April was "summer", so we should see the multiplayer puzzle action game soon enough!
Leave a Comment