This week in the Nintendo eShop: Cars shifts into third gear, Shantae struts on the Switch and a duo of TurboGrafx-16 games resuscitate the Wii U.
Not much going on in the sales department this week. Classic GTA inspired indie game Retro City Rampage DX is down to half the price on the Nintendo 3DS for the next week. On the Wii U front, Soul Axiom's getting its price similarly slashed at just $7.49. For those not in the know, Soul Axiom plays somewhat like a cross between Mirror's Edge and Bioshock set in an evocative cyberpunk universe. I'd recommend it to anyone looking for a leisurely, atmospheric journey through some very gorgeous looking environments.
SWITCH RETAIL
Cars 3: Driven to Win (Warner Bros. Interactive, $59.99 | available 6/13) – Along with its silver screen debut, Cars 3 is screeching onto the Nintendo Switch and Wii U this week. Described as a pick up and play party game for all ages, Driven to Win extends the storyline of its theatrical counterpart, racing players through a high-speed competition filled with both familiar and new faces (grills?), including Lightning McQueen, Jackson Storm and Cruz Ramirez. I can't personally speak to the merits of the Cars franchise, movies or games, but from what I've gathered they're every bit as polished and fun as its Mushroom Kingdom rival. Iconic settings from the films, detailed character models complete with voice acting and a ton of entertaining multiplayer modes round out a complete package well worth the price of admission, whether you're a rookie just out of the starting gate or veteran rounding your third lap.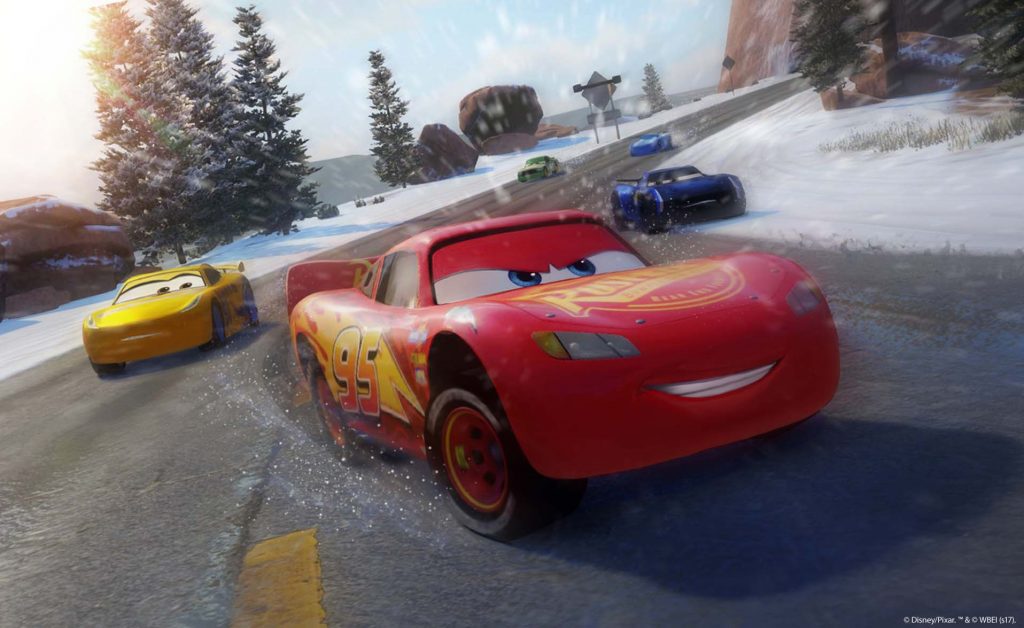 SWITCH DOWNLOAD SOFTWARE
Shantae: Half-Genie Hero (WayForward, $19.99) – Shantae's fourth undertaking in pirate pummeling sashays onto the Switch today! The bodacious buccaneer Risky Boots is back to her old tricks and it once again falls on the shoulders of our hair-whipping heroine to free Sequin Land from her evil misdeeds. Thankfully, Shantae's trademark belly dancing powers are back, featuring all new creature transformations and magical attacks to help players fully explore its Metroidvania-esque world. Coupled with its comical cast of characters, humorous dialogue and beautifully HD animated sprites, this may very well be the series magnum opus. Be sure to stay plugged in Nintendo Wire for our full review of Shantae's latest swashbuckling adventure sometime shortly after the storm known as E3 passes.
Arcade Archives – Shock Troopers 2nd Squad (Hamster Corporation, $7.99) – Inspired by early arcade games, 2nd Squad shakes up the run-and-gun series formula in aggressive fashion thanks to an injection of speed and added style. Despite featuring classic multi-directional scrolling and 360 degree movement and firing, it's got a much more Metal Slug feel to it — right down to arsenal heavy vehicles to pilot. Unfortunately, it's not as well received as its predecessor, thanks to team mode being dropped in favor of four selectable characters sporting their own unique stats. Still, it's very much worth checking out for fans of the genre, especially for anyone who enjoyed blasting through the original.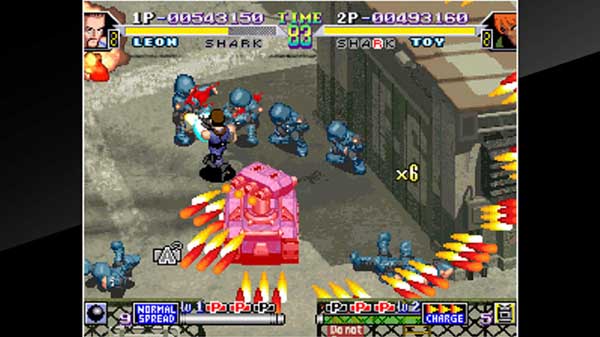 3DS DOWNLOAD SOFTWARE
Anime Workshop (Collavier Corporation, $7.99) – From the makers of Comic Workshop and Painting Workshop comes yet another pixel perfect creation tool for your 3DS systems: Anime Workshop! Much like with previous endeavors, an intuitive interface lets players illustrate pixel art, create objects, make animation and share the fruits of their labor online with other budding artists. It's a great way for anyone interested in trying their hand at animation to learn the ropes in truly retro fashion. If you fancy yourself a creative type with a modicum of talent and patience, set your imagination free and paint this nifty tool a permanent blotch on your 3DS home screens.
3DS PRE-PURCHASE
Ever Oasis (Nintendo, $39.99 | available 6/23) – Prepare to explore a desolate desert and solve puzzling dungeons later this month by pre-purchasing Ever Oasis starting today! Described as a new action-adventure RPG grown from the ground up by Koichi Ishii — creator of the Mana series — you'll gather resources and fight monsters to restore a bustling oasis alongside the water spirit Esna in truly fantastical fashion. Be sure to download today so you don't have to aimlessly wander the eShop's dusty dunes come June 23rd.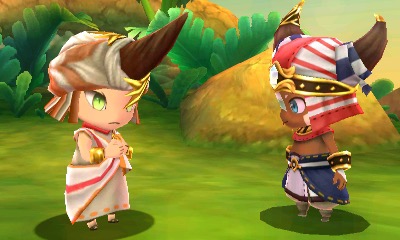 3DS HOME MENU THEMES
Disney Tsum Tsum Princesses Edition – $2.49
WII U RETAIL
Cars 3: Driven to Win (Warner Bros. Interactive, $49.99 | available 6/13) – Along with its Switch counterpart, Cars 3 is also reversing onto Wii U this week. For the most part, you'll find the same experience described above on Switch, albeit without the added benefit of portability a dozen feet beyond your living room sofa. It's hard to say for sure what other differences between the two consoles exist until the game officially launches, though it's probably safe to assume load times will be quicker and picture quality sharper on the Switch.
WII U DOWNLOAD SOFTWARE
Cubit The Hardcore Platformer Robot HD (CoderChild, $4.99) – The honestly titled 3DS runner Cubit the Hardcore Platformer gets a welcome HD tune-up for the Wii U this week. With the single tap of a button, players guide a masochistic robot through six increasingly difficult stages of platforming bliss. Branching paths, multiple endings, challenging achievements and four different game modes give it considerable replay value, especially at that bargain bin price. While not a rhythm game per se, its soundtrack has minor gameplay influences, with simple techno beats amplifying the intensity of each perfectly timed jump. Simply put, fans of challenging platformers cut from the same cloth as the amazing Bit.Trip Runner series should definitely consider giving this a download.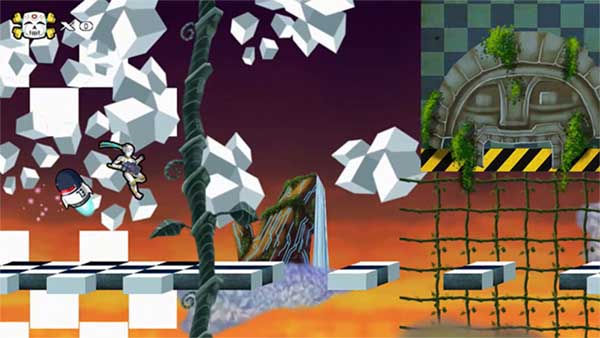 WII U DEMO
Cubit The Hardcore Platformer Robot HD (CoderChild, Free) – Not convinced if Cubit's sprint through platforming hell is your cup of tea? Give the free demo a try! Just don't blame us if your GamePad ends up in pieces.
WII U VIRTUAL CONSOLE
Alien Crush (Konami, $5.99) – Easily dismissed as just another in a sea of pinball simulators, Alien Crush used its harrowingly intergalactic theme to bring the genre to new heights back in 1998. It takes great inspiration from 16-bit Metroid and the Alien movies, complete with maternal brain monsters and face sucking pod pouncers. It also boasts some seriously killer music, despite there only being two tracks on tap. With all the hallmarks of an addictive pinball machine — simple, flashy, well designed and impossible to step away from once started — you'd be remiss for passing up the chance to pummel some extraterrestrial scum back through whatever solar system they crawled from.
Neutopia II (Konami, $5.99) – Just like its predecessor, Neutopia II is an action RPG heavily (practically criminally) inspired by early titles in the Legend of Zelda series. Despite some notable upgrades to presentation, graphics, sound and controls, it plays a bit more like an expansion pack than a full-fledged sequel, providing more of the same dungeon exploration heavy gameplay genre fans have grown to love. If you're craving an open world adventure and are tired of giving Ganon the smackdown in A Link to the Past, give this slightly derivative, yet still oddly incredible title a shot.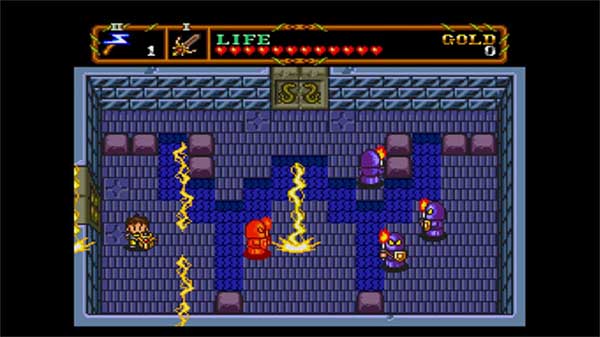 SPECIAL OFFERS AND DEALS
[3DS] Retro City Rampage DX ($4.99 | 50% off) until 6/15
[3DS] Nano Assault EX ($7.49 | 25% off) until 6/15
[3DS] AeternoBlade ($7.99 | 46% off) until 6/22
[3DS] Kingdom's Item Shop ($3.99 | 20% off) until 6/22
[3DS] Adventure Bar Story ($4.79 | 20% off) until 6/22
[3DS] Adventure Labyrinth Story ($3.99 | 20% off) until 6/22
[3DS] Mercenaries Saga 2 ($3.99 | 20% off) until 6/22
[3DS] Conveni Dream ($3.99 | 20% off) until 6/22
[3DS] Color Zen ($2.99 | 25% off) until 6/22
[Wii U] Soul Axiom ($7.49 | 50% off) until 6/15
[Wii U] Cube Life: Pixel Action Heroes ($5.94 | 15% off) until 6/19
[Wii U] Cube Life: Island Survival ($6.99 | 30% off) until 6/19
[Wii U] Color Zen ($1.49 | 50% off) until 6/19
[Wii U] Wicked Monsters BLAST! HD+ ($1.59 | 80% off) until 6/15
[Wii U] U Host ($3.99 | 55% off) until 6/22
[Wii U] Blue-Collar Astronaut ($5.00 | 50% off) until 8/3
Check Nintendo's website for the full list of deals available.

What games will you be downloading this week? Be sure to let us know in the comments!
Leave a Comment