Welcome to the Daily Wiretap! Each day the team here at Nintendo Wire works tirelessly to bring you the best, most relevant late-breaking Nintendo news this side of the Mushroom Kingdom. To help make ingesting all these meaty stories easier than Kirby hopped up on Miracle Fruit, we've compiled a handy list of noteworthy announcements and general industry happenings regarding the Big N in the last 24 hours. Without further ado, here's a few things we've picked up over the wire for today:
THE NEW FIRE EMBLEM ECHOES AMIIBO ARE STUNNING
Despite there still being a month to go before their official release in North America, Amiibo Jason smuggled in some Japanese imports of Fire Emblem's Celica and Alm figures. Join the crazed amiibo aficionado himself as he unboxes the dynamic duo for your viewing pleasure.
Watch here: Fire Emblem Echoes amiibo Unboxing | Hands-On
NINTENDO WIRE PLAYS WITH POWER. SUPER POWER!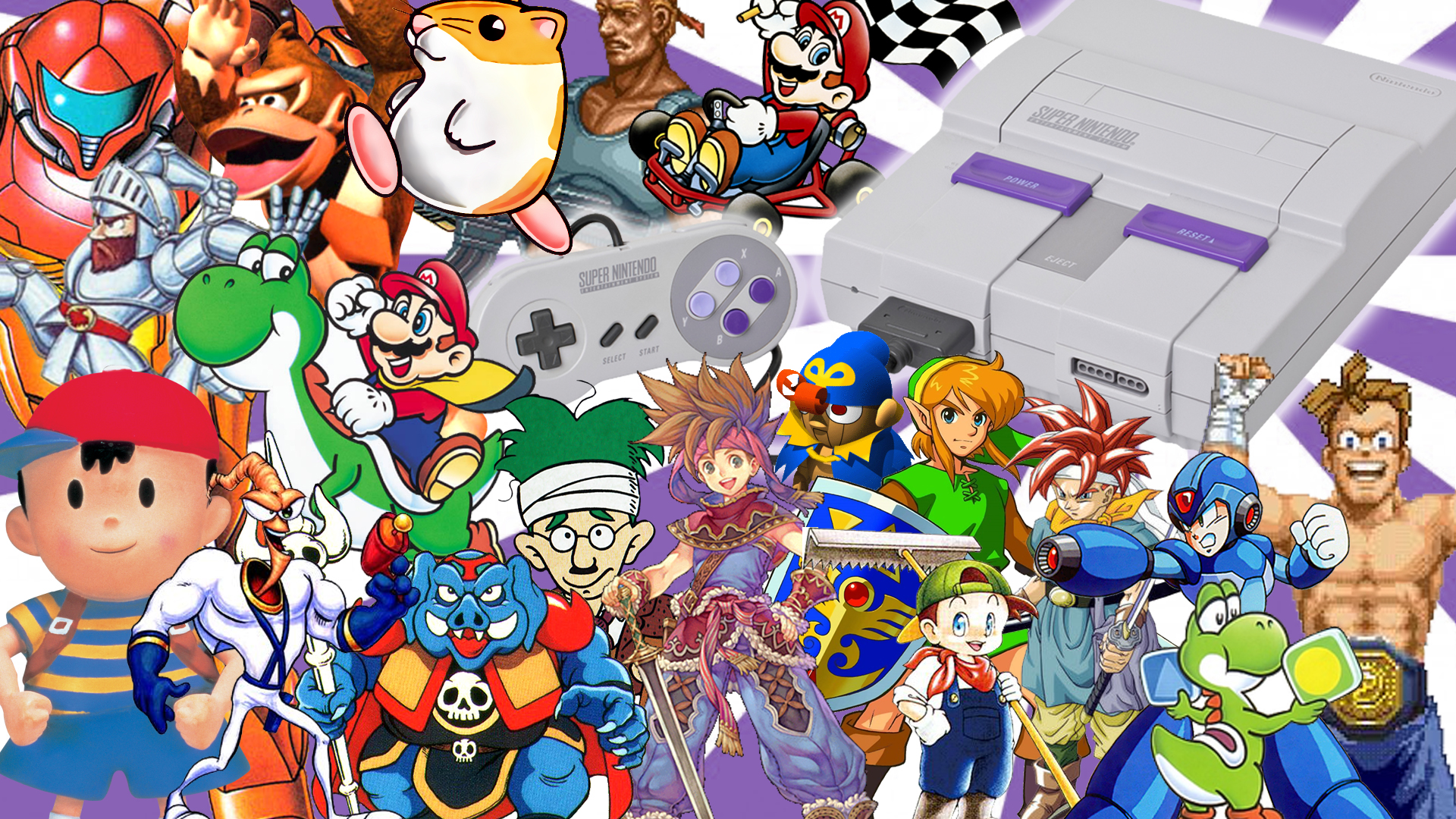 In light of rumors suggesting a SNES Mini may be lining Christmas stockings this holiday season, the Nintendo Wire team got together and compiled a list (checked more than twice) containing 30 of our most desired superpowered classics.
Read more: 30 games that need to be on the SNES Classic Edition
PUZZLE JUGGERNAUTS PUYO PUYO AND TETRIS COLLIDE IN THE NINTENDO ESHOP
A storm of new releases sweeps through the land of Nintendo today! Join me as I highlight this week's best and worst eShop offerings so you can make informed decisions on how to spend all those hard-earned bells while still affording to pay off Nook's lax mortgage rates.
Read more: eShop Update: Week of 4/20/17 (North America)
MARIO KART 8 DELUXE RUNS SMOOTH AS BUTTER ON SWITCH
Digital Foundry — the kings of game performance testing — took Mario Kart 8 Deluxe for a spin to see how it holds up against its Wii U counterpart. In a nut (koopa?) shell, the cartoon racer runs at 1080p and maintains a solid, locked 60fps when docked and matches the Wii U's 720p when in handheld mode.
Read more: Digital Foundry tackle Mario Kart 8 Deluxe, praise its performance
WATCH FIRE EMBLEM ECHOES' GORGEOUS OPENING MOVIE
Fire Emblem Echoes is officially out now in Japan. To celebrate the occasion, we here at Nintendo Wire figured it would be a nice to share the game's revamped opening title sequence. Enjoy!
Read more: Celebrate the Japanese launch by watching Fire Emblem Echoes' opening movie
SUPER BOMBERMAN R GETS ANOTHER BOMB DIFFUSING UPDATE
After having fixed the controller lag issues a few weeks ago, a tweet from the official Japanese Bomberman account announced even more quality tweaks and difficulty adjustments would be patched sometime today. Most notable, however, is a new stage entering the multiplayer mayhem, beefing up the game's somewhat scarce rotation.
Read more: Konami ready to roll out another Super Bomberman R update
TAKE A DIGITAL TOUR THROUGH NINTENDO'S ONLINE GUIDE TO ZELDA
Nintendo of America's official Zelda website received a new section, allowing all you Hylian historians to browse through an online guide and learn about the series' common elements. It may not be as robust as Hyrule Historia's compendium, but it still contains a few noteworthy tidbits of lore worth checking out.
Read more: Online Zelda guide from Nintendo offers a look at history, characters and items
A CLOSER LOOK AT THE SUPER MARIO BROS. MCDONALD'S TOYS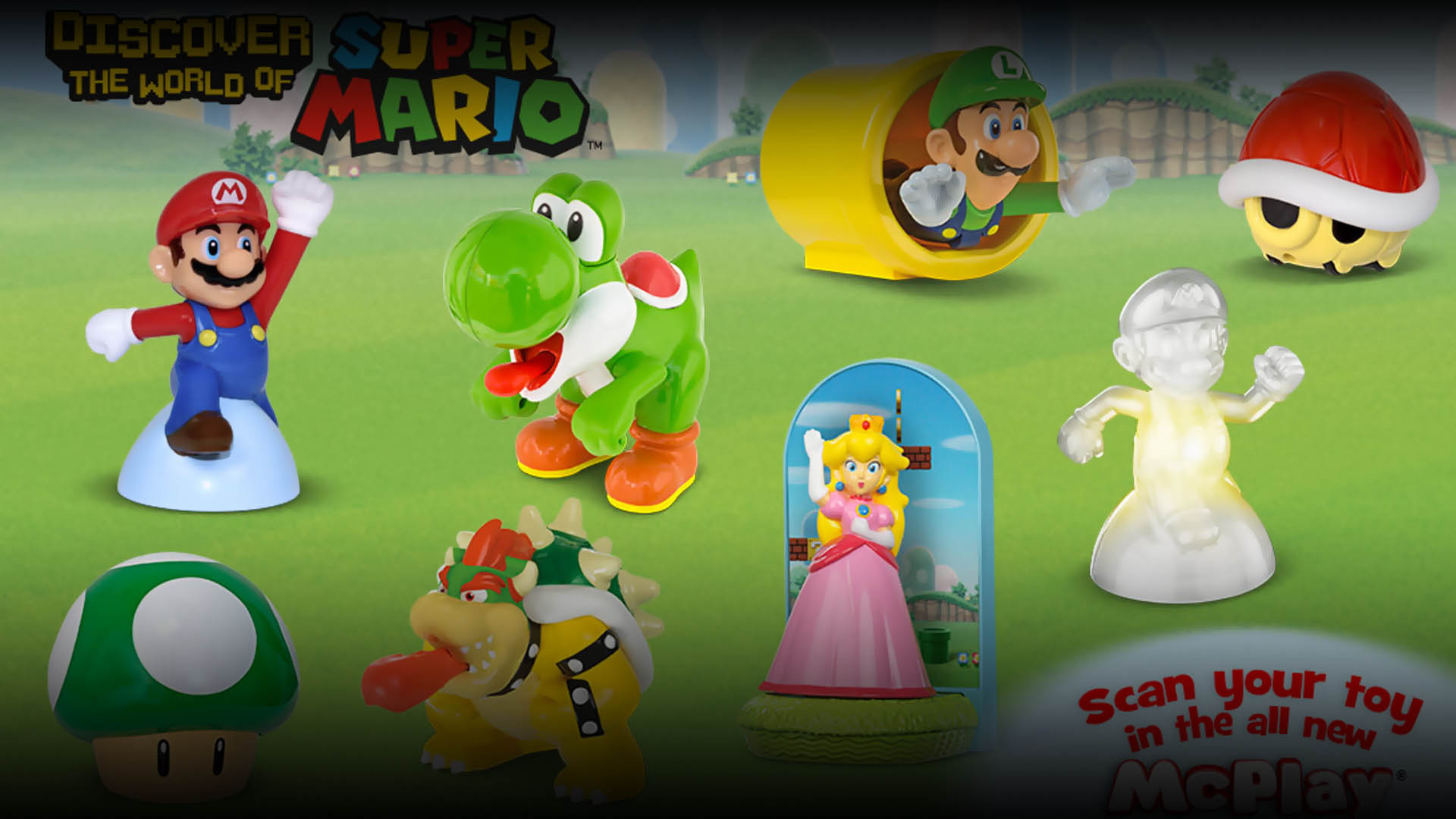 One of our awesome Twitter followers was kind enough to share a photo of the upcoming Super Mario Bros. Happy Meal line of toys. I, for one, am pretty excited for that tongue slashing Yoshi figure!
Read more: North America's Super Mario Bros. McDonald's toys coming soon (Update: 4/20)
NEW POKÉMON SWARM THE BADGE ARCADE
This week's Badge Arcade update is chock-full of pocket monster collecting and kid squid fishing. Tank Trooper catchers have also been drafted for the war on your wallets, so be sure to watch each other's backs out there, soldier!
Read more: Badge Arcade News: Week of 4/20/17

That's all for today! For all your future Nintendo news, stay plugged in to Nintendo Wire.
Leave a Comment