This week in the Nintendo eShop: Mario leaps onto Android devices, the Mushroom Kingdom's finest athletes compete on 3DS, and long forgotten heroes team up for adventures in babysitting.
There are tons of great deals for both 3DS and Wii U owners this week! On the 3DS front, Atlus continues to drip feed discounts for their fantastic RPG offerings in the Shin Megami Tensei and Etrian Odyssey series. My personal pick, though, would be Rune Factory 4: a Harvest Moon inspired RPG adventure currently priced at just $19.99 (a 33% savings.) Act fast, as a good number of these deals expire tomorrow!
On Wii U, the colorful party platformer Runbow steals the show with a whopping 50% discount. Also, Swap Fire continues to be completely free now through early April: a Wii U exclusive first person shooter designed with a heavy emphasis on couch-multiplayer co-op. SteamWorld Heist and Severed are scheduled to go on sale sometime this week, too, but for whatever reason aren't live just yet. We'll be sure to update this article the moment those prices drop.
MOBILE
Super Mario Run (Nintendo, $9.99) – While the house of Mario officially went mobile back in mid December for iOS devices, today marks the first time Android users can join in on the block busting fun! Thanks to clever use of the hardware, Super Mario Run does well in carefully distinguishing itself from the red hatted plumber's everyday adventures. In typical Mario fashion, you'll be be running, jumping and Goomba-bopping your way through multiple worlds and brand new courses designed specifically for one-handed play, all in an effort to once again save Princess Peach from Bowser's clutches. Be sure to check out our full review, where Brittin Shauers praised Mario's mobile debut for its simple, yet nuanced gameplay and abundance of challenging, colored coin collectables.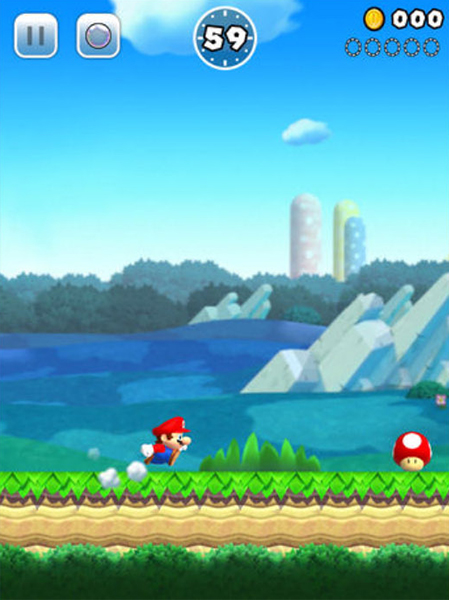 SWITCH DOWNLOAD SOFTWARE
Has-Been Heroes (Gametrust, $19.99 | available 3/28) – Fearless peasants hankering for another bizarre roguelike adventure following Isaac's glorious debut on Switch last week, lend me your ears! Prepare to embark on an epic quest of bravery, chivalry, and glory that's prime to put Link's frivolous slap fight with Calamity Ganon to shame. Not-even-a-little-bit-kidding with this synopsis, players don the grieves of washed up legendary champions well past their prime as they take on one final mission: escorting twin princesses to school. From young and eager rogues to anthropologists turned mexican wrestlers, there's no shortage of colorful characters up to the task, with hundreds of game-changing items and countless monsters in need of a good slaying keeping each playthrough distinct from the last. Personally, it sounds just like my cup of grog and well worth the price of admission for genre enthusiasts eager to burn that midnight oil.
Snake Pass (Sumo Digital, $19.99 | available 3/28) – Snake Pass is a unique, physics based puzzle platformer challenging players to think like a snake as you slither through tall grass and coil around bamboo to solve precarious puzzles. It's definitely got that Banjo-Kazooie / Yooka-Laylee vibe going for it, both in concept and art style: an endearing throwback to platformers past with a (quite literal) twist. Built by the same team that tackled LittleBigPlanet 3 in Media Molecule's absence, it's clear Sumo Digital knows their way around the genre, making this an easy day one purchase for fans of 3D collectathons. Did I mention the game's score was written by David Wise: legendary video game composer since the NES days of yore who's largely responsible for the rockin' beats of the Donkey Kong Country series? If that's not reason alone to give this gem a try, I don't know what is.
New Frontier Days: Founding Pioneers (Arc System Works, $9.99) – New Frontier Days is a town building simulation game in the vein of Age of Empires or Sim City, albeit in much simpler fashion. You'll spend the majority of your time colonizing new land by instructing pioneers to forage for materials and build new structures as efficiently as possible. Other than the word 'new' shoehorned into the title, I'm not entirely sure how the Switch version differs from the 3DS one released two weeks ago. Presumably the main distinction is the addition of multiple game modes: Story, Survival, and Free Mode. Nevertheless, I'd probably be more intrigued if the animation wasn't so… meh. Still, it may very well be worth your time for genre enthusiasts seeking a simulation-lite good time both at home and on the go.
Neo Turf Masters (Hamster, $7.99) – Need a sportsball fix as you impatiently wait for Mario's athletic extravaganza tomorrow? Look no further than Neo Turf Masters: a faithful reproduction of SNK's classic 1996 golf game. One of few refined and truly enjoyable golfing experiences available on the Neo Geo, Turf Masters proves a nostalgic trip back to the 16-bit era of gaming where golf simulation games were first beginning to hit their stride. What it lacks in ultra realism is made up for by its arcade pacing and accomplished visuals (for the time, anyway). While it doesn't hold a candle to the likes of Mario Golf titles, it should prove a fun distraction in these early days of the Switch's growing software library.
Othello (Arc System Works, $4.99) – The classic board game Othello gets its first video game adaptation on Nintendo Switch today. I'd knock it down a peg for its rather barebones, shovelware presentation, but given the Switch's hybrid nature, I can appreciate the convenience factor of having a portable version of the disc based strategy game on the go, especially for heated two player battles with friends and family. It also comes packed with handy hints to teach players less familiar with the rules proper play, and thanks to intuitive use of the touch screen, the system itself can be laid flat on a table to mimic an actual physical game board. Give it a download if you never wish to leave home without a game of Othello in your (rather large) back pocket.
3DS RETAIL
Mario Sports Superstars (Nintendo, $39.99 | available 3/24) – Who needs actual physical activity when Mario can run around outside for you? (Let's face it, he could use the exercise.) Soccer, Tennis, Golf, Baseball and Horse Racing make the cut in this nifty collection of mushroom powered sporting events, and each one is sure to keep those adrenal glands pumped while you wait for spring to blossom and the snow to melt. The latter event makes its Mario Sports debut and is surprisingly deep, complete with stable building and horse training mechanics. The main draw is undoubtedly the ability to take on friends and rivals both locally and online – a feature that's sure to keep competition fierce for years to come. Keep an eye out for our full review to find out just how fully-featured each sporting event is and whether this compilation of athletic prowess deserves a spot in your video game Hall of Fame. In the meantime, check out Logan Plant's endearing Mushroom Mashup mini series where he matches real world athletes with their Mushroom Kingdomed counterparts.
3DS DOWNLOAD SOFTWARE
Japanese Rail Sim 3D Journey in suburbs #2 (Sonic Powered Co., $14.99) – I'm not exactly sure why the word 'suburbs' forewent capitalization, but I find it infuriatingly irritating. Anyway, those familiar with the long running series are well aware by now that the Japanese Rail Sim series is pretty decent at fulfilling childhood dreams of becoming a train conductor. Set in the Kashima Rinkai Tetsudo in Ibaraki, players operate a train traveling along an elevated railway through wispy woods, windy tunnels, and peaceful scenery. I can't personally speak to the enjoyment of these games, but first impressions seems pretty bare bones even by my standards (especially for that astronomic price). Fortunately, simple controls and 56.2 kilometers of railway to travel across make this beefier than previous entries in the series, with a little high score chasing sprinkled in for good measure. It may not be for everyone, but I'm sure there's plenty of fun to be had here for train fanatics the world over.
NEW 3DS DOWNLOAD SOFTWARE
Super Destronaut 3D (Petite Games, $1.99) – Like both Super Destronaut games before it, this lackluster Space Invaders knockoff does very little to impress. Not only does it have no business being a New 3DS exclusive, but also no reason to exist given the game's complete lack of differentiation from its own predecessors. From what I can tell, it's just the first Super Destronaut in stereoscopic 3D, but even that's ambiguous thanks to the developer's phoned in, copy pasted description on the game's summary page. If you want to play Space Invaders, just go play Space Invaders.
3DS DEMO
Plantera (Ratalaika Games, Free) – Plantera is a clicker in the vein of AdVenture Capitalist or Cookie Clicker where you slowly grow your own garden and breed plants and animals to earn coins using produce. Personally, I don't fully understand the appeal of the idle gaming genre, finding the lack of input or strategy from the player extremely boring. At least this one has adorable creatures, charming sprite work and a colorful, cartoony art style to distract you from its monotonous gameplay. Fortunately now you can give the game a try before whipping out your wallets.
Ambition of the Slimes (Circle Entertainment, Free) – Last year's quirky RPG Ambition of the Slimes received a free demo today. For those not in the know, the game's a turn-based strategy RPG that borrows elements of both Tactics Ogre and Fire Emblem, though with a gruesomely awesome twist. Too weak to fight on their own, players control a team of slimes who can possess the bodies of their enemies by getting close enough to wiggle their way down their unsuspecting throats. Personally, I'm a huge fan of the game's goofy vibe, best exemplified through its deliberately retro art style and quirky chip-tune soundtrack. With a number of different slimes and abilities to master, each map plays like a puzzle that requires careful thought and strategy to overcome. For the low price of nothing at all, tactics lovers might want to give this charmingly unique twist on the genre some love.
3DS HOME MENU THEMES
Pokémon: A Sinister Organization – Team Skull – $1.99
Pokémon: Shiny Tapu Koko – $1.99
WII U DOWNLOAD SOFTWARE
Armored ACORNs: Action Squirrel Squad (Nexcra, $7.99) – Note to all developers everywhere: game titles matter. The longer the title and the more capital letters you use, the less appealing your game looks to the consumer. It's honestly that simple. Easily mistaken for shovelware, Armored ACORNS actually looks pretty cool, which is what makes this particular case so disheartening. Sporting 1-4 player couch co-op beat 'em up action, players don the fur of four squirrels in fully decked out robotic armor to save their friends from an evil cat CEO. The game's presentation is highly reminiscent of Castle Crashers' crisp, cartoony stylings right down to the zany enemies and multi colored protagonists. Seriously, don't let first impressions fool you and give this nutty action packed adventure the attention it deserves.
Mahjong Deluxe 3 (EnsenaSoft, $5.00) – Rediscover the famous traditional Chinese game with a unique modern spin. The latest entry in the EnsenaSoft's highly lucrative series, Deluxe 3 presents over 640 challenging 2D and 3D puzzle layouts to keep your tile-plopping grandmother on her toes. Each layout's order is completely randomized, too, meaning near limitless replayability that feels like a new experience each time you play. Can't say I'm personally a Mahjong fanatic myself, but credit goes to the game's crisp presentation and relaxing soundtrack.
Aqua TV (EM Studios, $4.99) – Flushed enough fish down the can for one lifetime? The ultimate digital aquarium has finally arrived so you can get all the benefits of staring down favorite fish folk with none of the upkeep. Not to be confused with an actual game, Aqua TV is exactly as the name implies: an aquarium for your television. Despite numerous customization options for decking out your aquatic paradise, it kind of feels like you're paying for a fancy screensaver, made less attractive by its release on an abandoned console slowly making the switch to everyone's bedroom closet.
WII U DEMO
Plantera (Ratalaika Games, Free) – Just like in the 3DS version, Plantera is a clicker in the vein of AdVenture Capitalist or Cookie Clicker where you slowly grow your own garden and breed plants and animals to earn coins using produce. At no upfront cost, try the demo if twitchy games aren't really your thing, or you simply need something to relax to or fill the void during those long morning commutes. If you do decide to take the plunge, know that Plantera is one of the few games on Nintendo platforms featuring cross buy, meaning a purchase here gets you a free copy on 3DS as well.
WII U VIRTUAL CONSOLE
What? There's no Virtual Console release for this week? Rest in peace, Wii U. Rest in peace.
SPECIAL OFFERS AND DEALS
[3DS] Rune Factory 4 ($19.99 | 33% off) until 3/24
[3DS] Shin Megami Tensei: Devil Summoner: Soul Hackers ($9.99 | 66% off) until 4/3
[3DS] Shin Megami Tensei: Devil Survivor 2: Record Breaker ($19.99 | 50% off) until 3/27
[3DS] Etrian Odyssey Untold: The Millennium Girl ($19.99 | 33% off) until 3/27
[3DS] Etrian Odyssey 2 Untold: The Fafnir Knight ($29.99 | 40% off) until 3/27
[3DS] The Legend of Legacy ($29.99 | 25% off) until 4/3
[3DS] Corpse Party ($19.99 | 33% off) until 3/24
[3DS] Lord of Magna: Maiden Heaven ($9.99 | 50% off) until 3/24
[3DS] Code of Princess ($19.99 | 33% off) until 3/27
[3DS] Senran Kagura Burst ($9.99 | 50% off) until 3/24
[3DS] Senran Kagura 2: Deep Crimson ($19.99 | 33% off) until 3/24
[3DS] Story of Seasons ($19.99 | 33% off) until 3/24
[3DS] Return to PopoloCrois: A Story of Seasons Fairy Tale ($9.99 | 50% off) until 3/24
[3DS] Unchained Blades ($7.49 | 50% off) until 3/24
[3DS] Retro City Rampage DX ($4.99 | 50% off) until 4/6
[3DS] The Legend of Dark Witch ($2.99 | 25% off) until 4/13
[3DS] Witch & Hero ($2.99 | 25% off) until 4/13
[3DS] Witch & Hero 2 ($2.99 | 25% off) until 4/13
[Wii U] Swap Fire (Free | 100% off) until 4/9
[Wii U] Runbow ($7.49 | 50% off) until 4/5
[Wii U] Darksiders II ($5.99 | 85% off) until 3/30
[Wii U] Tadpole Treble ($5.99 | 40% off) until 3/30
[Wii U] Ohayou! Beginner's Japanese ($3.99 | 20% off) until 4/6
[Wii U] Fit Music ($12.90 | 35% off) until 3/30
[Wii U] Dungeon Hearts DX ($4.99 | 50% off) until 3/30
[Wii U] Wheel of Fortune ($5.99 | 85% off) until 3/30
[Wii U] Jeopardy! ($5.99 | 85% off) until 3/30
Check Nintendo's website for the full list of deals available.
AMIIBO
Mario Sports Superstars amiibo Card Pack (Nintendo, $5.99 | available 3/24)
---
What games will you be downloading this week? Be sure to let us know in the comments!
Leave a Comment