It's a new year and with that means a new chance for fighting games to take center stage this summer for Evo 2017! Always a great show of skill, style, and sportsmanship Evo is the world's largest organized fighting game tournament and represents the pinnacle of competition. This year two Nintendo titles will be on that stage and they're ones fans know and love. Super Smash Bros. Melee will continue to be the oldest game within the core lineup and one that continues to draw huge numbers of fans at the event in Vegas and online. That said it will not be a part of Sunday's marathon of grand finals – instead it will have Saturday night as home to its top players, taking the prime time slot of the day.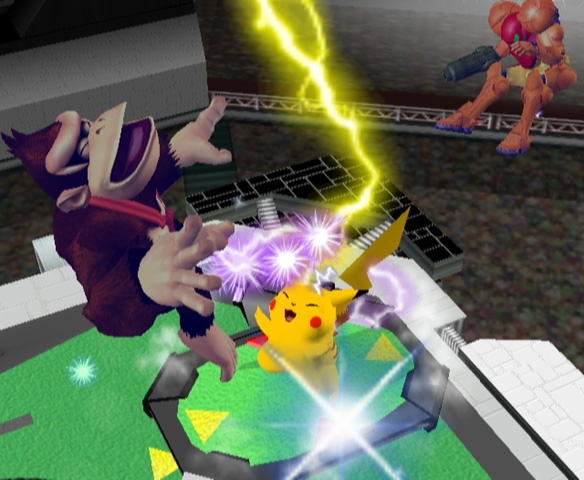 As for Smash Bros. for Wii U, it will be a part of the Sunday grand finals series. This'll have it rubbing elbows with the likes of Street Fighter V and Tekken 7, the latest entries in what could arguably be called the two biggest fighting game franchises of all time. While Melee has history, Smash on Wii U has a thriving and evolving scene that will be sure to draw out plenty of new talent alongside expected, known players.
Alongside these two and the other six confirmed games, a ninth game will make the cut as an official tournament title as a result of a donation-driven fan vote. In the running are two more Nintendo titles: Pokkén Tournament and the recently revealed ARMS. Pokkén was a part of the series last year and has seen multiple characters added between then and now to its arcade version in Japan. Perhaps the event could be a great chance to finally announce those for console?
As for ARMS, if it made the cut it would be the newest title and franchise on the board and would be some great exposure for the upcoming Switch IP. Both of these will see stiff competition both from each other and the other seven potential fan vote entries, including the always growing and always entertaining Skullgirls and fan-favorite hype generator Ultimate Marvel vs. Capcom 3.
More details, including when and how to vote and tournament scheduling, will be announced closer to the event. Till then, get practicing and get ready for another amazing weekend come July 14th.
---
Source: Shoryuken
Leave a Comment