This week in the Nintendo eShop: Runbow goes deluxe, a boy loses touch with his shadow and the 3DS gets animated.
Those of you hoping for a celebratory Halloween sale in the same vein of what Europe received last week are in for a grave disappointment. The best we've got are significant discounts on the 3DS for Resident Evil Revelations and Resident Evil: The Mercenaries 3D, slashed down to $4.99 (75% off) each. Those looking for more of a fright might also want to check out the horrors of Dementium Remastered, currently priced at $7.49 (50% off). Wii U owners aren't entirely left in the dark, with Little Inferno getting discounted to 4.99 (50% off) for the next week. While not really spooky, it definitely fits the theme, albeit to a much more lighthearted degree.
WII U RETAIL
Runbow Deluxe Edition (13AM Games, $29.99 | available 11/1) – Runbow is receiving the physical treatment this week, coming to a retailer near you! In case you missed it last year, Runbow is a fast, frantic party platformer for one to nine players that will keep you and your friends running back for more. The world changes with each swipe of the background, so you'll have to stay on your toes as platforms and obstacles disappear. With hundreds of levels, dozens of costumes, and more indie guest characters than you can shake a shovel at (wink), there's plenty of content to keep players warm well into the coming winter nights. It's by far one of the best multiplayer experiences on the Wii U, perfectly epitomizing the Nintendo ideals of a couch full of your buddies, laughing and playing together. As an added bonus, the Deluxe Edition comes with the game's complete soundtrack and all previously released DLC, making this the most definitive Runbow experience to date.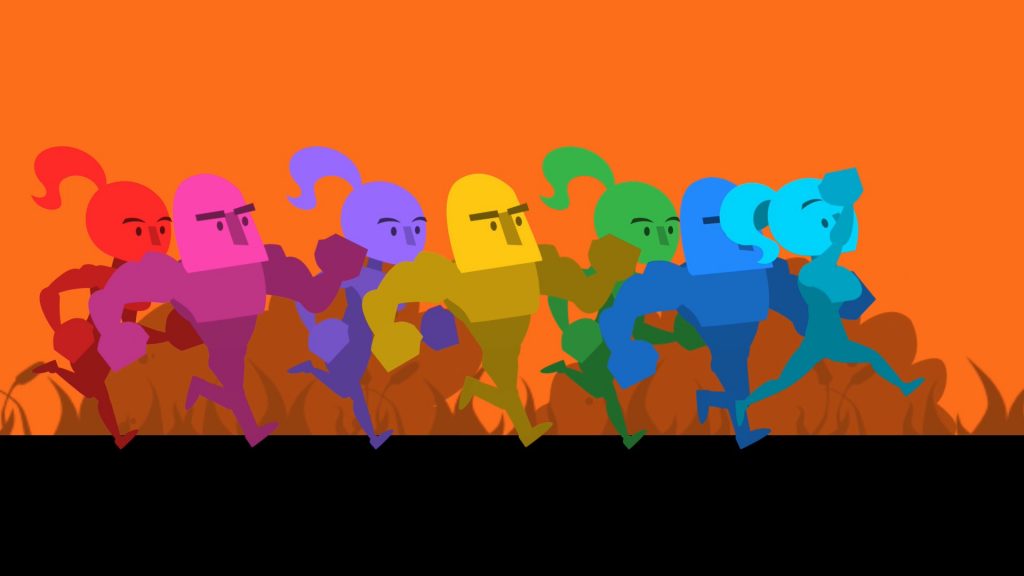 WII U DOWNLOAD SOFTWARE
Ectoplaza (Syndicate Atomic, LLC, $7.99) – Ready for the time of your afterlife? Ectoplaza is a quirky competitive party game about irritable ghosts wreaking havoc on haunted hotels, paranormal guests, and each other. Described as Smash Bros. meets Angry Birds, the player must master a multi-tiered charge and fling system to unleash quick chomps, trick shots, and devastating ricochets to smash their way through five settings and 15 levels, each with different stage hazards. Personally, I'm in love with the vibrant pastel-like aesthetic and endearing ghost designs reminiscent of something you'd find in children's coloring books. Just in time for Halloween, it looks to be a ghastly good time, especially if you have three friends willing to join in on the terror.
Demonic Karma Summoner (GNOBSOFTWARE, $3.00) – Winning today's award for oddest title in the eShop is Demonic Karma Summoner: a game about passwords, spells, platforming, and dressing demonic animals in kawaii clothes. Not much more is known about the game at the time of this writing, though I can't say I'm too impressed by the few screenshots I managed to rummage up. For the price of a bag of Skittles, maybe give this one a pass until some actual gameplay footage surfaces.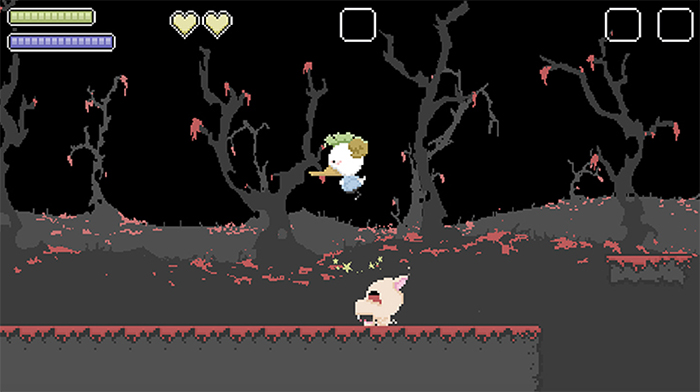 Solitaire (Sanuk Games, $4.99) – Let's face it. Solitaire is pretty much synonymous with either boredom or procrastination. We play it on the subway to pass the time, our computers when we're supposed to be working, or our phones when we should be studying. With so many convenient ways and better mediums to choose from, I'm not sure why Sanuk Games figured you'd be itching to boot up a dedicated video game console for a quick play session (not to mention pay $4.99 for the mundane experience). Perhaps they thought playing Spider, Klondike or FreeCell on a virtual beach somehow makes their efforts stand out from the pack? Save your money for something more original.
WII U ADD-ON CONTENT
Runbow Deluxe Edition – Shantae DLC (13AM Games, Free) – In celebration of Runbow's physical release, everyone's favorite hair-whipping genie from the Shantae series is now available as a free downloadable character for all versions of the game!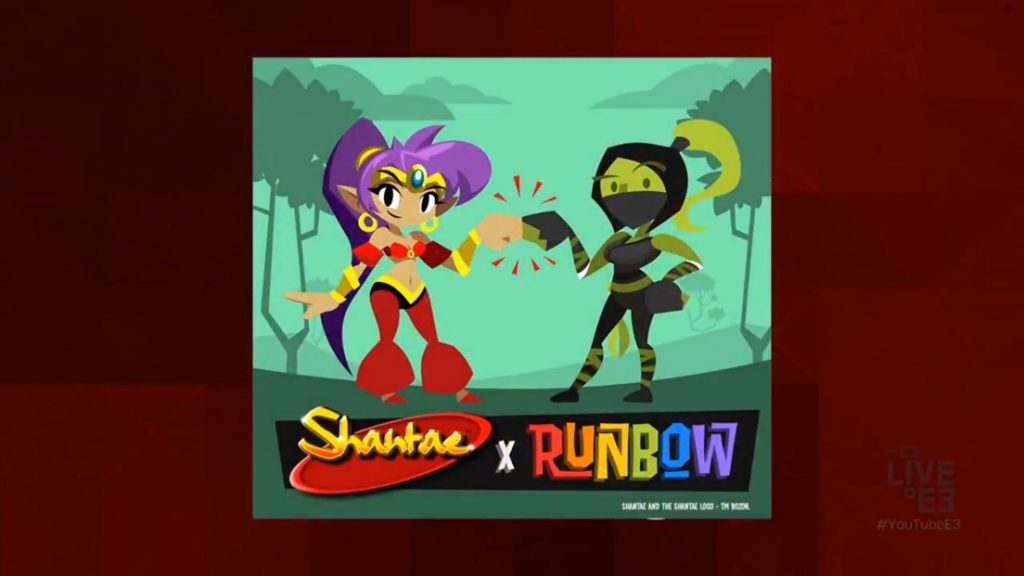 Minecraft: Wii U Edition – Spooky Bundle (Mojang, TBD) – Gaming's most successful 3D Lego simulator is receiving a major update this week, featuring three seasonal treats all rolled into one: the Halloween Battle Map, the Campfire Tales Skin Pack and the Halloween Mash-up Pack. Get ready for a custom-built world for you to haunt, replete with a uniquely terrifying texture pack. It's not clear whether or not this will be free, but considering last year's Halloween map cost a few bucks, expect to pay for it. Be sure to also click here for a full list of the various bug fixes addressed in the latest patch.
Hyrule Warriors: A Link Between Worlds Pack (Nintendo, $4.99 | available 10/31) – Ravio and Yuga paint their way into the already robust cast of playable Zelda characters this week, wielding their patented hammer and paintbrush respectively! If you want this pack for both the 3DS and Wii U versions, consider purchasing at the slightly reduced price of $9.99.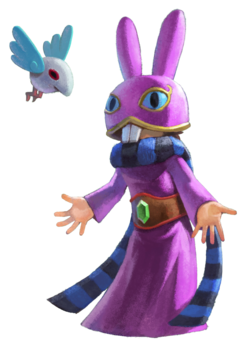 WII U VIRTUAL CONSOLE
Lost in Shadow (Konami, $19.99) – Originally released on the Wii back in 2011, Lost in Shadow is a puzzle platformer developed by Hudson Soft (now owned by Konami) that follows the story of a boy separated from his shadow. Accompanied by a sylph that can alter the direction of foreground light sources, gameplay largely consists of guiding your shadow through a looming tower of perplexing puzzles and malicious monsters. Fantastic art direction coupled with the laid-back nature of the game – as evident by the use of a soft color palette and soothing soundtrack – ensure a relaxed experience like no other, though poor pacing and a lack in gameplay variety mar what could have been a masterpiece. Still, it's an engaging and enjoyable platformer well worth the price of admission that's highly recommended for its imaginative concept alone.
WII U SPECIAL OFFERS AND DEALS
Little Inferno ($4.99 | 50% off) until to be determined
Year Walk ($3.49 | 50% off) until to be determined
Paper Monsters Recut ($0.99 | 87% off) until to be determined
Shadow Puppeteer ($7.49 | 50% off) until to be determined
Another World: 20th Anniversary Edition ($2.40 | 70% off) until 11/3
Hot Rod Racer ($1.49 | 40% off) until 11/1
Infinity Runner ($3.99 | 43% off) until 11/3
The Letter ($0.49 | 75% off) until 11/1
Chompy Chomp Chomp Party ($5.99 | 50% off) until 11/3
ZaciSa's Last Stand ($1.99 | 50% off) until 11/1
Check Nintendo's website for the full list of deals available.
3DS DOWNLOAD SOFTWARE
Butterfly: Inchworm Animation II (Flat Black Films, $5.00) – Animation buffs may remember this game's addictively fun predecessor back on DSiWare in 2011. Now, just five short years later, Inchworm Animation is back, built from the ground up for Nintendo 3DS systems! Described as a full-featured animation studio in the palm of your hand, Inchworm Animation II is a perfect tool for both budding and seasoned animators alike. Some notable features include a looping motion graphics engine with stable 30 frames-per-second playback, eight endlessly configurable dynamic brush tools with custom presets, stereoscopic 3D to arrange your layers in the third dimension, a timeline with up to five layers, and two soundtracks for scripting events and sound effects. Give it a shot if Flipnote Studio 3D felt a little too barebones for your liking.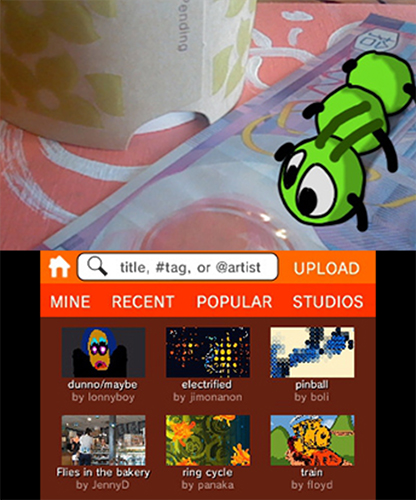 PixelMaker (Nostatic Software, LLC, $2.99) – Another drawing tool for the artistically inclined, PixelMaker finally makes the leap from Wii U to portable screens. As basic as they come, PixelMaker provides a canvas for you to flex your creative muscle using pixel art under a highly intuitive interface. It's a great way to experiment and create characters and scenes based on your favorite retro video games, and the convenience of finally being able to do so on the go cannot be understated enough. Unfortunately, customization options are fairly limited, and there's no way to export your work outside of sharing through Miiverse, which seems like a massive oversight considering the importance of social interactions common with the genre.
NEW 3DS DOWNLOAD SOFTWARE
BOX UP (RCMADIAX, $1.49) – RCMADIAX returns with yet another endless runner that looks like it was made over the course of a single weekend, this time tasking players with guiding a tiny square up a screen while trying to avoid platforms. It's essentially vertical flappy bird, though with absolutely no effort put into its aesthetic presentation. Seriously, it's as if the game's art director drew heavy inspiration from the Shapes tool in Microsoft Excel. How this game requires the boosted CPU of the New Nintendo 3DS to run properly is baffling beyond belief, raising even more red flags. Save your money, folks.
3DS ADD-ON CONTENT
Hyrule Warriors Legends: A Link Between Worlds Pack (Nintendo, $6.99 | available 10/31) – Ravio and Yuga paint their way into the already robust cast of playable Zelda characters this week, wielding their patented hammer and paintbrush respectively! Additionally, this pack comes with the new Lorule-themed Adventure map, 15 My Fairy costumes and 17 additional character outfits. If you want Ravio and Yuga to be shared between both the 3DS and Wii U versions, be sure to purchase the Link Between Worlds Pack bundle at the slightly reduced price of $9.99.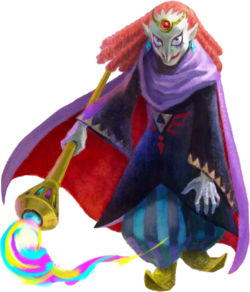 3DS PRE-PURCHASE
Mario Party: Star Rush (Nintendo, $39.99 | available 11/4) – Mario Party is back, this time finally ditching the "everybody moves together in a vehicle" mechanic for some much needed strategy and innovation. A fresh take on the series, Star Rush breaks free of turn order and allows each player to roll the dice at the same time through five wild worlds filled with bite-sized, open maps. Be sure to pre-purchase today to get in on the fast and frantic action without lengthy install delays when the game launches in just one week's time.
3DS HOME MENU THEMES
Mario's Halloween – $1.99
3DS SPECIAL OFFERS AND DEALS
Resident Evil Revelations ($4.99 | 75% off) until 11/3
Resident Evil: The Mercenaries 3D ($4.99 | 75% off) until 11/3
Dementium Remastered ($7.49 | 50% off) until 11/3
Another World: 20th Anniversary Edition ($2.40 | 70% off) until 11/3
Witch & Hero 2 ($2.79 | 30% off) until 11/3
The Legend of Dark Witch 2 ($4.99 | 28% off) until 11/3
AeternoBlade ($4.99 | 66% off) until 11/4
Defend Your Crypt ($2.54 | 15% off) until 11/3
Sadame ($7.99 | 46% off) until 11/3
Blasting Agent: Ultimate Edition ($2.54 | 15% off) until 11/3
Jett Rocket II: The Wrath of Taikai ($6.70 | 25% off) until 11/3
Real Heroes: Firefighter 3D ($4.99 | 50% off) until 11/3
4 Elements ($0.99 | 83% off) until 12/29
Azada ($0.99 | 83% off) until 12/29
Check Nintendo's website for the full list of deals available.
HARDWARE
New Nintendo 3DS XL: Solgaleo & Lunala ($199.99 | available 10/28)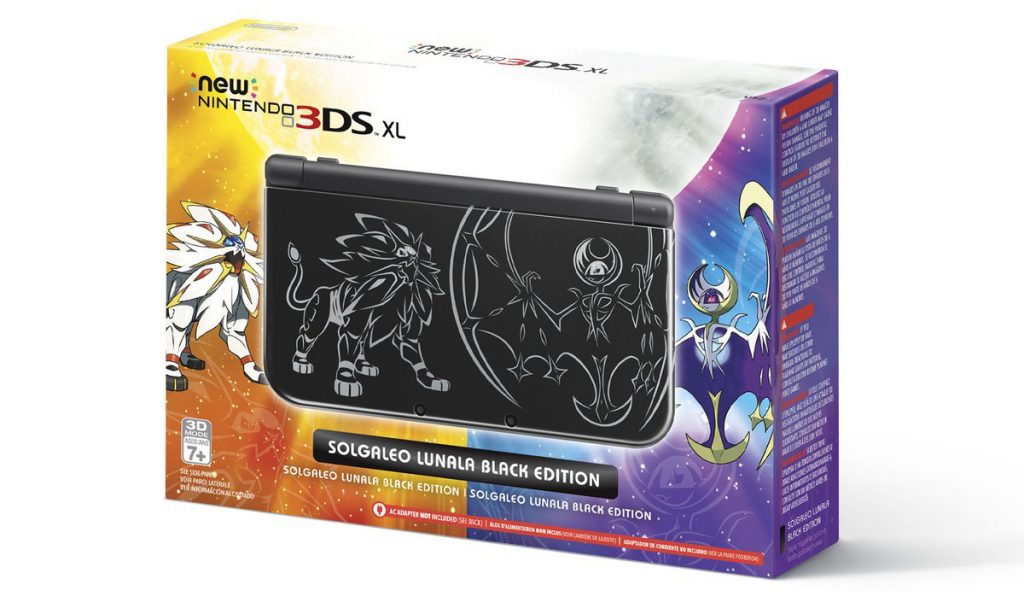 What games will you be downloading this week? Be sure to let us know in the comments!
Leave a Comment