UPDATE: The Japanese Splatoon Twitter account has sent out a message regarding the brief appearance in the Nintendo Switch trailer. Give it a look –
緊急報告だ!
あの会社が公開した映像を調査していたのだが…、これは……新種のイカ…?
一体何が起きているのだろうか!?
まだ詳細は判明しておらず、お伝えできる情報は無いのだが、引き続き調査・研究を行う所存だ。
お待ちいただきたい。https://t.co/cWj5CIWF6L pic.twitter.com/FNKMZ7GV4k

— Splatoon(スプラトゥーン) (@SplatoonJP) October 20, 2016
While there's nothing majorly new, they do ask fans to wait for more news and that it's a "new species of squid".
---
With today's reveal of the Nintendo Switch, fans of the Wii U's shining star of a new IP have a lot to be excited for.
The video spent a portion showing a pair of teams readying themselves for a game of a mysterious title only to have it revealed to be Splatoon. However, some key differences stood out with these inklings! Most apparently, they had varying hairstyles, including shoulder length styled tentacles, updos, pompadours, buzzcuts, and other asymmetrical designs. This amount of variety is great to see and will allow players to better customize their Squid Kid selves. Likewise, gone are the days of every Inkling wearing the same shorts, as these style-minded cephalopods have moved on to pants, leggings and combinations of such.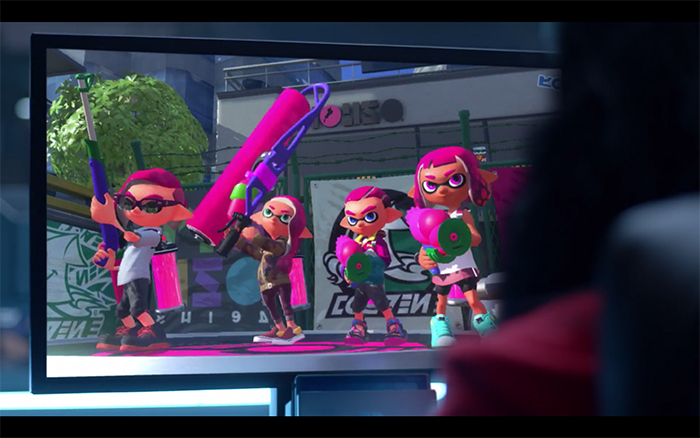 Amazing as these new customization options are, it's the gameplay opportunities afforded by the Switch's design that really stole the show. Each team was huddled together with a screen for each player, practicing and strategizing with their individual displays. This is already leaps and bounds ahead of the Wii U, which couldn't handle two players playing Splatoon together with one on the GamePad and another with the TV. After the eight players made their way to the stadium's center and locked in their Switches into their Docks, it was clear that Splatoon will be right at home on the new system.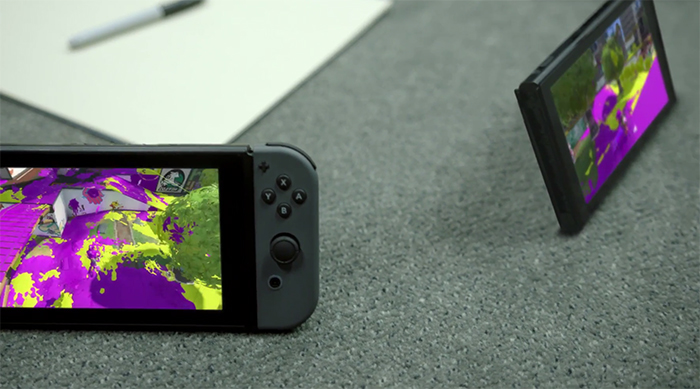 As of now we have no word on if this is an update, a port, a brand new title for the series (Spla2n?), or something else entirely. There's also no word on its release in relation to the Switch's launch in March 2017.
Keep your eyes on Nintendo Wire for all the latest on the Nintendo Switch as it comes to light, and have a look at the rest of our coverage from today's reveal as well!
Leave a Comment