You may remember that way back in March of this year Destructoid ran an article claiming that a follow-up to Beyond Good & Evil was still in the works and that it'd be exclusive to Nintendo's enigmatic NX. It was followed by months of silence, but in recent weeks Michel Ancel and Ubisoft have both confirmed a Beyond Good & Evil game is indeed in the works, but they didn't give any details regarding the platform or launch window.
Now the writer of the original Destructoid article, Laura Dale, is back with a follow-up report via Let's Play Video Games. According to a source the new game isn't a sequel, but instead a semi-reboot, fleshing out the backstories of Jade and Pey'j while retelling the original game and expanding upon its ending. Given that it's been 13 years since the first game released this makes sense in terms of getting new fans on board.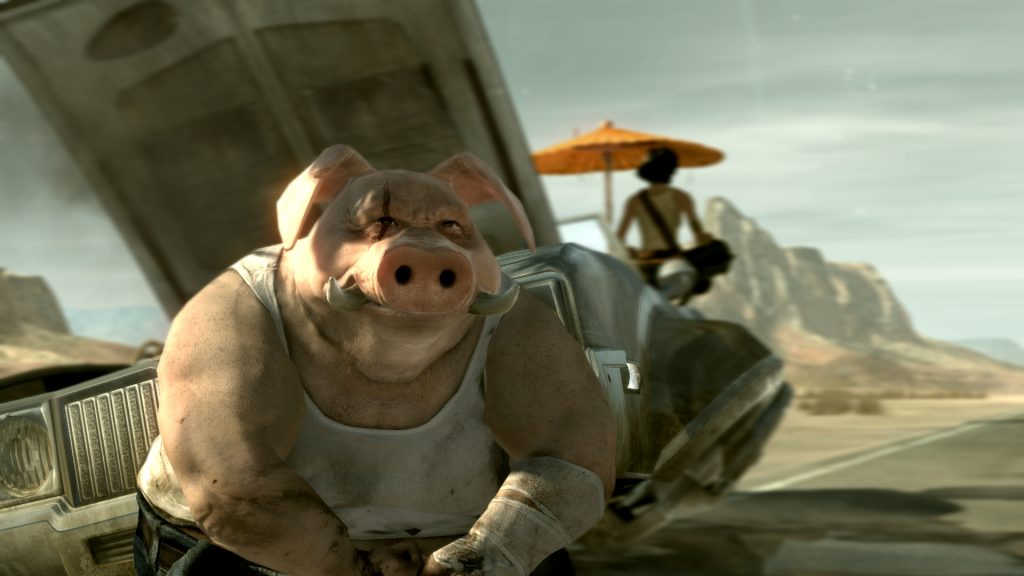 Another aspect of the report regards the NX exclusivity, which is apparently still in place. According to a secondary source the game will receive its first trailer during the long-awaited NX reveal, and it will set the tone without story or gameplay footage. This is also how Nintendo first announced their Bayonetta 2 collaboration, which seems like the most apt comparison.
If this latest rumor is true Beyond Good & Evil will launch in Summer 2018. We'll be sure to bring you more news as it's made available.
Leave a Comment