Most gamers have a favorite game – ask any one of them and they'll tell you all about it. Whether it's an entry in the Final Fantasy series, Sonic the Hedgehog 2, Super Metroid, or The Legend of Zelda: Ocarina of Time, you can be sure that any particular gamer's favorite game means a lot to them, for whatever reason. Those reasons are why they'll gush about it when it comes up in conversation, and sometimes even bring it up all on their own just to give themselves an opportunity to talk about it. I'm a lucky guy, because the 15th anniversary of my favorite game of all time is today, and I work at Nintendo Wire. This means that I have a very good reason to gush about it, and the perfect platform to do so.
A Brother's journey
Luigi's Mansion was the first time that I (along with many others) got a look at Luigi in a starring role, something I had dreamed about since I was a kid. (Little did I know at the time, Luigi played the hero in another adventure, Mario is Missing, which was released on the SNES two months before I was born.) Growing up, I was always fascinated with Luigi, and I still am. I'm not exactly sure why this is, since I'm the oldest sibling in my family, and Luigi is the youngest. Maybe it's because he jumps higher than Mario… Who knows! I've just always been a fan of the taller, greener Mario brother. The point is, I was finally getting my game with Luigi as the star, and better yet, it was set in a spooky mansion.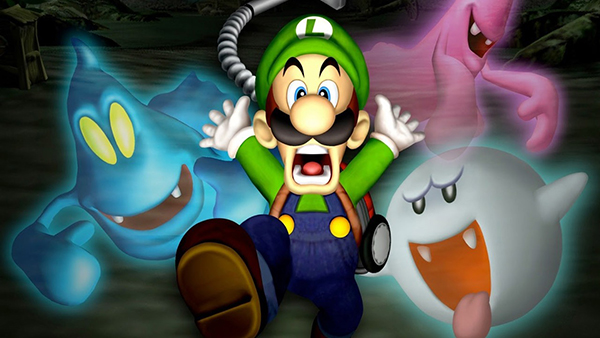 Poor Luigi has won his very own haunted mansion, which doesn't actually exist, in a contest that he didn't even enter. To make matters worse, it's in the middle of a creepy forest of dead trees known as Boo Woods, and his brother is nowhere to be found, having disappeared inside the mansion. Professor E. Gadd enlists the frightened Luigi to help de-haunt the mansion, convinced that it will lead to Mario. Luigi steps foot into his mansion, armed with a modified, ghost hunting vacuum, and a Game Boy Color turned communicator, and gets to work. Channeling his inner Ghostbuster, Luigi sucks up ghosts, collects treasures, and finds different items belonging to Mario – more clues that he has to be somewhere inside the mansion.
Although the story is short, it's deeper than it appears on the surface. Luigi is a scaredy cat, rendered near-immobile the first time he encounters a ghost inside the mansion. Despite this fear, Luigi not only chooses to go back into the mansion to find his brother; but he fights the common ghosts he was afraid of before and the powerful Portrait Ghosts, right along with the Boos, who are a force to be reckoned with in their own right. Determined to find his brother, Luigi stops at nothing to find Mario, and is also rewarded for his efforts by finding quite a bit of money and treasure along the way. Collect the right amount of treasure, and Luigi will have enough money to build his own, real mansion when this one has been thoroughly de-haunted.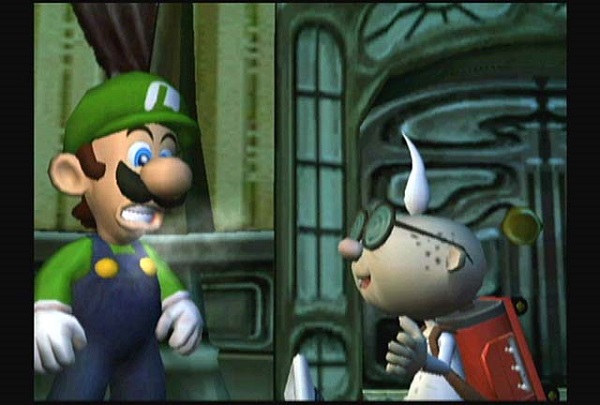 Scary Big shoes to fill
Luigi's Mansion, by all counts, was a strange launch title for the Nintendo GameCube. An odd Mario spinoff launching alongside a Nintendo console with no game in sight for the red clad hero? Luigi definitely had to step up his game in his brother's absence, and step it up he did. Luigi's Mansion remains the most successful GameCube launch title, as it is the fifth best selling GameCube game in the U.S., and it also happened to be the best selling game of November 2001. Critics praised Luigi's Mansion, citing its level design and mechanics as big strengths.
Another huge win for Luigi's Mansion is the incredible soundtrack. The haunting, yet whimsical, soundtrack is on par with some of the most iconic soundtracks of the era. The main theme of the game stands out especially, perfectly matching the gloomy feel of the dark mansion rooms. The sound effects are mostly bright, but have a distinct, haunting quality to them that makes them fit the spooky atmosphere without standing out or feeling like they don't belong. The soundtrack is one of my favorite parts of the game; the sound of Luigi's shuffling footsteps and nervous humming, combined with the creeping music always makes me feel right at home.
The voice acting in Luigi's Mansion is top-notch as well, with Luigi's wavering screams feeling perfectly at home in the dim, empty rooms. I do have to note my absolute favorite set of sound effects from the game, which all occur in the Ballroom before Luigi captures the Floating Whirlindas. The Shy Guy sound effects in this game are perfect as well, their voices and the sounds made by their masks when Luigi is pulling them off with the Poltergust 3000 are absolutely the greatest little bits of sound to come from inside of the mansion.
Eternally effective writing
The writing in this game is phenomenal. Sure, the story itself isn't going to win any awards, but it's the little things that make such a lasting impact. Each and every separate Boo you find in the mansion has its own name to distinguish it from all the others, a few of my favorites are Boomeo, Booligan, Booigi and Booripedes. Each Boo is also accompanied by a line that references the source of their name, and they are all fantastic.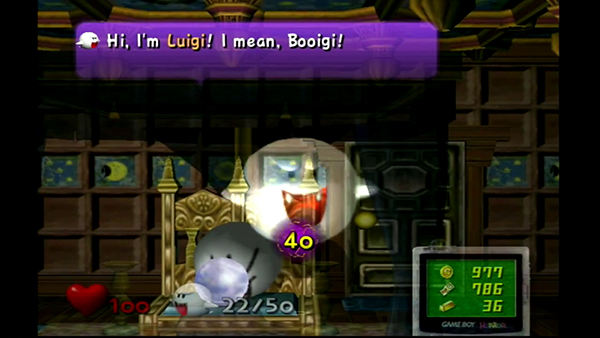 There's more than a hint of comedy in this dark adventure, keeping things light, while also reminding you that these are ghosts you are dealing with. This is never more apparent than when you scroll through the biographies of each Portrait Ghost, since many are humorous, and others reference how ghosts came to be, well, ghosts. Some biographies even include both! And of course I have to mention the pinnacle of the Venn Diagram that is puns involving both Nintendo and Ghosts; the Poltergust 3000 and Game Boy Horror, courtesy of the always-enthusiastic Professor E. Gadd. The writing of the dialogue and every single instance of text in the game is superb. It's the perfect representation of the witty, lighthearted humor that the Mario series has come to embody.
The Ghost of its impact
Luigi's Mansion has left a larger impact on the world of Nintendo than most people realize. For starters, Luigi's Mansion featured the first appearance of Professor E. Gadd, who created both F.L.U.D.D. and the Magic Paintbrush seen in Super Mario Sunshine. He appears later on in the Mario & Luigi games, as well as in multiple Mario Party games. Gadd is always willing to help, and always brings along crazy inventions when be shows up to do so. Because there's never a dull moment when it comes to the crazy professor, E. Gadd is a welcome edition to the Mario world.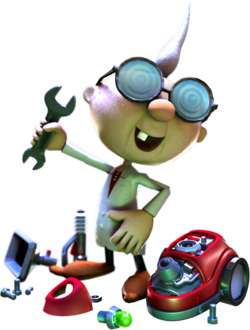 Luigi's Mansion is also the first time we're introduced to King Boo, the all powerful leader of the Boos. Although he isn't the biggest Boo – that title is reserved for the massive Boolosus – he commands respect from all of his little underBoos underlings. King Boo has since been featured in many, many games: He returns as a boss in Super Mario 64 DS, Super Princess Peach, and, most recently, Mario & Luigi: Paper Jam. He's also a regular in many of the Mario series spinoff games, appearing in multiple Mario Kart games, multiple Mario Party games, and several of Mario's sport-based outings as well. King Boo, as well as E. Gadd, both return in Luigi's Mansion: Dark Moon the long-awaited sequel to Luigi's Mansion.
Other than characters specifically, Luigi's Mansion represented the very beginning of some really outside-the-box thinking from Nintendo, followed by games like Super Mario Sunshine, Super Princess Peach, the Pikmin franchise, and more current titles, such as Captain Toad. This thinking continued prominently through the lifespan of the Wii and into the Wii U era, and I really don't think it would have been possible without Luigi's Mansion being the hit that it was. Without Luigi's Mansion, we may have never been introduced to the Inklings and their world in last year's smash hit, Splatoon, which is also near and dear to my heart. Luigi's ghostly adventures were a bit of a risk for Nintendo, even if it didn't seem like it at the time, and they paid off in ways that are nearly immeasurable.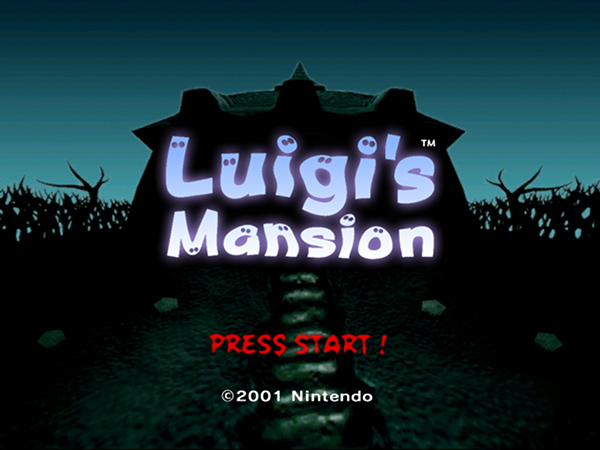 Haunted by nostalgia
It's clear from previous articles of mine that I'm a sucker for games released in 2001, but the special place that Luigi's Mansion holds in my heart has only grown over the last 15 years. I play it to completion every October, and I've done so for the last eight years. This may be because of my love of all things spooky, and the fall season by association, but it's those little connections and personal feelings that contribute a lot to each person's favorite game. Aside from the nostalgia though, everything I mentioned today brings me back to this game, and has cemented it as my favorite title of all time.
Luigi's Mansion is a standout game from Nintendo's library, and I hope that we see a third installment on the NX next year. If not, I can always look forward to visiting those empty, haunted halls each time the leaves begin to change.
Happy 15th, old friend.
Leave a Comment