Xenoblade Chronicles 3 has arrived, offering up yet another massive adventure for Nintendo Switch owners and RPG fans alike. Though it has its own story and cast of characters, there are definite connections to past titles — one of which can be yours right away with a little help from amiibo. 
The Monado is as iconic as iconic can get in Xenoblade, being the weapon wielded by the first game's main character Shulk. It even came with him into Super Smash Bros., serving as the series' main symbol. Anyone who grabbed Shulk's Smash Bros. amiibo will be able to get their hands on a Monado weapon skin pretty much right away once they start Xenoblade Chronicles 3.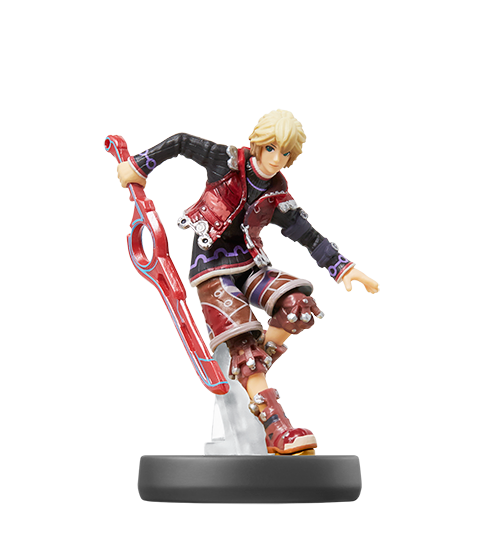 It's not the only way to get this cosmetic attachment, nor is it the only thing you'll get for scanning amiibo in Xenoblade 3. Read on to find the full details on what tapping figures will get you, and how someone without the Shulk amiibo can wield the Monado for themselves. 
How to scan amiibo in Xenoblade Chronicles 3
Thankfully, Xenoblade Chronicles 3 has some of the easiest to access amiibo use around. Once you open the main menu, you're given the option to scan in amiibo. That means you're not required to get through early game areas or to play up to a certain point — you can simply open the game's main menu once you're in control, enter the "System" sub menu, and you'll find the "amiibo" option!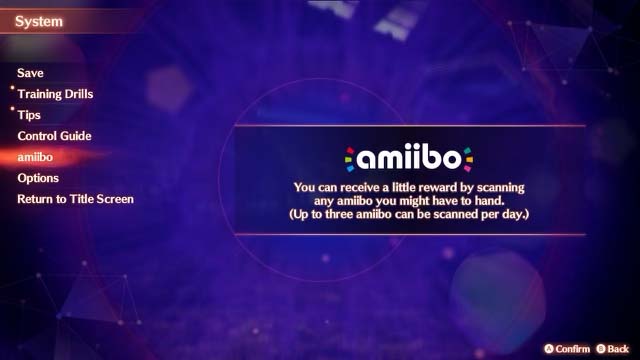 What do amiibo unlock in Xenoblade Chronicles 3?
As mentioned, scanning the Super Smash Bros. Shulk amiibo will get you the unique Monado weapon skin. This skin is only usable by characters employing the Swordfighter class, but can be put on as many Swordfighters as you like at the same time. Again, this is only a cosmetic — no unique stats or benefits are provided by the Monado as it appears here. You'll find it in the Clothing section of the Characters menu, along with any other attachments (such as via the Xenoblade Chronicles 3 Expansion Pass DLC).
Please note that you can only customize clothing once you reach Chapter 3 in the story, which means you can only equip the Monado at that point.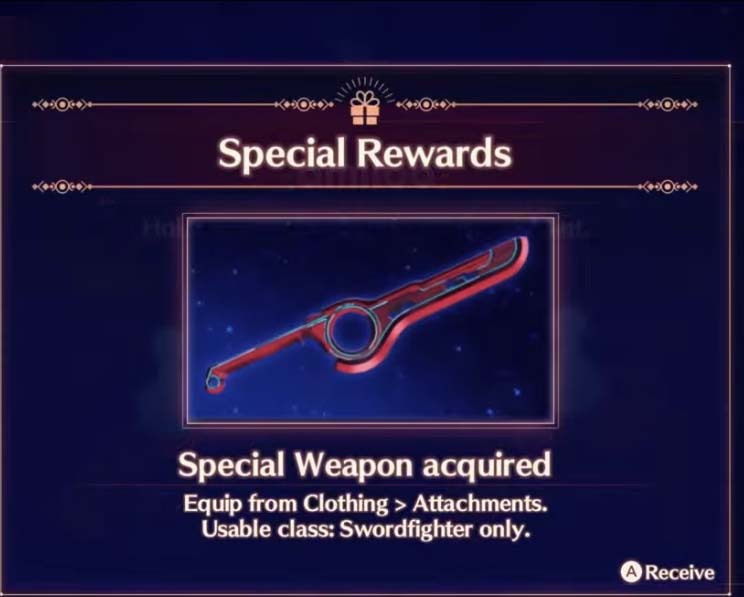 At the time of this writing, we don't know if the upcoming Pyra and Mythra amiibo will also have a similar unlock for Xenoblade Chronicles 3. Please look forward to potential details at or near those figures' release.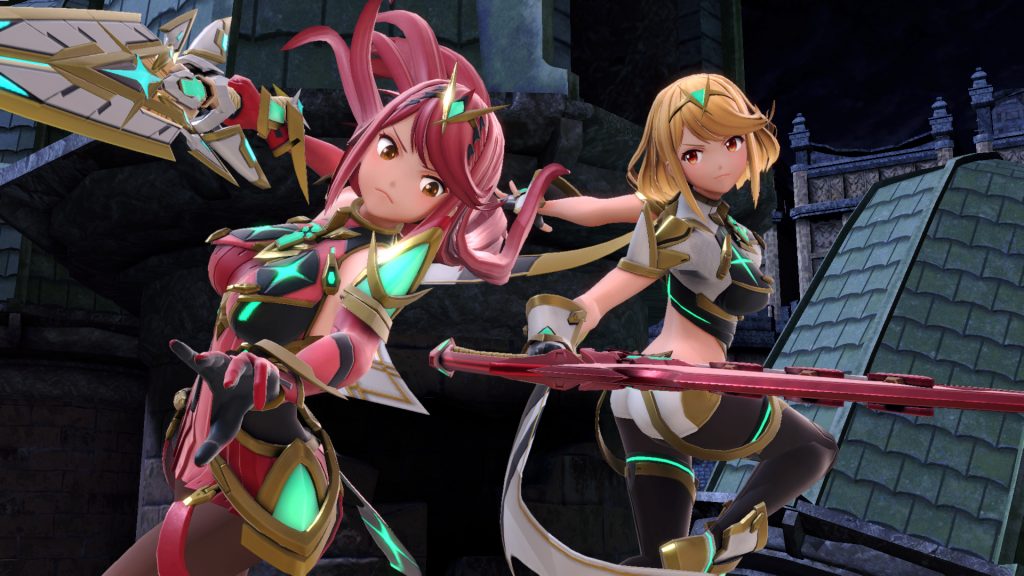 While the Monado skin is the only unique amiibo unlock available to players, you can still scan a few amiibo daily to unlock random rewards and items. None of these are exclusive to figures, but if you're lucky you might get items that are more difficult to find in-game, be it due to their location or being tied to enemy drops. We'd definitely recommend scanning as many as possible in daily. All amiibo are compatible for this use.
Can you unlock the Monado without amiibo in Xenoblade Chronicles 3?
Thankfully, you can still gain the Monado weapon skin even without the Shulk amiibo. Simply beat the game, and you'll gain this cosmetic extra for yourself.  
Leave a Comment