The Super Mario Bros.' franchise is bringing another Mario-themed sports title to the Nintendo Switch. Not seen putting on the green since Mario Golf: World Tour on the Nintendo 3DS in 2014, that seven-year gap ends on Friday, June 25th with the release of Mario Golf: Super Rush for the Nintendo Switch.
With Nintendo releasing more details about the game, US retailers have begun to announce their pre-order bonuses. Check out what goodies you can get when you pre-order Mario Golf: Super Rush ahead of its release!
BEST BUY
Spotted on Monday, May 17th, Best Buy's pre-order bonus is a golf bag tag featuring the cover artwork of Mario Golf: Super Rush.
You can get the golf bag tag bonus while supplies last by securing your pre-order at Best Buy today: https://bestbuy.7tiv.net/n1kogV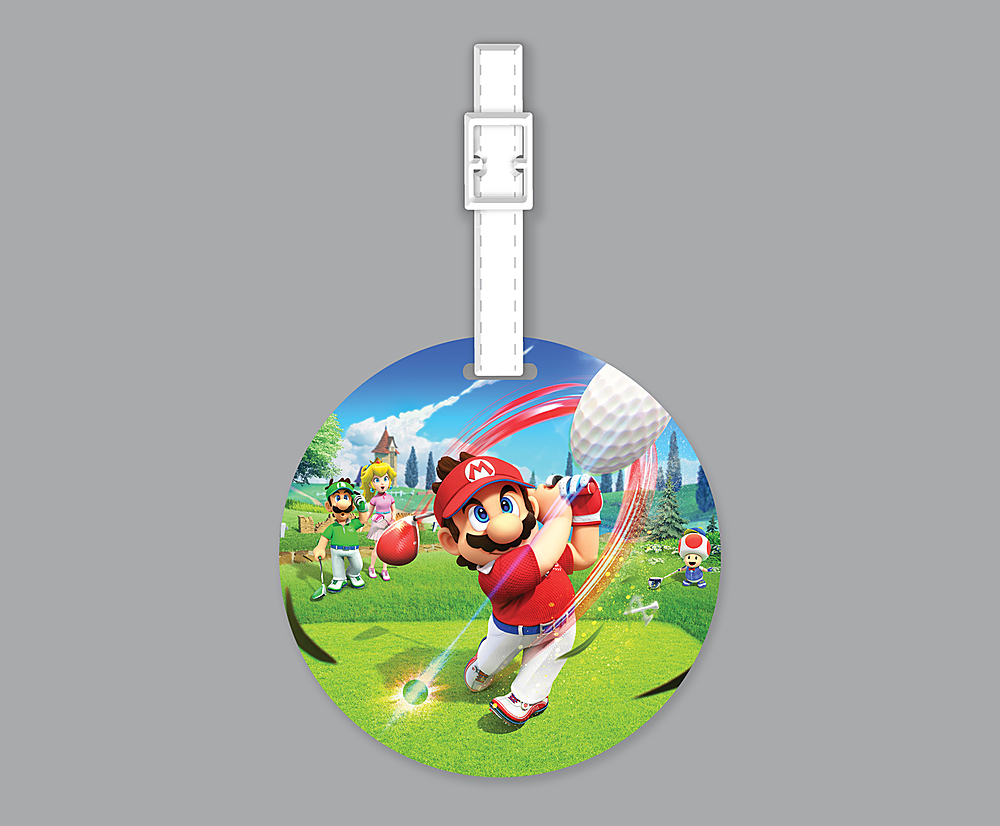 GAMESTOP
Announced on May 6th, GameStop was the first US retailer to share its pre-order bonus – a Mario Golf: Super Rush pin set featuring Mario and Princess Peach. Whether you pre-order the game in-store or online, you can snag this free pin set on release day as long as you pay for your pre-order in full and get your order in before the game's launch day – Friday, June 25th.
Pre-order Mario Golf: Super Rush at GameStop today: http://bit.ly/3pEzZ9u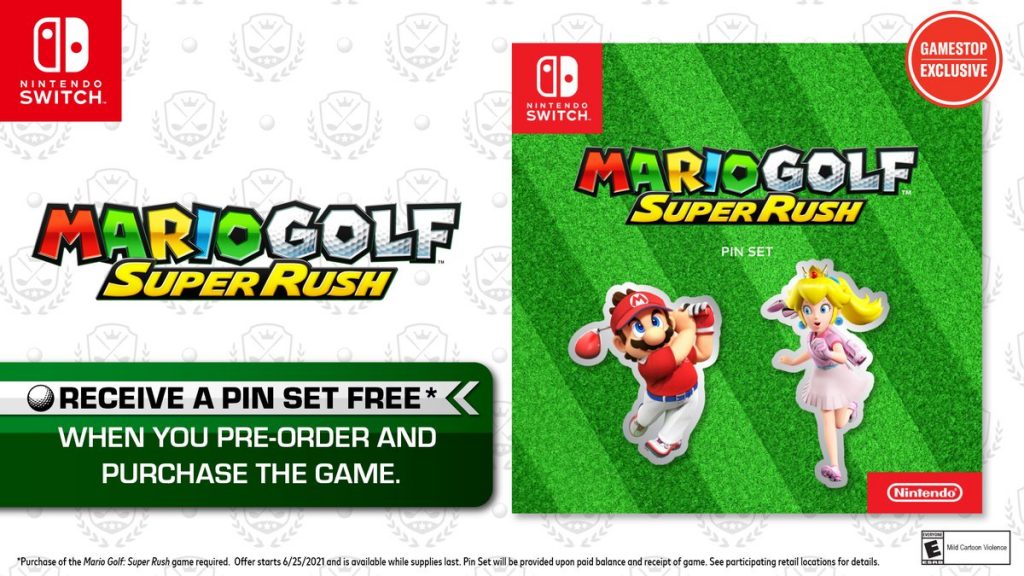 Currently, there are no pre-order bonuses available at Amazon, Target, and/or Walmart. If those retailers offer any pre-order bonus/free item with purchase at launch promotions, we'll update the guide accordingly.
Leave a Comment