Welcome back to Sonic Sunday! Sonic's 25th birthday party took place on Friday, and there was a lot of good news that came out of the event. As promised, today I'll be concentrating on the announcement of Project Sonic 2017, the next Sonic game from Sonic Team. This article will be solely focused on that project, but for an overview of the entire event, you should head over to our 25th anniversary article.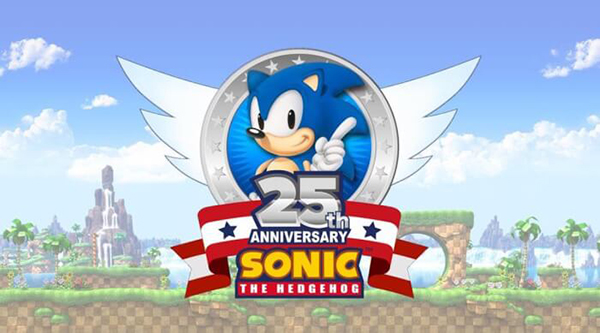 Now we'll look at what I hoped to see from the next game from Sonic Team:
A 3D Sonic game: Check
The folks running the party sure kept me waiting for this one. The event opened up with the announcement of Sonic Mania, a 2D title inspired by the Genesis era of Sonic. While I still had excitement, I was somewhat deflated after the announcement. Faith was restored when a fellow Nintendo Wire member pointed out that the trailer for Sonic Mania did not credit Sonic Team.
We all sat through three more hours of the party before we finally got the next piece of news. Sonic Team was, in fact, working on a completely different project, coming Holiday 2017. When the trailer kicked off by mentioning Sonic Generations and Sonic Colors it was clear the true successor to the best of the 3D Sonic games was on the way.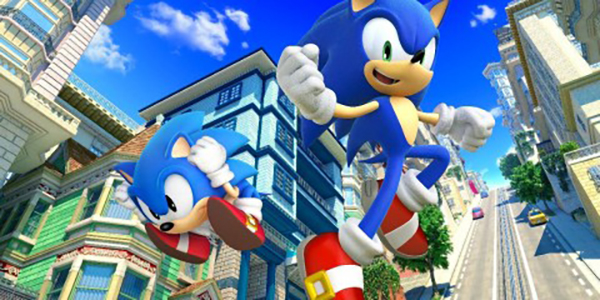 An NX launch title: Check
At the very end of the trailer are two letters every Nintendo fan was hoping to see: NX. While Sonic won't be there for the launch of the new system, he will race to the scene when the game launches on all three major platforms next year.
Learn from Generations: Check
It's almost as if Sonic Team saw my wish list and crafted a teaser trailer just for me. When the trailer said "but even heroes need help," I thought we were going to see other characters from the Sonic universe become playable. What we got is much more exciting: Classic Sonic from Sonic Generations is returning!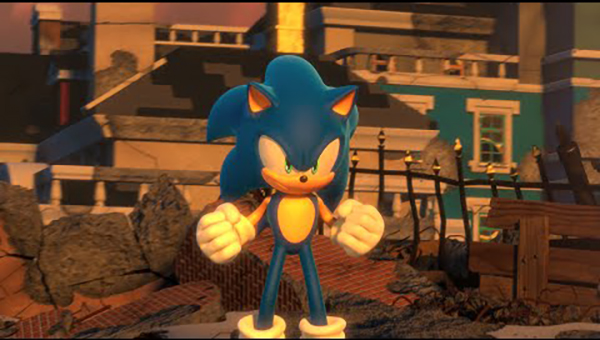 We don't know how Classic Sonic will be incorporated quite yet, but it was a welcome sign to see him return after the success of Generations. It's clear Sonic Team knows that Colors and Generations are their best efforts in recent years, and it's very exciting to see them building off of those two titles.
No gimmicks: Check?
It's too early to tell for this one, but it appears that Sonic will just be running as he should be. No swords, color powers, werehogs or anything of the sort. The addition of Classic Sonic will probably make this a game that can appeal to all Sonic fans, which is also a very exciting prospect.
Be fast: Check?
The trailer is just a teaser, but there's no reason to doubt that Sonic will be slowed down at all. First of all, Colors and Generations both had speed, which will hopefully translate to this new title. The teaser also shows Sonic sprinting through a torn-up city.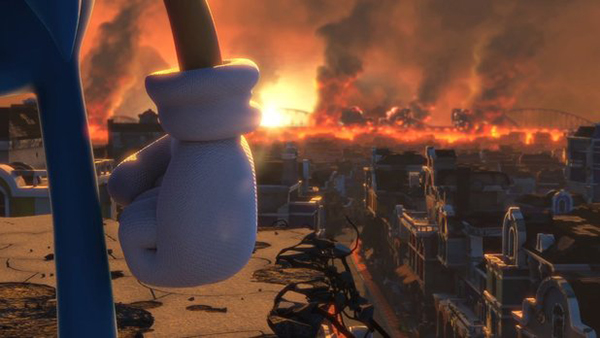 I couldn't have been happier with everything we've seen so far from Project Sonic 2017, and I can't wait to see what they have to show us in the future.
Be sure to come see next week's Sonic Sunday where we'll look in depth at the announcement of Sonic Mania.
Leave a Comment