Welcome to another Smash Seminar Tournament Preview! Here we'll be taking a look at the road leading to upcoming major tournaments, examining players' journeys along the way, and making predictions about who will be crowned champion.
This week, in the first major tournament since EVO, we have Super Smash Con 2016 in Chantilly, VA. One of the most important tournaments of the year for players of less popular Smash titles, Smash Con is entering its second year of existence, superseding the Apex tournament series as the premier Smash tournament for all games in the franchise. Featuring the only big Brawl tournament in recent memory, and the largest 64 tourney of all time, it's sure to excite players and viewers of all Smash games. Not to mention, it's more than a tournament – as the name implies, the convention is host to various panels, presentations, and attractions. Let's look at the state of the communities heading into Smash Con, shall we?
Melee: Hungry for power
If EVO solidified one fact for Melee once and for all, it was that Hungrybox is currently the best player in the world. After clutching out a tense 10-game, 2-set match against Armada where he seemed destined to lose at multiple moments, he was crowned champion before a roaring crowd of spectators. Taking a brief break from the game after his victory, missing out on recent contests like Clutch City Clash, it seems as if Super Smash Con is his tournament to lose.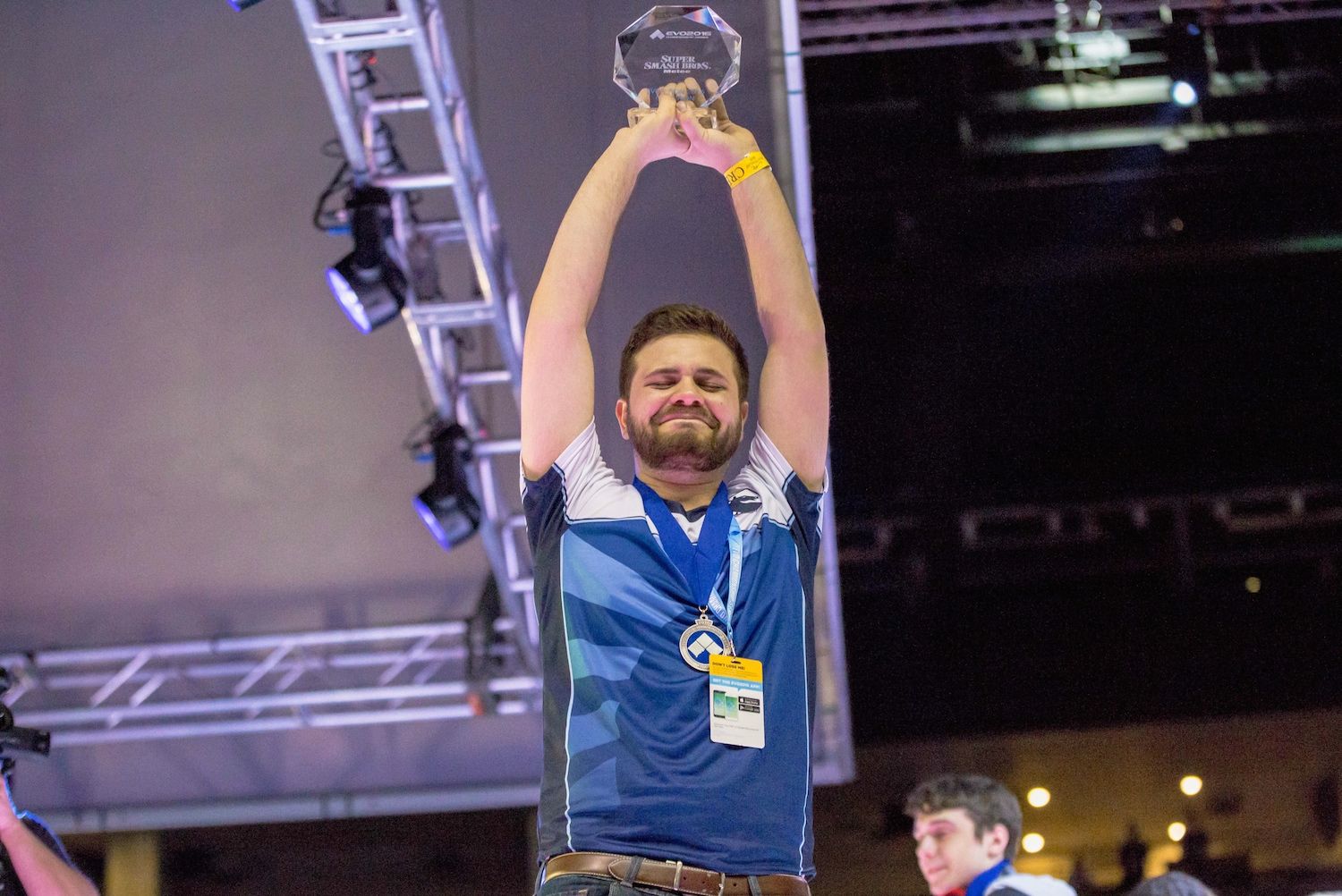 And the stars seem aligned for Hbox, for almost all of his biggest competition is absent. Armada will be attending Dreamhack Montreal instead. Leffen (last year's victor) is still struggling with visa issues. PPMD's time of return remains enigmatic, and it's hard to say when he'll be back. Even Plup, who sent Hbox to loser's at EVO, is missing SSC for unknown personal reasons. This leaves Mang0 as Hbox's biggest competition, and likely the only major obstacle in his path… but even The Kid has been struggling as of late.
Of course, this means it's a perfect time for those just below the top level to step up. Mew2King had been languishing for some time around the upper echelons, but he won at Clutch City Clash rather convincingly. SFAT has been on the rise, double eliminating Mang0 at the same tournament and placing second. Other top talent, including Westballz, Axe, Shroomed, and more will be trying to prove themselves, given that four of the top seven won't be in attendance.
Smash 4: Allied forces
Just as Hbox claimed the title of number 1 for Melee at EVO, so too did Ally in Smash 4. Despite a relatively abysmal performance at CEO a few weeks earlier, he was able to defeat Japanese Mega Man master Kamemushi to claim the EVO trophy and continue his strong summer. But fate is fickle, as seen by his double elimination at CCC by Louisiana Peach main Samsora. While the match is tough for Mario, it did serve as a sordid reminder of how volatile Smash 4 is at the moment. While Ally seems to perform better on the big stage, it'll be interesting to see whether his performance is more reminiscent of EVO or CEO.
Players who have been performing relatively consistently – ZeRo, Dabuz, Mr. R, Larry Lurr, and particularly Abadango (who won CCC) – seem to have the best shot at the title. Of course there are some other wild cards in the mix, such as Nairo (who has been struggling lately but does have some notable wins this year) and ANTi (who won CEO, did poorly at EVO, and attends relatively few tournaments overall, making it difficult to gauge his exact skill level). While some international talent will be missing – most notably Kamemushi and MK Leo (who recently defeated both Dabuz and Mr. R in his home country of Mexico), it's sure to be a fine tournament regardless.
64 and Brawl: Rises and Resurrections
While SSC is a decently sized tournament for Melee and Smash 4, it hold unbelievable importance for Smash 64. Once a languishing, small community full of zero to deaths and memes (well, there's still plenty of the latter), the game saw a great boom after being featured at Genesis 3 on the big stage right before Smash 4 and Melee, introducing its competitive scene to many players (including myself) for the first time. Now SSC is the largest 64 tournament of all time. Almost all of the game's top players – including legends such as Isai, SuPeRbOoMfAn, tacos, KeroKeroppi, and many more – will be attending, and it's sure to be a fantastic spectacle.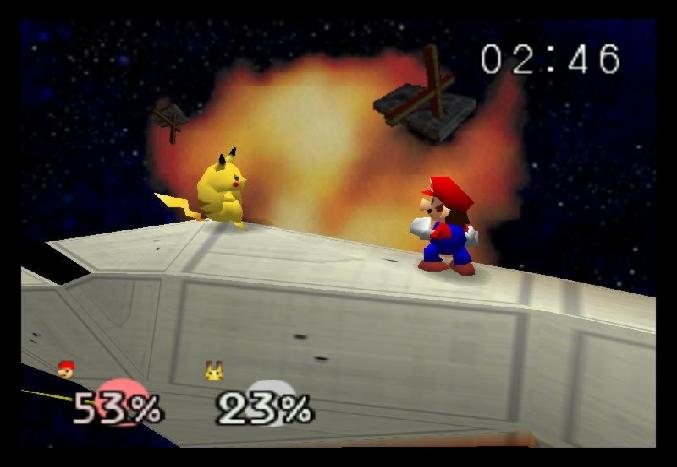 Brawl, meanwhile, is perhaps the only Smash title whose community is truly gone, having moved on mostly to Smash 4. The only significant Brawl tourney in the past year or so was, in fact, SSC 2015, so it seems likely that the community isn't about to see any resurrections anytime soon. Last year Mew2King won with very minimal practice, so this one could easily be anybody's game. Other greats like ESAM and Nairo are also likely to do well, though the results will undoubtedly be unpredictable.
It's worth mentioning some other international talent who are coming for all games. The greatest Melee Yoshi player ever, aMSa, will finally be returning to America from Japan. Several Japanese Smash 4 players, such as Mr. Ii, are also crossing the ocean. And a massive Smash 64 crowdfunding campaign will be bringing top players from Peru, Chile, Brazil, and and Japan to American soil, many for the first time. It's sure to be an exciting tourney for all.
Just one more quick note: there will be a "Smash Master" tournament to determine the greatest among all four Smash titles. The four participants – Mew2King, ESAM, Wizzrobe, and Nintendude (formerly ZeRo, who dropped out to focus on Smash 4) – will be squaring off in 64, Melee, Brawl, and Smash 4, so be sure to watch it Friday night. You can also check out the schedule if you want to learn about any more events.
Predictions
Unless his brief time off of the game has severely hampered him, it seems as if Hungrybox won't have much trouble winning Melee. While Mang0 can never be slept on, and Mew2King or somebody else in the Top 10 could pull it off if they play out of their mind, Hbox is the clear favorite, and given how consistent he's been throughout 2016 it seems like he has a more than reasonable shot of taking it all.
Smash 4 is a little more nuts. If Ally can show us his best play, then it seems very likely he'll repeat his summer successes. ZeRo is hungry to take back the throne, and assuming everything goes well he may very well do so. Abadango has a reasonable shot as well, if he can ride the wave of CCC last weekend. But as the joke in the community goes, there are about 15 players in the Top 10 of Smash 4, and any one of them could do it.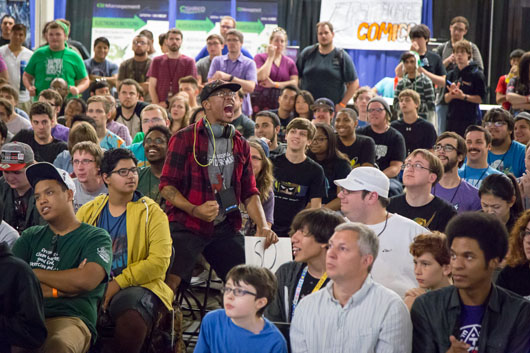 For 64 and Brawl, I don't quite feel qualified to give a prediction. 64 it's due to a lack of knowledge or history of the scene, and Brawl because the lack of tourneys makes it difficult to discern who will come out on top. Regardless, I hope some good matches are shown, and that everybody will watch these two games to see what they're capable of.
Super Smash Con 2016 will take place from Thursday August 11th through Sunday August 14th, though the tournaments won't start until the 12th. It'll be streamed on twitch.tv/vgbootcamp and twitch.tv/tourneylocator, along with their affiliates. Finals for the games are as follows: Brawl at 12pm on Saturday, 64 at 5:30 the same day, Melee at 1pm Sunday, and Smash 4 at 5pm Sunday. You can check out more details at supersmashcon.com. We'll be sure to write out a results piece when the event has con-cluded.
Enjoy the tournament, and stay Smashing!
Leave a Comment