Pokémon Brilliant Diamond and Pokémon Shining Pearl are the next core series Pokémon games heading to Nintendo Switch. Hungry for information? Here're some bits for you to chew on while you wait for the game's release:
Here's what we know! (As of February 26th, 2021)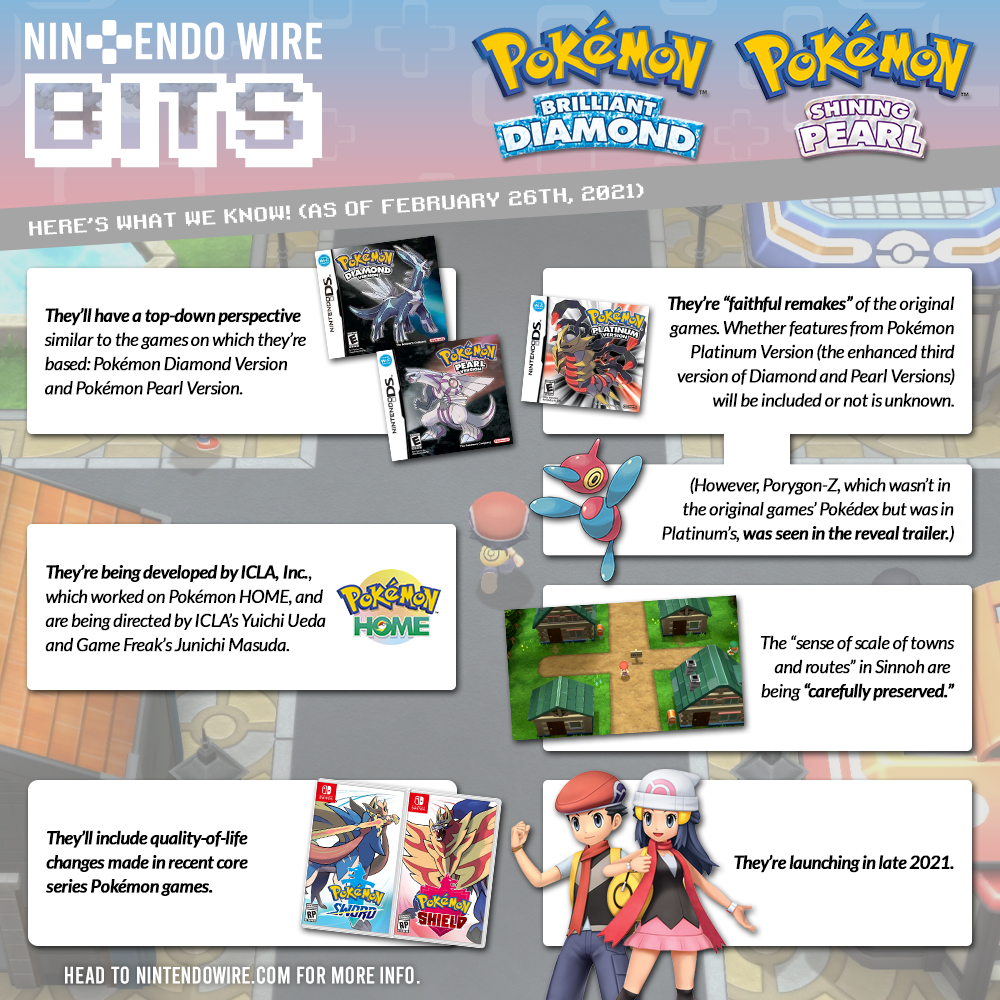 They'll have a top-down perspective, similar to the games on which they're based: Pokémon Diamond Version and Pokémon Pearl Version.
They're "faithful remakes" of the original games. Whether features from Pokémon Platinum Version (the enhanced third version of Diamond and Pearl Versions) will be included or not is unknown.

(However, Porygon-Z, which wasn't in the original games' Pokédex but was in Platinum's, was seen in the reveal trailer.)

They're being developed by ICLA, Inc., which worked on Pokémon HOME, and are being directed by ICLA's Yuichi Ueda and Game Freak's Junichi Masuda.
The "sense of scale of towns and routes" in Sinnoh are being "carefully preserved."
They'll include quality-of-life changes made in recent core series Pokémon games.
They're launching in late 2021.
Leave a Comment