It's been 365 days since the drop of what is now the best-selling fighting game of all-time — happy birthday, Super Smash Bros. Ultimate!
The fifth and latest entry in Masahiro Sakurai's venerated platform fighter franchise was the biggest Nintendo Switch game of 2018, garnering numerous accolades and rave reviews as it did what was seemingly impossible by adding every last character in franchise history to the roster. Coupled with the Spirits mechanics to help feature characters who didn't make it as fighters, revamped single-player content, and a brand-new World of Light adventure mode, it really has lived up to its 'Ultimate' title.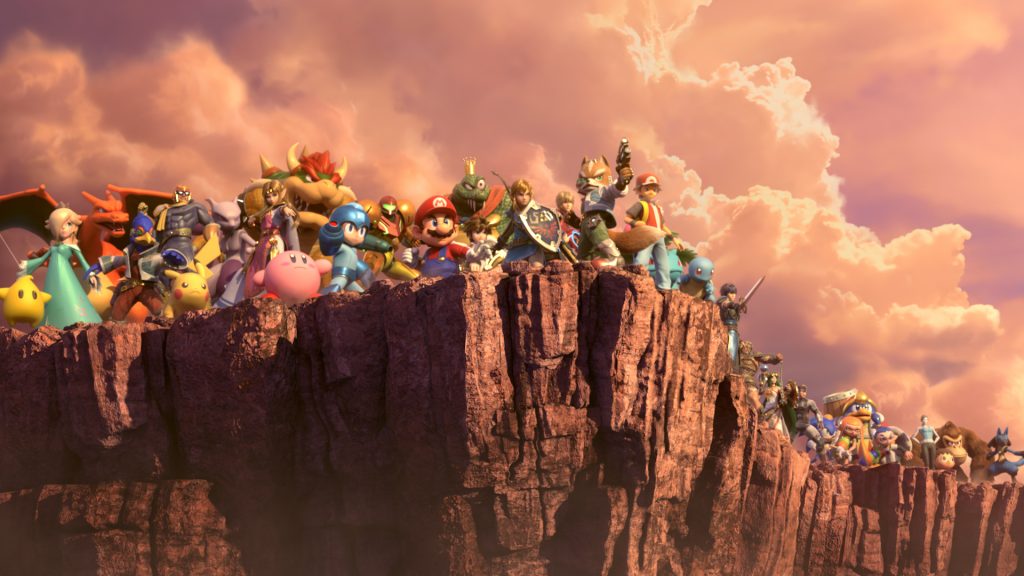 And in the year since release, the content hasn't stopped coming. Four DLC characters have been released, each sending shockwaves across fanbases the world over — from Joker's stunning reveal at last year's The Game Awards, to the historic Dragon Quest getting finally get repped, to the long-awaited return of Banjo-Kazooie to a Nintendo platform, to Sakurai's beloved SNK games getting some love with Terry Bogard's appearance… each new fighter makes the game feel all the more special. And with one Fighter's Pass character left to reveal — and more confirmed DLC characters beyond that — it looks like we'll be cherishing Smash Ultimate for a long time to come.
What's your favorite part of Super Smash Bros. Ultimate? Let us know on Twitter or in the comments.
Leave a Comment