Monster Hunter Rise still stands as both a favorite and most played game on my Switch. Capcom successfully reinvented the series with Monster Hunter World and went on to carry that momentum with Rise, bringing those quality of life improvements to handheld hunters while introducing some standout traversal and and other gameplay mechanics. Though supplemented with plenty of post-launch Event Quests and content drops, it was only a matter of time until we saw a massive expansion for this multi-million seller.
Enter Sunbreak, Rise's answer to World's own main expansion, Iceborne. This expansion model has seemingly supplanted the "Ultimate" re-release of games while still delivering on their core promises: more monsters, harder quests, stronger gear, and further gameplay refinements. All of that is present in Sunbreak, but the question is if these new challenges and changes are worth the price of admission to set out from Kamura Village to face head on.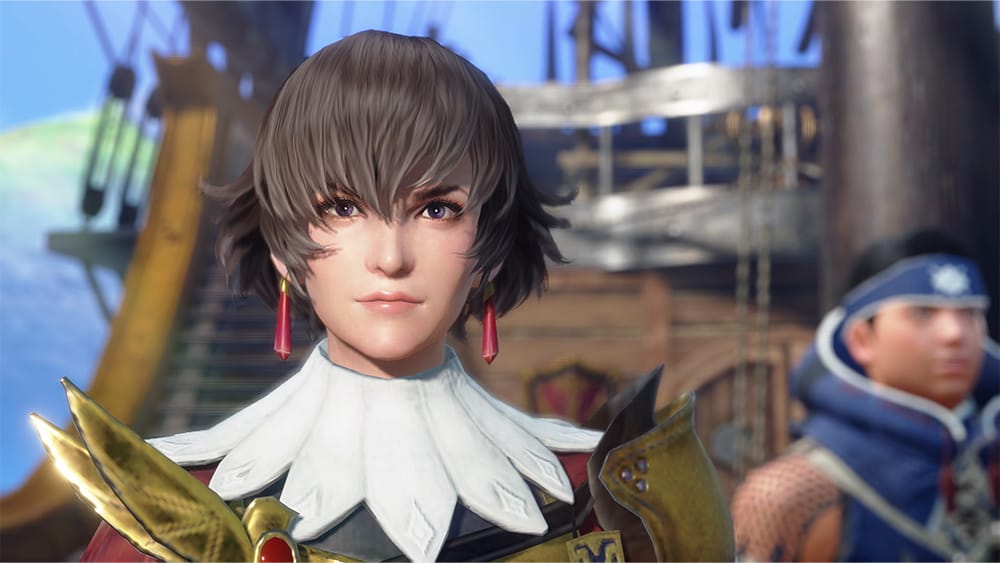 In starting the Sunbreak questline, you're whisked away to El Gado outpost, a new all-in-one hub with a castle at its core and a roller coaster mine cart track around its perimeter. There you'll meet new characters that fulfill the same functions as your favorites from Kamura, though in such a way that you need not wander across three areas to access everything. What starts as a joint effort between the Village and the Kingdom to halt invasive monsters from crossing their borders escalates into a grander, Elder Dragon level threat.
I've never been one to play Monster Hunter for its story, but I'd be lying if I said Kamura hadn't endeared itself to me across my hundred-plus hours of questing. As is, the El Gado cast is playing catch up, but the new flavor and personalities they bring are appreciated and their own aesthetic adds solid contrast to the established Rise vibe.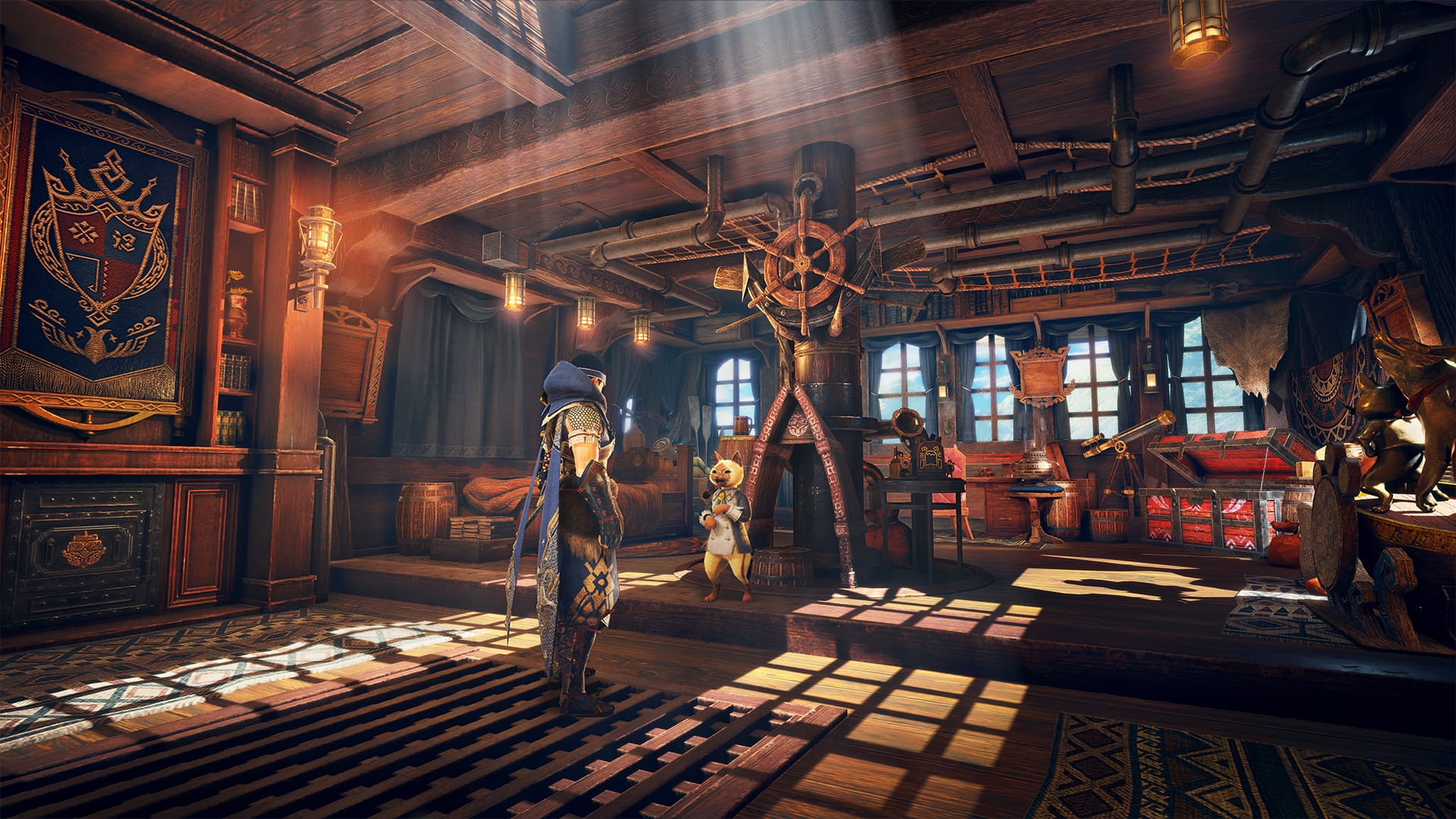 The new faces I am excited to see are the expansion's monster additions. Rise had a consistent yokai theme going on with its new encounters, supplemented by creatures from across the five generations of MonHun titles. Sunbreak does have a "theme" of its own, just one that's realized on a smaller scale.
The Three Lords are the main additions here, taking their design cues instead from western monsters. Garangolm, Lunagaron, and flagship Malzeno are all endearing and interesting both to fight and behold. Malzeno in particular, with its vampiric inspiration and unique capabilities, stands on par with and perhaps ahead of base Rise's Magnamalo.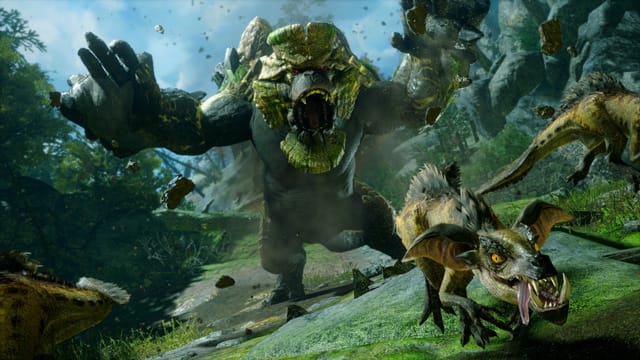 Though these three manage to be stars in their own right, other newcomers are instead variants of additions from Rise itself with new elemental affinities or behaviors. While I enjoy hunting them and the new gear possibilities they afford, that can't compare with the draw of brand new monsters. And for anyone that's been keeping up with pre-release materials but who haven't started Sunbreak yet, there are some surprises for you still.
On the other end of the spectrum are the returning monsters. This assortment of creatures from across past titles is where we do see some variety. Your first encounter in Sunbreak is a giant, skull-dwelling hermit crab and I just think that's neat. This goes on to include a razor-scale shedding wyvern, a lightning quick flier with iridescent wings, and more. I appreciate that multiple, former flagships made the jump to Sunbreak but this is ultimately "just" an expansion, albeit a massive one – the volume of content is impressive but there were bound to be gaps compared to a full title.
Of course, Sunbreak isn't finished. More monsters and missions are on the way as post-launch content, all of which will be free to hunters that have purchased the expansion. In that way, it might be premature to "judge" Sunbreak until the final drop, but in the end this is still an impressive amount of additions when we step back from the monster list.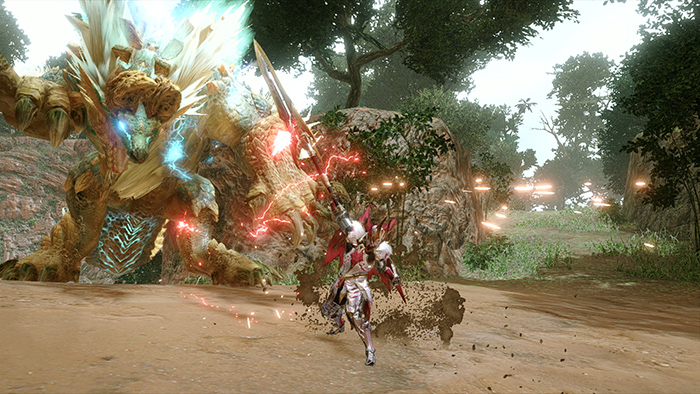 The new hub isn't the only place Rise players will be introduced to. Two full-scale maps have also been included – the all-new and Sunbreak appropriate Citadel and the familiar Jungle from past Monster Hunter titles. The Citadel in particular is great, being more of a deciduous forest with an abandoned castle on one end and a frigid mountainscape on the other. Both have secrets to uncover and environmental elements to utilize in your hunts, and maintain that sense of verticality and freedom of movement that Rise excelled in.
Quality of life improvements and moveset additions complete the package. Now players can run up walls without Wirebugs, and some tweaks to Wyvern Riding (including new endemic life that specifically enhances it in different ways) make it a more refined feature. Switch Skill Swapping represents the big gamechanger for your weapons, effectively giving you two movesets to pull from during a hunt. Depending on your weapon of choice and playstyle. this can be an incredible addition or more of a flourish that exists until you remember it's there. It and the new Silkbind techniques are sure to give way to a whole wave of hyper-efficient and stylish hunting.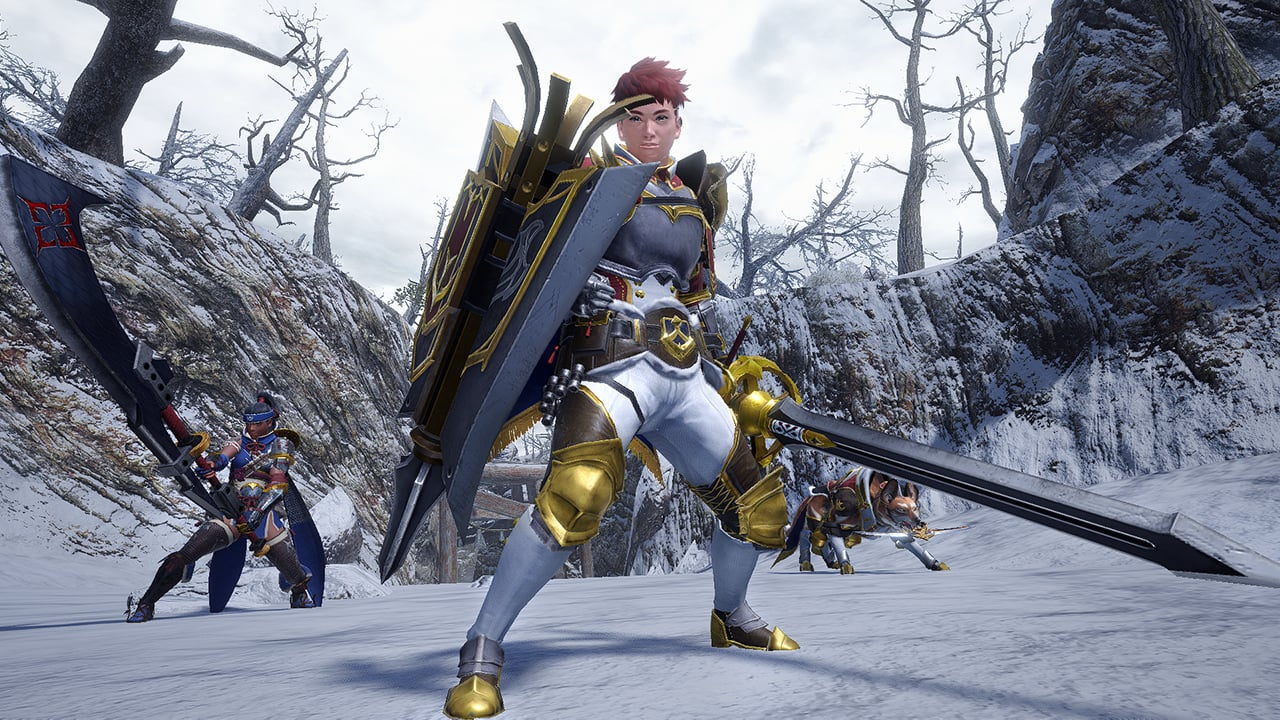 The last main addition in Sunbreak are Follower Quests. If you're a solo hunter by choice or thanks to a lack of Nintendo Switch Online, a new type of quests brings the "multiplayer" experience to you. Certain NPCs can join you on specific quests, helping to bring down monsters and putting their personalities on display. While they don't offer any sort of new challenge, with the added backup perhaps taking some of the edge off if you're used to playing alone, they do grant more quests to complete and rewards to earn. It'll be interesting to see how Capcom supports these in particular, perhaps adding more characters from beyond the world of Monster Hunter.
If Sunbreak has granted me anything, it's more time with Rise. At this point the game has supplanted World as my favorite and most played title in the series, and this expansion builds upward from its already rock-solid foundation. It still has room to grow, so the only real question is if you should get it now or later. That'll depend on how much you enjoyed the base game, but the bottom line is we now have a tightened and larger game on our hands. Monster Hunter Rise is now in must-have territory, and will only become greater still so long as Sunbreak keeps shining.

Leave a Comment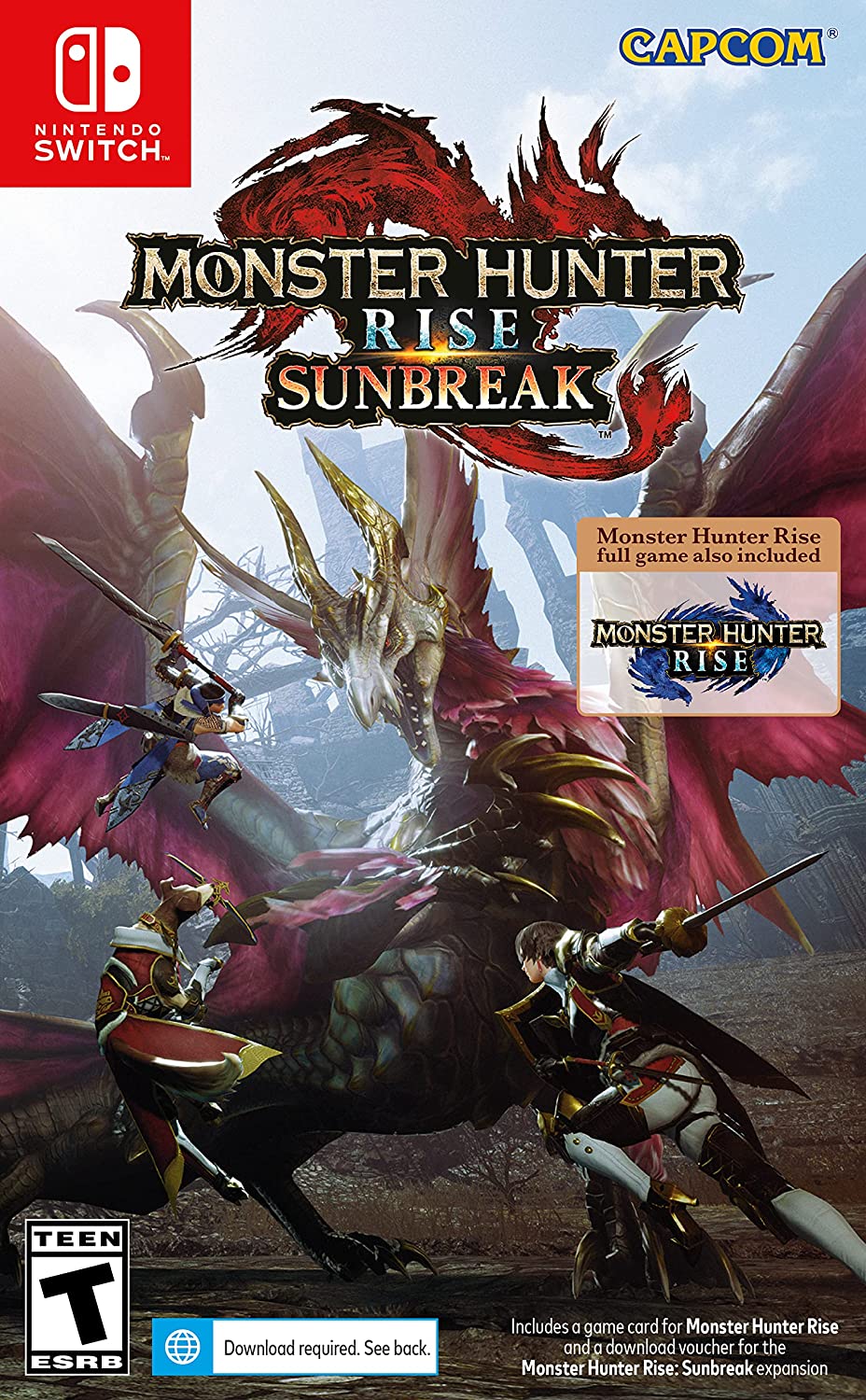 System: Nintendo Switch
Release Date: June 14, 2022
Categories: Action
Publisher: Capcom
Developer: Capcom