If you're looking to change up your Switch controller Japanese manufacturer Hori has plenty of solid options, but those with a penchant for classic RPGs might want to wait a couple of weeks until these adorable Dragon Quest designs hit the market in Japan…
Based on the iconic Slime enemy, the two new Split Pad Compacts are emblazoned with two versions. There's the familiar blue Slime, and the rarer metal Slime. Besides the design difference the latter also comes with a controller dock letting you use it undocked as a wired controller.
The best touch, though, is the fact the analog sticks feature some familiar faces if you tilt them the right way!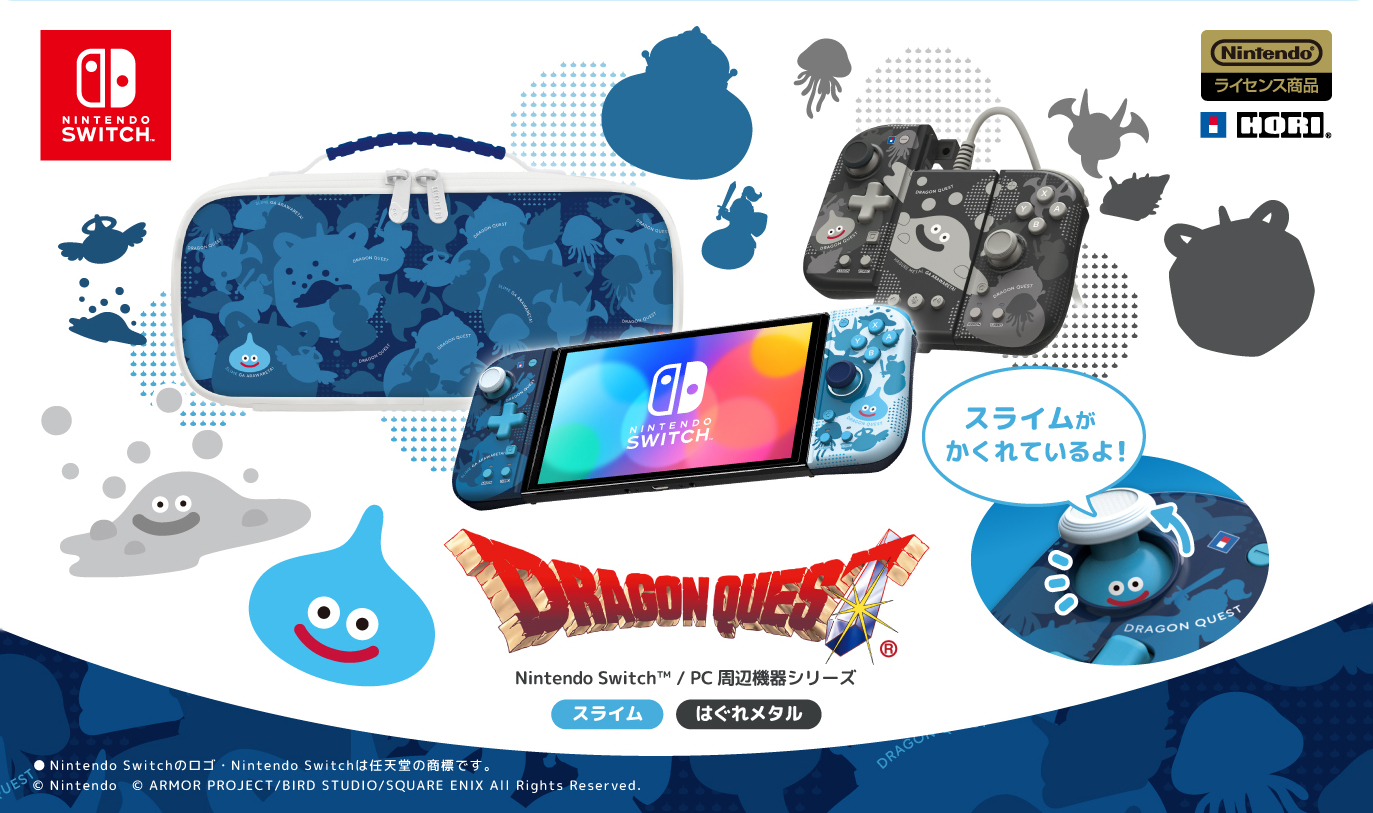 You'll be able to complete the look with a fitting new carrying case, as well, decorated inside and out with more slimes than you can shake a sword at.
These new Dragon Quest Split Pad Compact designs will release in Japan on December 1st, 2023.

Leave a Comment