Things are getting spooky in Splatoon 3 this week with a monster-themed Splatfest this weekend that's set to see the Squid Sisters and Deep Cut get dressed up for the occasion.
That's not all, though, as players can dress up too! Simply swing on by the News section on your Switch's home screen, access the relevant article, and launch Splatoon 3 via the page. Once you've done that you'll unlock the following outfits:
Undead Head
Swim Reaper
The Plankton Walker
Bleak Beak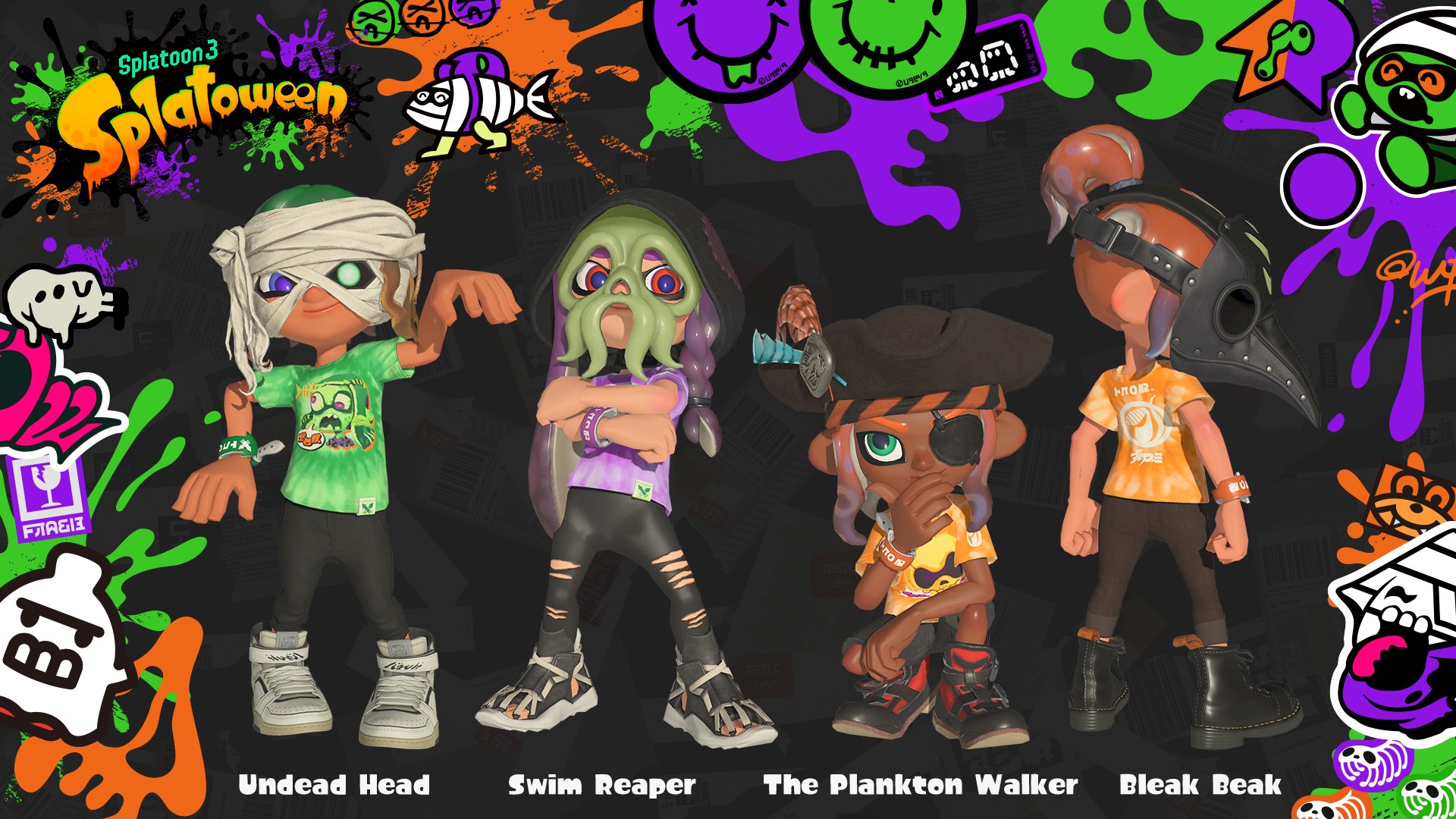 There's also a new Splashtag banner that's appropriately spooky!
Splatoon 3's Splatoween Splatfest will begin this weekend on October 27th, at 5 p.m. PT | 7 p.m. CT | 8 p.m. ET!

Leave a Comment