Super Mario Bros. Wonder is a game predicated on the fantastical and unexpected, but this would've been a whole new level – a new Ask the Developer interview for the title reveals that one of the ideas for the game was an "eight-heads-tall, life-sized, live-action Mario humming along with the background music as he goes along."
Let's explain. The team for the game had an immense idea-sharing phase where developers of all branches (programmers, designers, sound people, etc.) jotted down gameplay ideas on sticky notes. They produced over 2,000 in total, with a huge range of idea – one of which was the aforementioned giant Mario.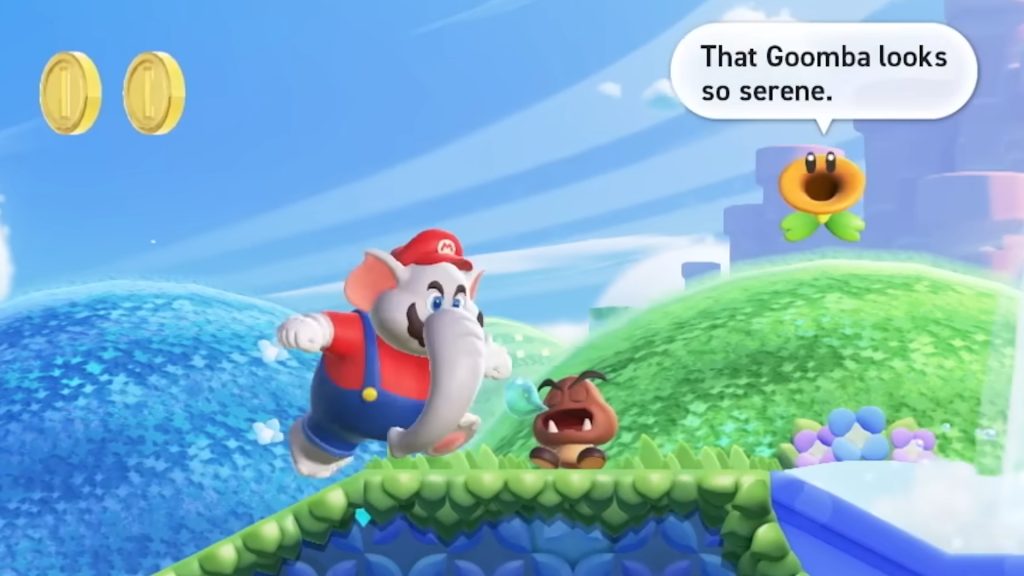 Who came up with it? None other than the legendary Koji Kondo, composer since the original Super Mario Bros. and sound lead on this title. "When he jumps, he says to himself, "Boing!". …The idea was never used, though." It was apparently part of the planning philosophy of going to the extreme and then scaling back to what's feasible.
Interestingly, the idea (and indeed all development concepts) weren't influenced by this year's hit Super Mario Bros. Movie, which most of the dev team didn't know about. Just shows how creative the minds at Nintendo really are! Super Mario Bros. Wonder releases this Friday, October 20th.
Looking to secure a copy for yourself? Check out our Super Mario Bros. Wonder pre-order guide where we list off retailers you can order from, as well as all the known available bonuses!
Leave a Comment