If you're already finished with all this Halloween business (sorry, speak for yourself!), the Japanese Pokémon Center has got your back. The undeniably cute Tandemaus 'mon is in the spotlight come November 11th and it's receiving the full treatment with merch through WAKKA de IKKA goods. You'll find the likes of plushes, dishware, apparel, and other fun items you'll be sure to find some use for in your daily routine. Check out the full list of items:
Stuffed toy set that sticks together with magnets — ¥4,400
Changing mug collection — ¥1,980
Fluffy hoodie — ¥9,900
Fluffy middle socks — ¥770
Room shoes — ¥3,300
Tote with coin and pass case — ¥6,600
Reversible drawstring bag — ¥1,980
Pouch — ¥2,420
Tissue box cover — ¥4,400
Storage case for tidying up — ¥3,520
Carpet cleaner for tidying up — ¥1,980
Rubber charm collection — ¥660
Adding a little extra kick to the Tandemaus experience on November 11th is the addition of a new themed menu item over at the Pokémon Café! Every customer who orders a drink will also notice that coasters are themed to the adorable coupled 'mon. All around, the entire visit sounds like it will be really delightful!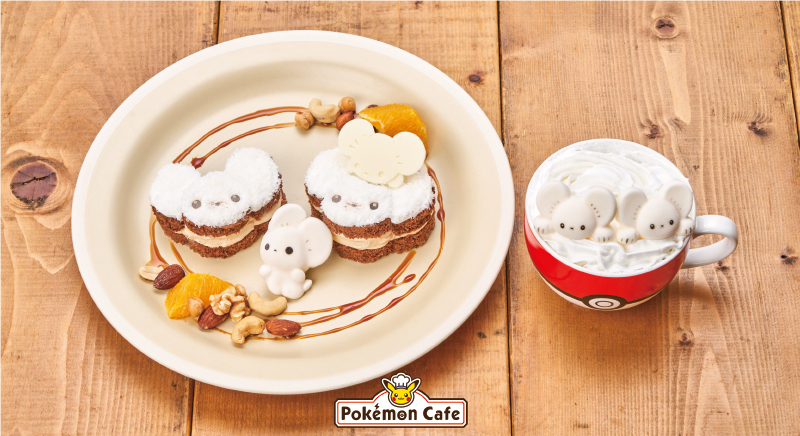 We usually don't see this kind of merch land in the West, so you'll most likely have to find these items online. If we ever get word of them making their way here though, we'll be sure to let you know!
Leave a Comment