Since the reveal of Super Mario Bros. Wonder we already knew it was going to have quite the sizeable selection of playable characters, including the first mainline playable appearance of Daisy. Now, thanks to today's Direct, we have a list of every playable character!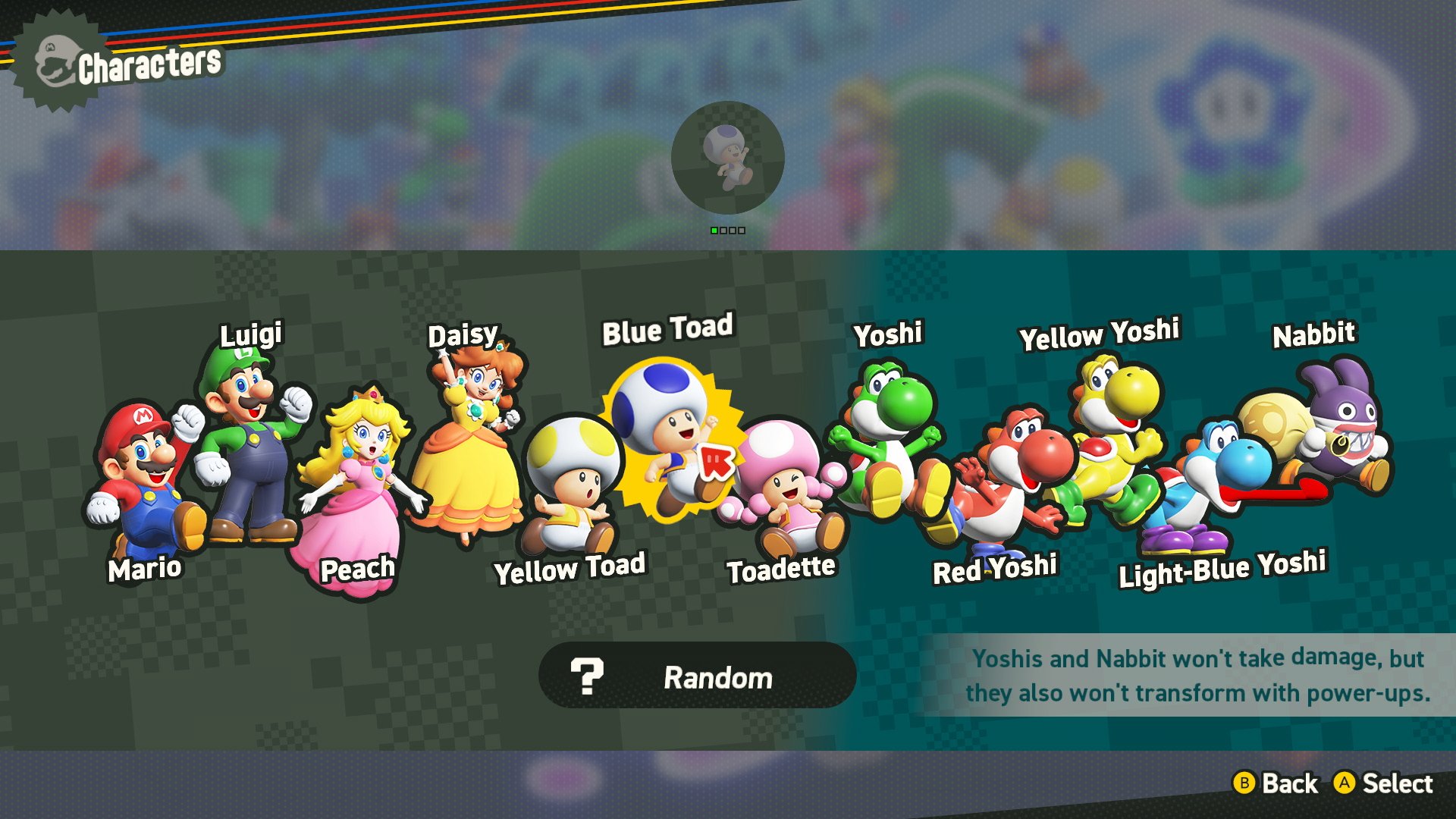 Mario
Luigi
Peach
Daisy
Yellow Toad
Blue Toad
Toadette
Green Yoshi
Red Yoshi
Yellow Yoshi
Light-Blue Yoshi
Nabbit
We also have confirmation that a few of the characters will play different. Namely, the Yoshis and Nabbit will be unable to be damaged by enemies, while the Yoshis also have their signature double jump and other players can ride them. This'll make the Yoshis in particular a good pick in a game with less experienced players!
Whether or not the game will feature any unlockable characters is up in the air right now but we can hope! We'll be sure to find out when Super Mario Bros. Wonder launches on October 20th, 2023.

Leave a Comment