It's a common tale – someone somewhere makes a special edition for a certain region that is just extremely cool and rad, leaving every other place in the world seething with jealousy. The lucky ones this time are Asian territories, where Sega Asia is releasing a really nice Limited Edition of Sonic Superstars.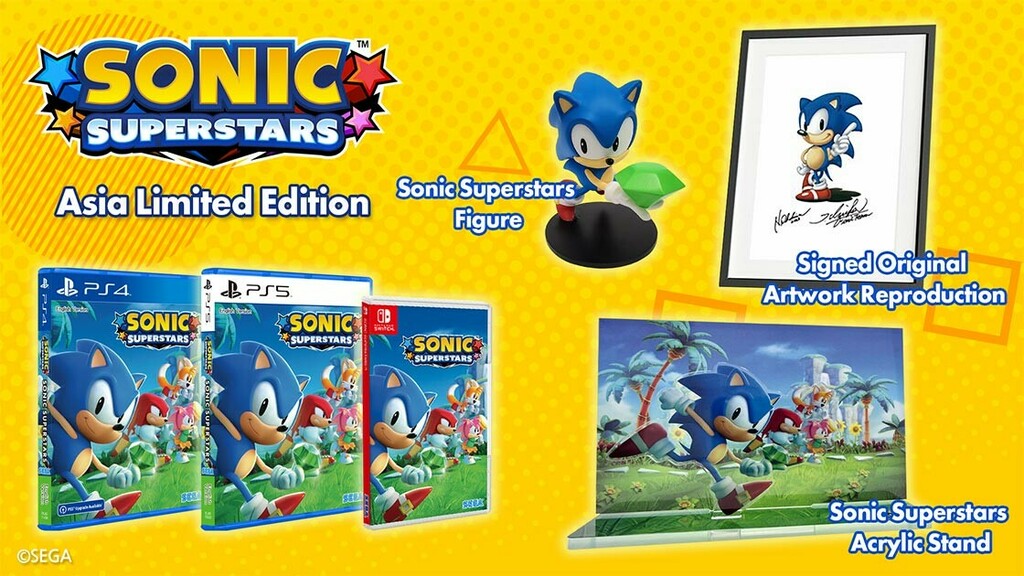 The set includes a figure of 80mm Sonic holding a Chaos Emerald, a copy of the original Sonic The Hedgehog artwork signed by Naoto Ohshima and Takashi Iizuka, and a nice big acryllic stand. There's no listed price at the moment, but we imagine a package that nice will probably cost a pretty penny. We'll be sure to update with cost and where you can import it when the time comes.
Sonic Superstars releases October 17th.
Leave a Comment