As promised Gamescom Opening Night Live gave us an update on Sonic Superstars and it was quite the substantial info drop!
For starters we have the new trailer itself which focuses mainly on the game's multiplayer content. We see the co-op play but also the brand-new battle modes which'll let you build a character out of various parts.



That's not all, though, as after the show we got confirmation of what goodies Digital Deluxe buyers will get and it's a doozy. On top of the previously teased Lego Sonic content it'll also feature a skin based on the rabbit prototype Sonic design and a variety of parts based on Sonic the Hedgehog 2's Mecha Sonic. This'll be rounded out by a digital soundtrack, artbook, and optional main menu wallpapers.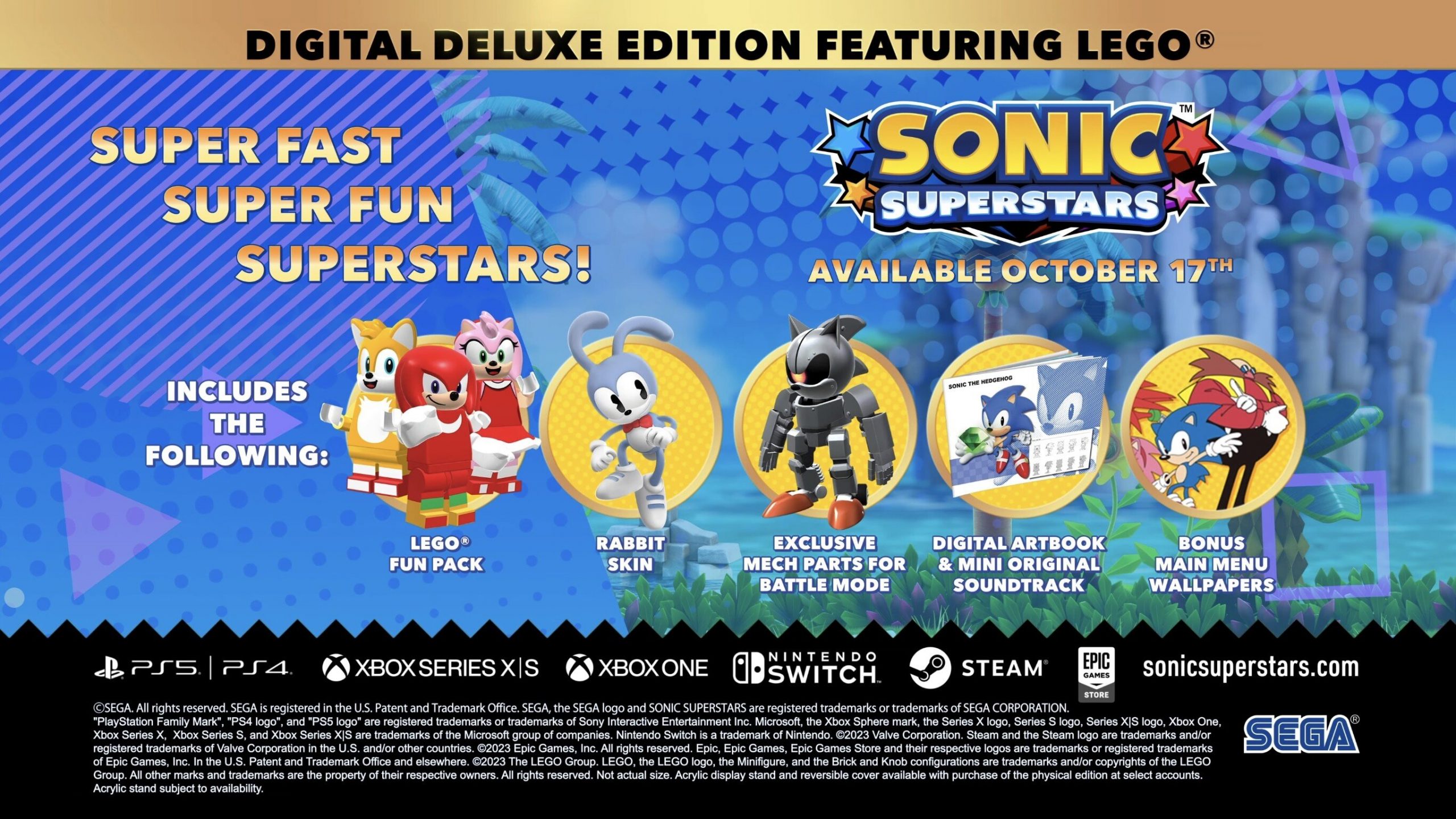 Sonic Superstars will finally spin onto store shelves on October 17th.

Leave a Comment