Can you believe it? Once again, The Pokémon Company in Japan are outdoing themselves with a duo of amazing pre-order bonuses for those who order the physical edition of Detective Pikachu Returns via the Japanese Pokémon Website. Not only will purchasers get a gorgeous Pokémon TCG card featuring Detective Pikachu and Growlith, but they also snag a tiny "Fluffy Figure" of Pikachu as well!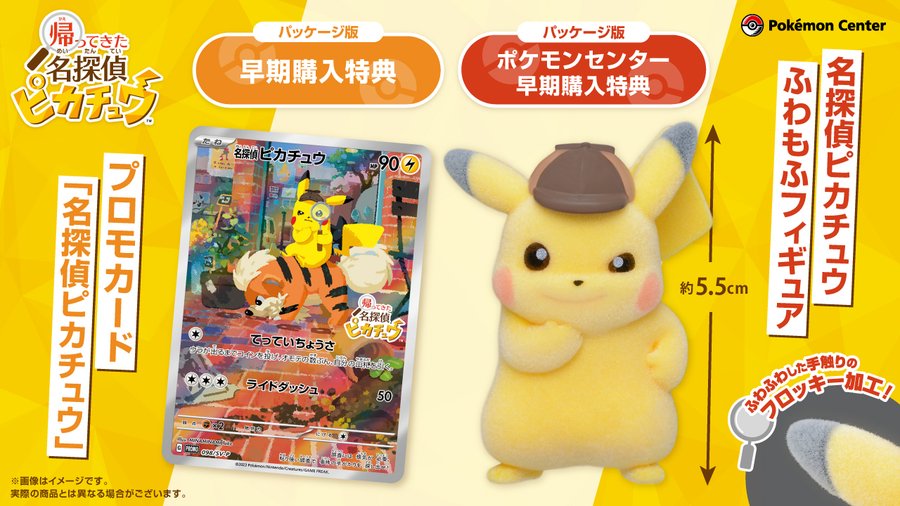 According to the Japanese Pokémon webpage, pre-orders will open up on August 9th with both the card and figure as a bonus for shoppers of the Pokémon Center. Furthermore, physical editions purchased at other Japanese retailers will come with the card only. They also made clear that the digital edition does not come with a bonus option, so make sure to buy physical if you want it!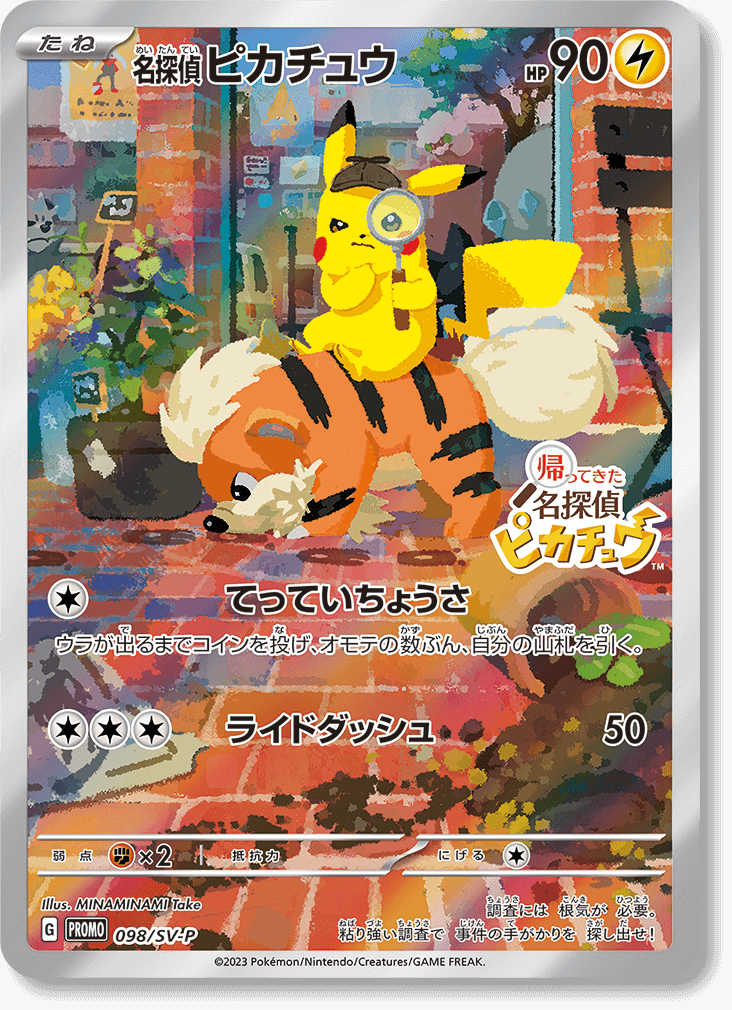 While orders are not open quite yet, you may want to check out Play-Asia for Japanese imports. In the past, I have received Japanese card bonuses with purchases made there. Good luck and stay tuned!
Leave a Comment