Update: The latest wave of Tears of the Kingdom icons are now available for Switch Online members. Check them out below!
---
Original Article: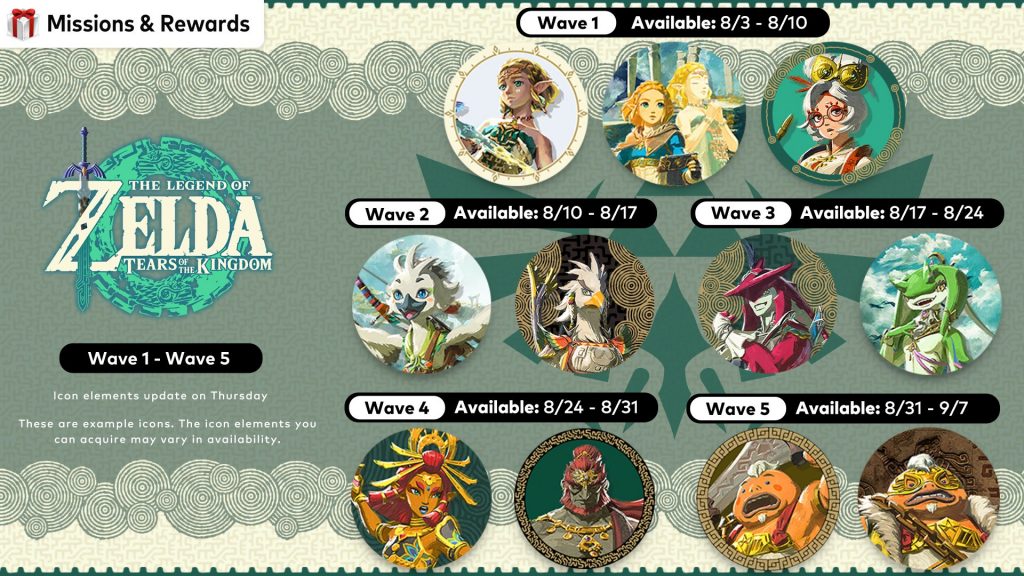 As with just about every big Switch release, new icons for Nintendo Switch Online members are available now based on The Legend of Zelda: Tears of the Kingdom. The first wave is available from now until this Thursday, May 18th, while the second wave will be available from the 18th until the following Thursday, May 25th.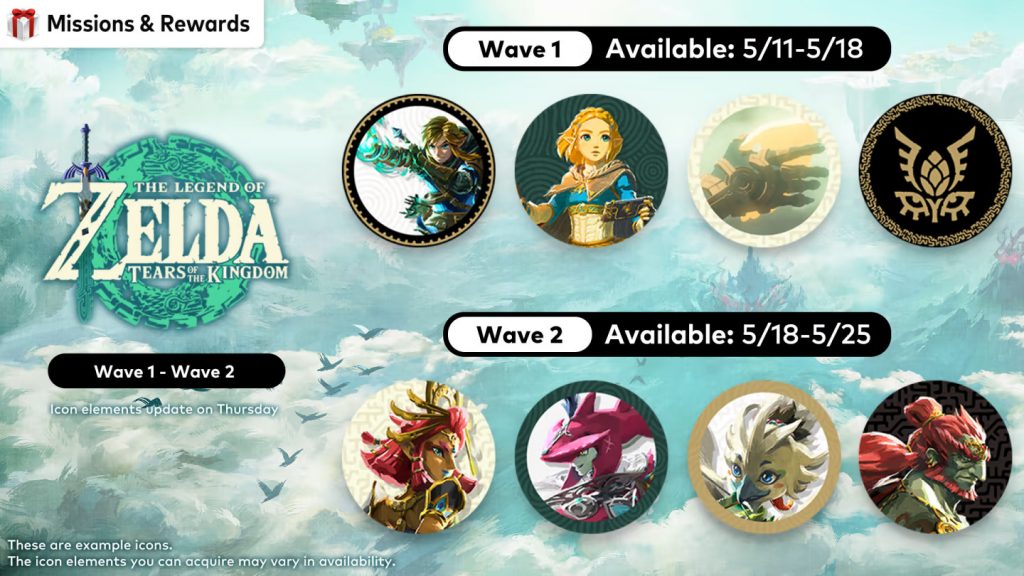 First wave icon elements include Link, Zelda, handholding, and a Zonai symbol. Second wave icon elements include game allies like Riju and Sidon as well as big bad Ganondorf himself. You can obtain all the icons by logging in to the Nintendo Switch Online app on your Nintendo Switch right now.
Leave a Comment