Next month, curious farmers and adventurers can explore the world of Azoria in Phoenix Labs' Fae Farm. The magical cozy farm sim has appeared in various Nintendo Directs and this year's Summer Game Fest – first announced as a Nintendo Switch title, followed by a PC release. Now with multiple platforms available, the ever-popular question of "Will it be cross-play compatible?" finally has an official answer.
In a press release issued yesterday, Phoenix Labs has confirmed that Fae Farm will support cross-play between all announced platforms. That means whether you own it on Nintendo Switch or on PC (via Steam or the Epic Games Store), you'll be able to play along with other players on either platform. This isn't too surprising, since Phoenix Labs' previously released title, Dauntless, is cross-play compatible between Nintendo Switch, PC, Xbox One, Xbox Series X | S, PlayStation 4, and PlayStation 5. (In fact, Dauntless is cited as the first game to launch with cross-play between PC, PlayStation 4, and Xbox One!)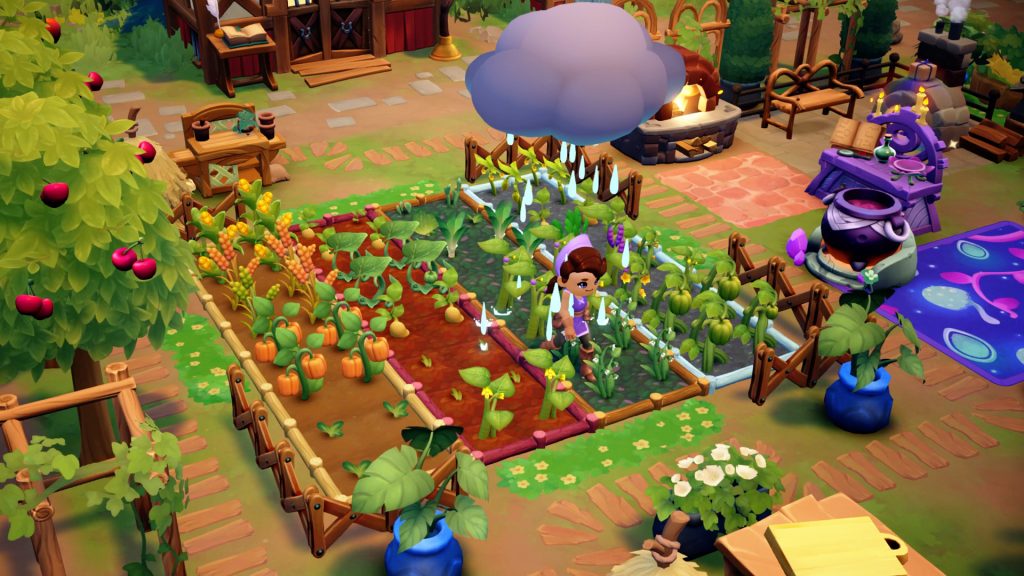 Along with the cross-play announcement, it looks like the next few weeks will be filled with Fae Farm community streams. Every Friday leading up to Fae Farm's release at 12 p.m. PT | 3 p.m. ET Phoenix Labs' Twitch account, Phoenix Labs' community team will be showing off what awaits us in Azoria – farming, crafting, animal care, and more. The first stream starts today, August 4th, and will show off the newly confirmed cross-play feature.
Besides the upcoming weekly streams, you can find more Fae Farm news on the official Fae Farm website and social media channels (YouTube, Tumblr, Instagram, and more).
Fae Farm will be available on Nintendo Switch and PC on Friday, September 8th, 2023. Pre-orders are available for digital versions on Switch and PC (Steam and Epic Games) and a physical version just for Nintendo Switch. Regardless of which one you pre-ordered (prior to Thursday, September 7th, 2023 at 11:59 p.m. PT), you'll also get an exclusive Cozy Cabin Variety Pack (via a code that'll be sent to your e-mail associated with the pre-order).
Leave a Comment