At long last, the moment we've eagerly awaited and fervently requested from Nintendo has arrived. Brace yourselves, because it's not just any sequel – it's the one we've been yearning for over the years. No, it's not highly Mario Odyssey 2. Think BIGGER!  Ladies and gentlemen, the sequel to arguably the finest Nintendo Switch launch title is officially on its way. Get ready to welcome  "Everybody 1-2-Switch!" as it graces our consoles on June 30th. I, for one, cannot contain my excitement!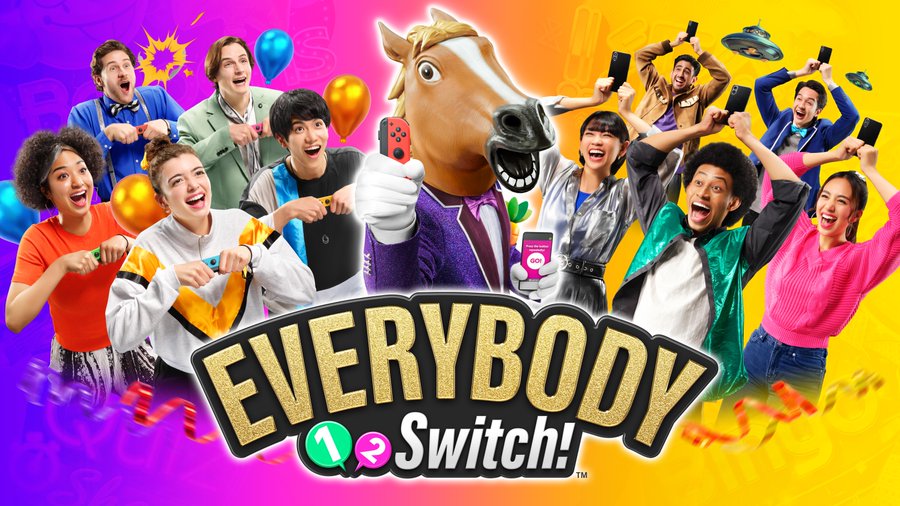 Not a lot is known about the title at the moment with the exception of a small blurb found on the eShop.
Mix up your next get-together with the Everybody 1-2-Switch!™ game. Grab some Joy-Con™ controllers* or smart devices** for team-based games that are easy to set up and feature everything from balloons to aliens, and more! People at your next party can get moving and show off their teamwork in this multiplayer mashup.

A mix of games and modes to keep you on your toes!

Use Joy-Con controllers or smart devices, team up, and let the games begin. Split into teams and see which group can win a certain number of games first. Many games have several variations that change up the rules or add extra challenge!
Stay tuned to Nintendo Wire as we patiently wait for some new info!
Leave a Comment