Nintendo recently announced Nintendo Live 2023, an event taking place in Seattle, Washington to coincide with PAX West this Labor Day weekend in September. The first instance of a Nintendo Live taking place outside of Japan, the event will feature games, live stage performances, exclusive merch, and more – and now we have a few more details.
Entry to Nintendo Live will be through a free to enter lottery drawing, open from May 31st through June 22nd. If selected, you'll be able to attend for one event day. PAX West badge holders can opt in to a separate promotion on the PAX website to win event tickets. You can register as a Nintendo Account family group for groups of two to six people – as long as all the folks have accounts in the same group, you'll be able to attend together on the same day. 
Nintendo accounts are needed to register, though children six and under don't need a ticket – they can go with a parent or guardian with an event ticket. There are no walk-up tickets, and you cannot attend more than one day. You also need to be a US resident and at least 18 to apply to attend.
The finals for both the Splatoon 3 Championship 2023 and Mario Kart 8 Deluxe Championship 2023 will take place at Nintendo Live, with qualifiers for both events available within a month (Splatoon 3 on June 3-4 and 10-11, Mario Kart 8 on May 27). You can check out more details and register on the news post.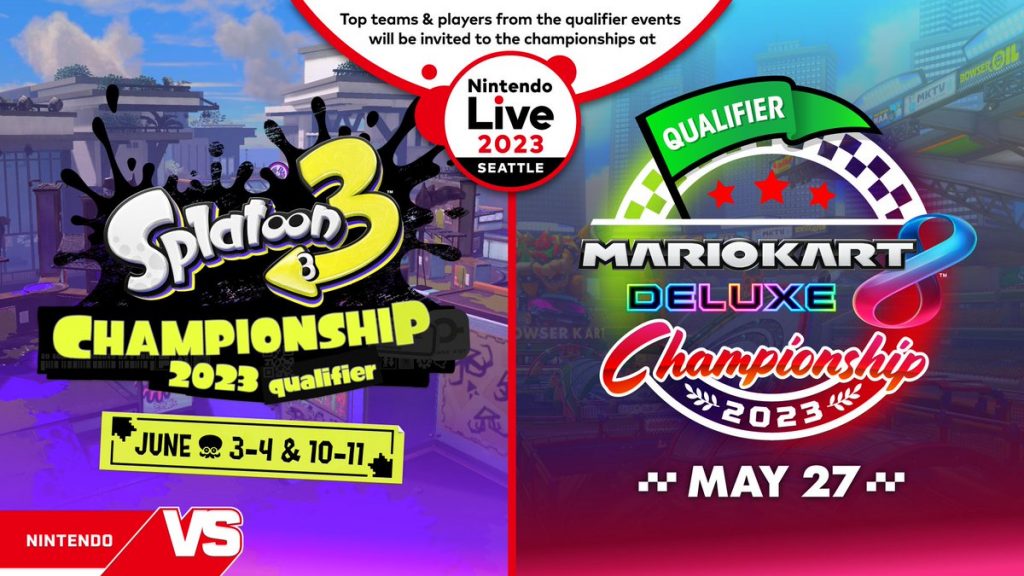 Nintendo Live takes place from September 1st-4th at the Seattle Convention Center – Arch at 705 Pike.
Leave a Comment