EarthBound is a game infused with a very particular depiction of youth culture, being a 90's Japanese game that pastiches 50's Americana. And now some of that flavor bleeds into real life – for this year's "Pleasure of Life" exhibition run by Hobonichi, the company will be revealing a lineup of "MOTHER's Street" items, including skateboard designs, a yo-yo, and more.
売り切れていたぬいぐるみ「ぼくとともだち」がMOTHERのストリートで販売されます。ひとり1点までの購入とさせていただきます。また、「NEW ERA 9THIRTY™」は1デザインにつきひとり1点まで、「ネスのヨーヨー」はひとり2点までの購入とさせていただきます。ご協力、何卒よろしくお願いします。 pic.twitter.com/sj8G4FzdDn

— ほぼ日MOTHERプロジェクト (@hobonichimother) April 27, 2023
The skateboards come in three designs – the classic red MOTHER logo from the Famicom title, the pixel map of Onett with "Mother 2" superimposed over it, and the four heroes from EarthBound when you mess up PSI Teleport and they get fried. The yo-yo comes in one bright red form with the Mother 2 logo plastered over it.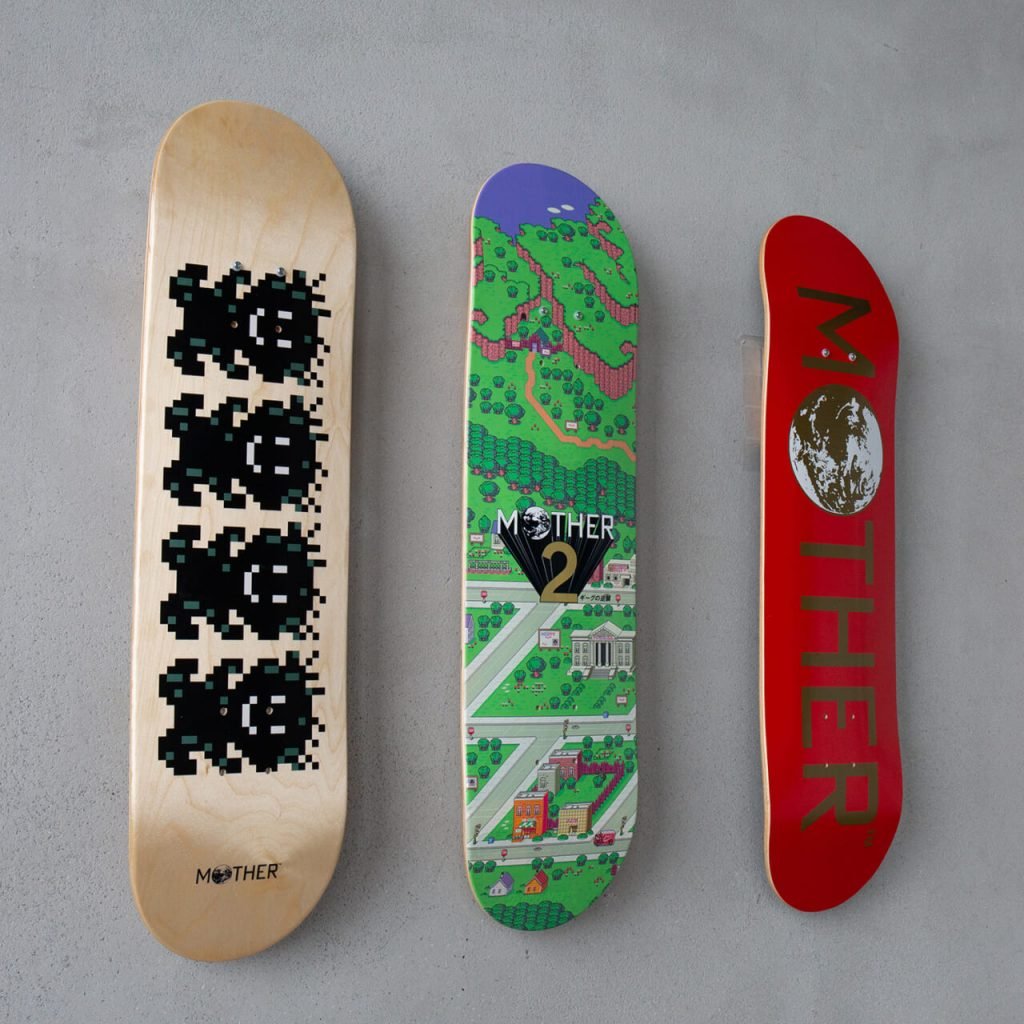 Other Mother's Street items include hats from New Era, shirts, Paula's teddy bear, Saturn Valley merch, and a very funny piece of Guardian Digger merch that includes the phrase "I believe I'm the third strongest among us." Most items will be available at the exhibition before going on sale online on the Hobonichi Mother store at a later date. Do note the skateboards will be up for pre-order online (for ¥16,500 each, or ~$117.91 at the time of this writing) starting April 29th and for all of May, with pre-orders ending on June 1st – they're made to order, so get them while you can!
Leave a Comment