I think it's safe to say that we could all use a vacation. If Magic Design Studios is to be believed, that includes Death himself as well, and I can't blame them. The poor reaper has set aside his scythe and cloak for a business suit and rubber stamp,losing touch with his former zeal. Such is the premise of their new roguelike Have a Nice Death, launching today and looking quite sharp. 
Taking place all within Death Inc., it's up to you to control Death as he takes back up his iconic mantle and tool to take his renegade employees to task while staving off corporate burnout. With dozens of weapons and spells at your disposal to compliment your scythe skills, as well as curses and other upgrades to tweak your capabilities and playstyle during runs, the possibilities reach as high as the seemingly never ending stacks of paperwork plaguing your office.
You can grab Have a Nice Death from the Nintendo Switch eShop and Steam now for $24.99. Just be sure to finish off your morning coffee before you do.
Gallery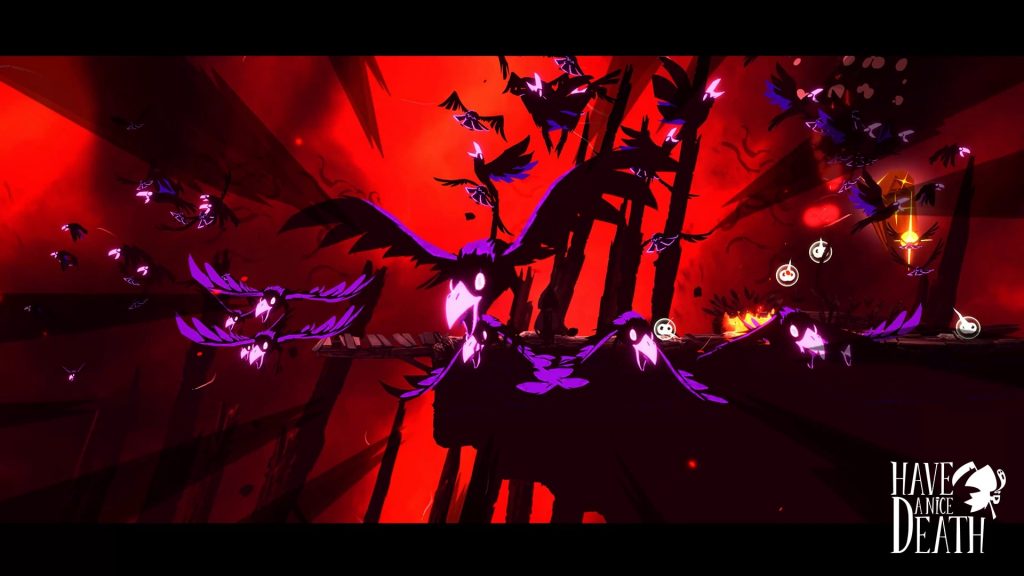 Leave a Comment