It's the most wonderful time of the year! And no, we're not talking about the holiday season — it's March 10th, which means it's-a-time to super jump and celebrate MAR10 Day! PowerA has joined in on the party and is once again offering a plethora of stunning, high quality accessories for Nintendo Switch.
The kind folks over at PowerA sent over two of our favorite officially licensed products, both of which you can view in our gallery below. Included in the photos is the Super Mario Protection Case that holds the Switch, nine game cards, and two micro SD cards. And even better, an integrated play stand is handy for tabletop mode, with the red and black interior featuring a themed print lining.
You'll also find the Woo-Hoo! Mario Enhanced Wired Controller from PowerA in the gallery. Decked out in bright red and a stunning sky blue, Mario can be seen performing his iconic jump. It features mappable advanced gaming buttons and includes a detachable 10 foot (3m) USB Cable (so no batteries are required).
Even when these accessories aren't in use, they are simply gorgeous to display!
Where to buy
PowerA
You can view PowerA's full Mario collection for even more themed products!
Amazon
Gallery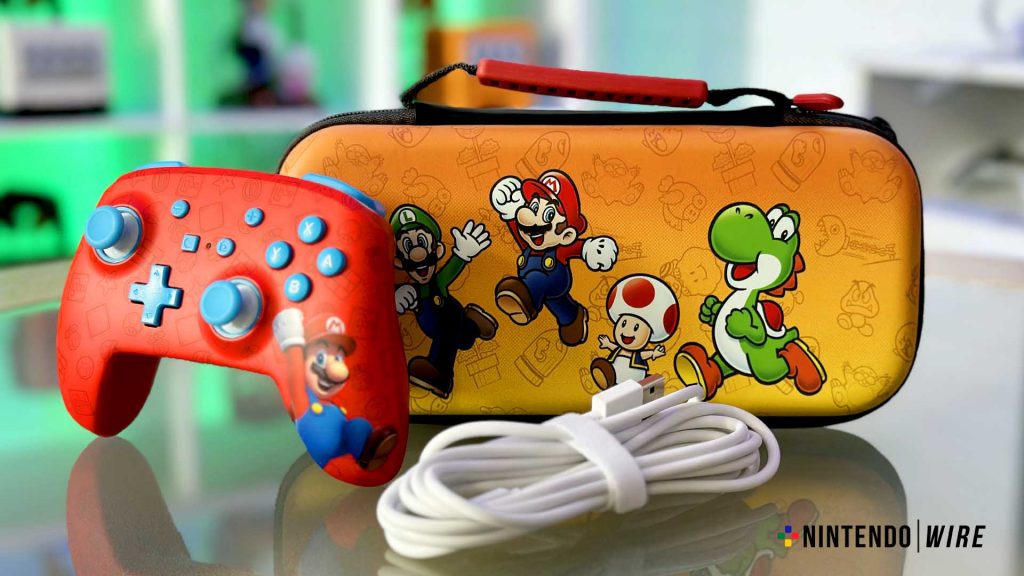 Leave a Comment