Get ready to race through Yoshi's Island and more as Mario Kart 8 Deluxe's fourth Booster Course Pass wave has arrived for the Nintendo Switch Online subscribers and owners of the DLC!
While it's plenty exciting to take to the new tracks, there's another exciting reveal. The arrival of Birdo means the character selection screen has changed, and in a big way. An all new column featuring five extra "?" spaces has appeared, suggesting we'll see at least five more racers.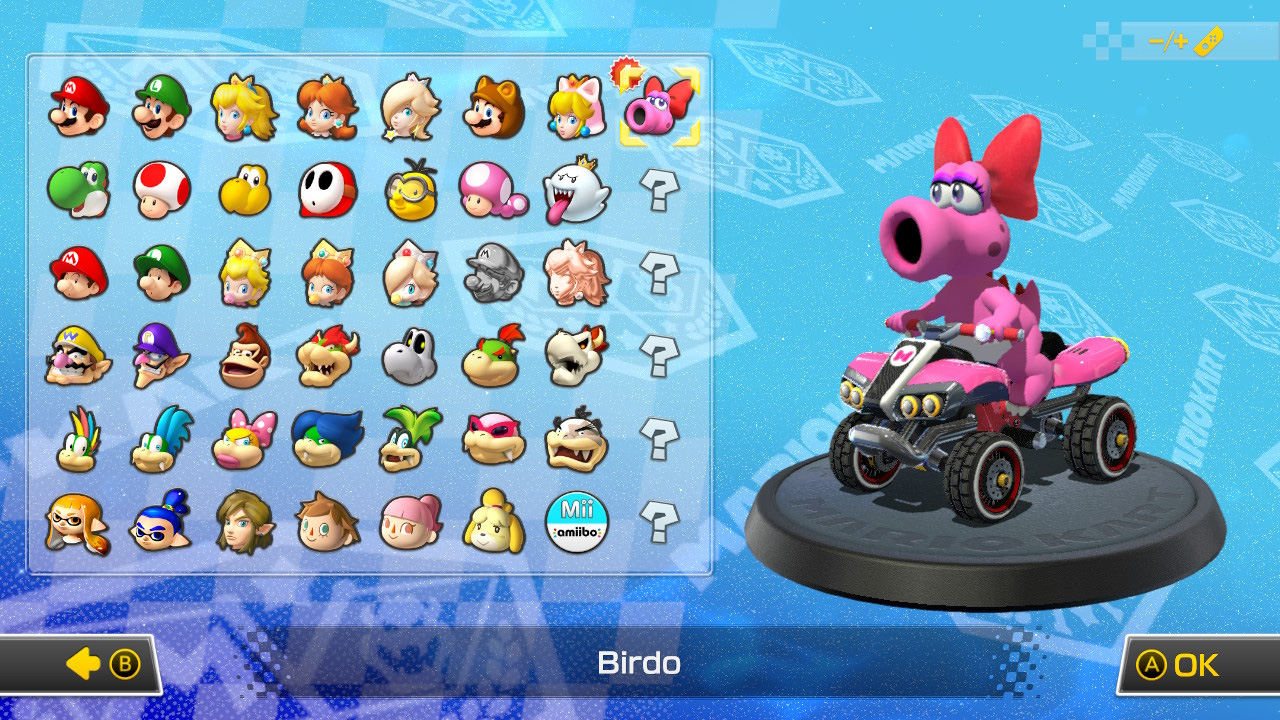 Previous trailers and PR has suggested the only characters added will be returning from prior Mario Kart games. With only two packs remaining it's also likely we'll see multiple characters at once, too!
We'll be sure to bring you all the news as it comes in.

Leave a Comment