Update (2/1/22): Nintendo Switch Game Vouchers are now available to purchase from the Nintendo Store for $99.98. Those who are members can buy a pair of vouchers and redeem each one for a digital game in the voucher catalog. First party games like Splatoon 3 and Pokémon Scarlet and Violet are offered. View the full catalog of games to see what's available!
Buy now, use later: Vouchers are redeemable for 12 months from the date of purchase and don't have to be used at the same time.
More games, more savings: You can have up to eight active vouchers in your account at a time. Build your Nintendo Switch library at a discount!
A growing list: New games are regularly added to the catalog, including upcoming releases.
Earn as you buy: Receive My Nintendo Gold Points worth 5% of your total paid amount.**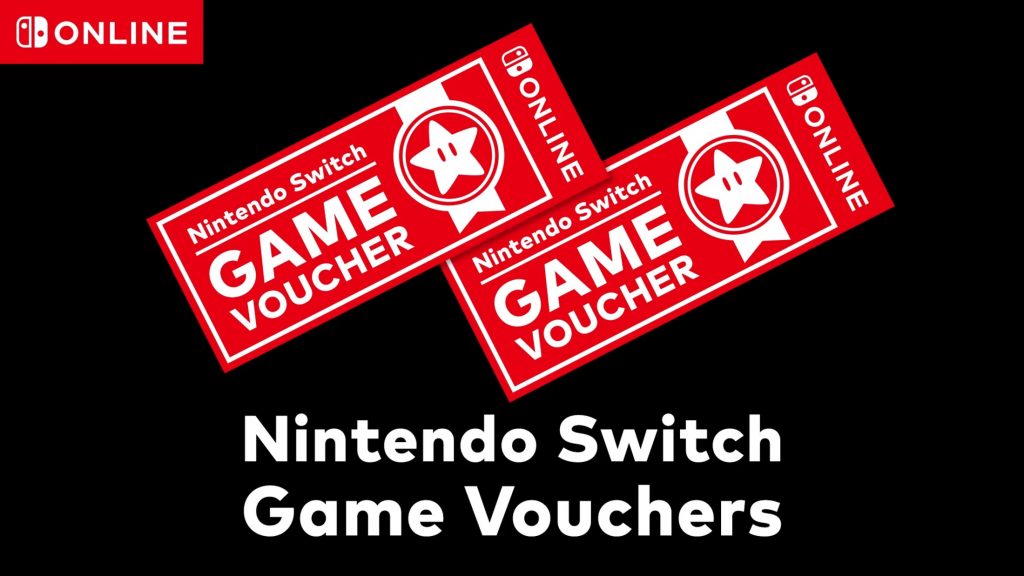 ---
If you've had Nintendo Switch Online since the beginning in NA (or just live in Europe) you may know/remember Game Vouchers, the device by which you pay a cool $100 for two game vouchers that can be spent on any Nintendo games of your choice. Since the games are often $60, that means you save about $20 total – it's a little circumlocutory, but a way to save money and if you're buying a lot of Nintendo games can help make up for your NSO purchase in the first place. And a leaked video (which may be from a soon to happen Nintendo Direct?) suggests they're coming back to North America after a long absence (the service ended in NA in July 2019).
Spicy, more fuel for the February Nintendo Direct fire (are people thinking this week or next? not been following)
Some intern slipped up and unlisted a return of game vouchers for Nintendo Switch Online. They haven't been in North America for four years
(Video is private now) pic.twitter.com/wxJiKWhGP8

— tee (@teebeeYT) January 31, 2023
The video is very much of Nintendo's usual aesthetic and professional quality, and was shared on the company's official YouTube channel before hurriedly being taken down, so there's no reason to doubt its authenticity, especially since it shows recent releases like Fire Emblem Engage or imminent titles like Bayonetta Origins. We'll have to see if the voucher program is coming back at some point, but it certainly seems like it will soon.
---
Via: Nintendo Life
Leave a Comment