Today's Theatrhythm Final Bar Line livestream from Square Enix not only showcased the game but it came with a surprise announcement – there'll be a demo!
As confirmed in the official blog post, the demo will feature 30 songs and have save data transfer, letting you shoot your best scores over to the full game.
The songs included in the demo are from a wide range of games, and heavy-hitters like Let the Battle Begin! from Final Fantasy VII and XIII's iconic Blinded by Light are included. Check out the tracklist: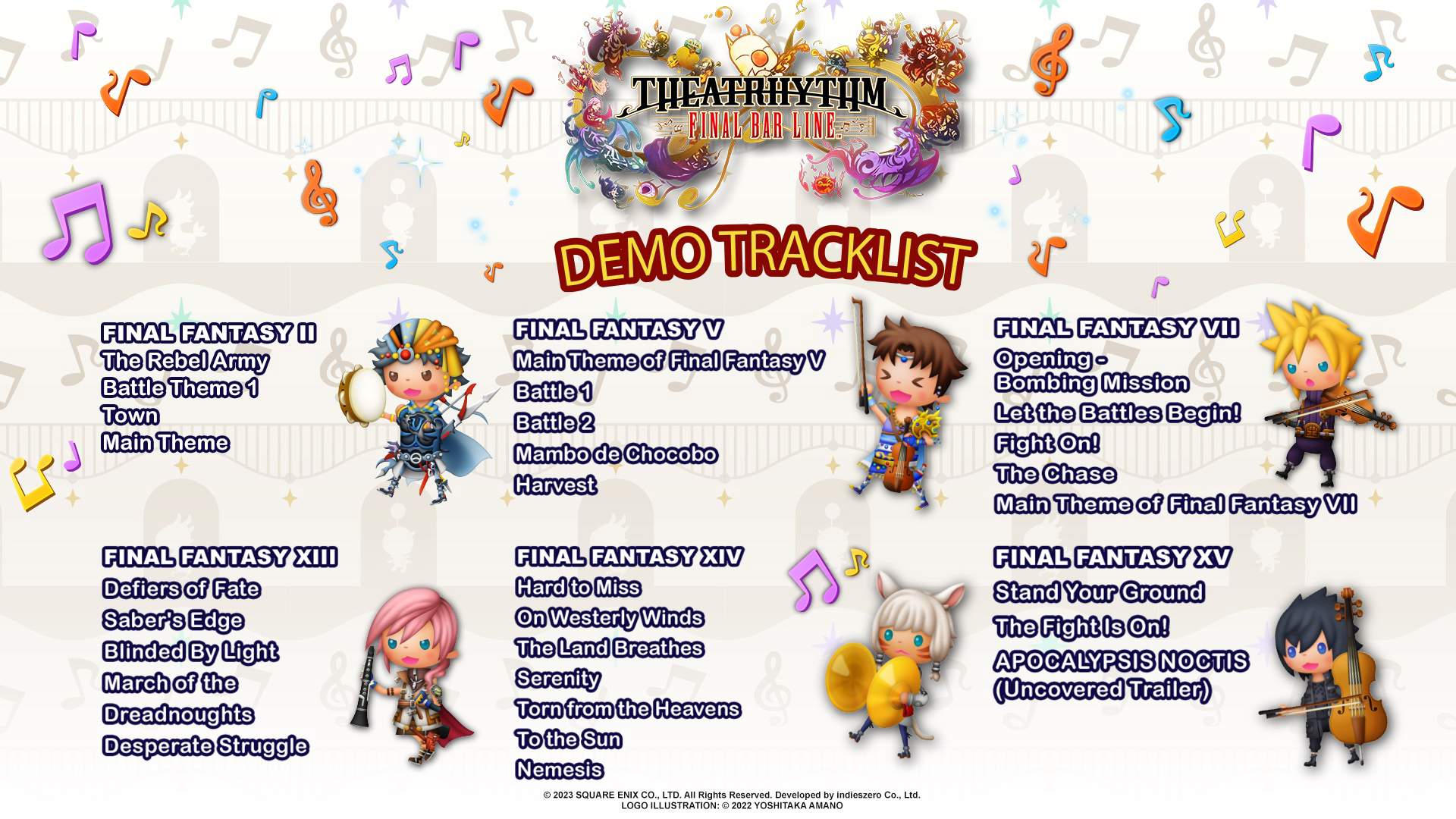 Theatrhythm Final Bar Line's demo will be made available at midnight EST on February 1st ahead of the full game's launch on February 16th.

Leave a Comment