Update (2/20/23): It looks like the release of Snorlax and Togepi is inching closer, Squishmallows fans! The Squishmallows and Pokémon Instagram accounts have joined together to give a cute sneak peek of the two newest additions in a short clip. Get a look at the already-released Pikachu and Gengar with Snorlax and Togepi:
View this post on Instagram
---
Without a doubt, the previously released Pikachu and Gengar Squishmallows were a massive success when they released at the Pokémon Center a few months ago. Since then, we've seen them hit other retailers like Walmart and Target, almost always selling out immediately as fans try to snatch up stock during the little time the plushes are on the shelves. The craze is continuing to make waves in the collecting community with our first peek at the upcoming releases for Snorlax and Togepi — both of which were previously only rumored to be on the way.
This first peek, from squishalert.app on Instagram gives us a great look at the upcoming Snorlax and Togepi Squishmallows, both of which feature an embroidered PokéBall patch indicating that they will release at the Pokémon Center in the US. Like the Pikachu and Gengar Squishmallows before them, the Pokémon Center release doesn't mean that other retailers won't be carrying Snorlax and Togepi down the line; we just don't have any concrete info on when there will be a wider release (yet).
View this post on Instagram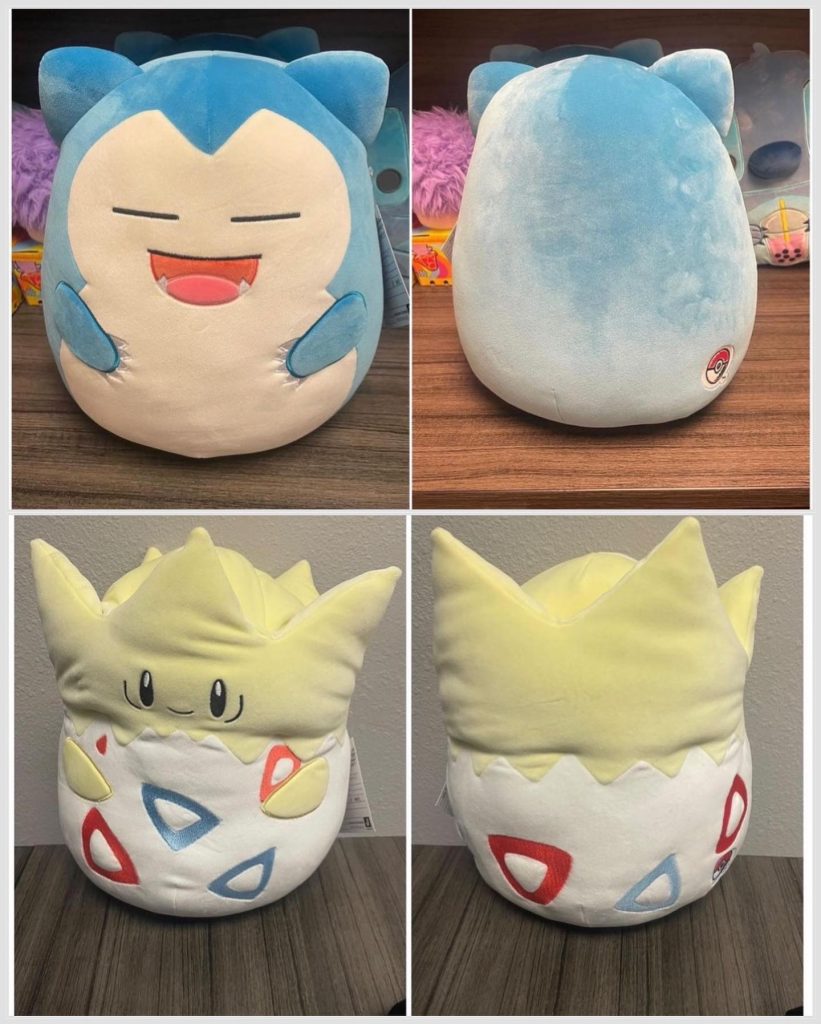 Speaking of wider releases, squishalert.app has also updated a post from December with some new info with street dates for even more Pokémon Squishmallows that should be making their way to Target stores in the US. If their info is correct, we should be seeing Teddiursa and Clefairy Squishmallows hitting Target shelves on March 15th, 2023, while Piplup and Winking Pikachu Squishmallows will be making a splash on October 15th, 2023.
With the recent release of Pikachu and Gengar and all this new info on releases to come, it looks like 2023 is shaping up to be a banner year for Pokémon fans who can't resist all things squishy and cute. Rest assured that Nintendo Wire will have more info on these adorable collectibles as it becomes available, so stay tuned!
Leave a Comment