The second portion of the Fire Emblem Engage Ask the Developer interview is up today, and the main topic for this section is visual design – in particular the work of character designer and illustrator Mika Pikazo. An accomplished artist in Japan, Pikazo was one of several candidates for who would lead the designs on Engage, but it apparently wasn't a difficult search, as Director Tsutomu Tei revealed.
"We were looking for an artist whose design style would appeal to a broad audience – including younger players – as well as the ability to portray a variety of characters," Tei stated. "Among the candidates, Mika Pikazo-san's drawings were colorful, vivid, and really popped! They were a perfect fit for the flashy direction we wanted for this title. It was a unanimous vote with the entire development team agreeing, "She's the one!"
Pikazo accepted the request right away, though she bore some concerns about her ability to draw older and more hardened characters since she tends to draw youthful girls. But she worked very hard and brought a lot of expertise to the table – her designs popped and she worked closely with the developers to make sure her style was captured properly in 3D (helped by her experience in 3D modeling). She's also a Fire Emblem veteran, and her knowledge contributed to a lot of design choices (such as making Clanne and Franne green and red in a nod to the classic Cavalier Duo colors).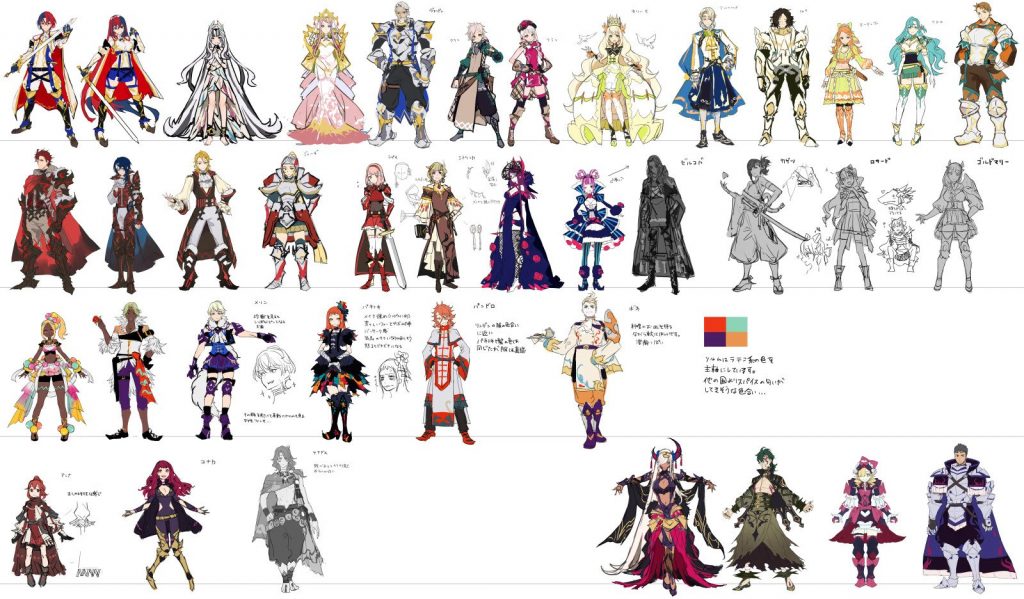 The devs talked more about Pikazo's skills and strengths as an artist, as well as flourishes the team has added to the animation (paying homage to GBA pixel animations in particular and actually upgrading animations as your characters get more powerful.) Be sure to read the full interview for details. Part 3 releases tomorrow, January 19th, and the game itself releases the day after, January 20th.
Make sure to also check out Part 1 of the Ask the Dev interview for Fire Emblem Engage.
Leave a Comment