A new limited-time mode, "Battle for Olympus," has gone live in Overwatch 2.
Battle for Olympus features seven reworked heroes wielding the power of Greek gods, goddesses, and creatures going head-to-head in a free-for-all deathmatch.
Players can pick from Poseidon Ramattra, Zeus Junker Queen, Minotaur Reinhardt, Cyclopes Roadhog, Hades Pharah, Medusa Widowmaker, and Hermes Lucio, all of which boast reimagined "divine ultimates" that stack new abilities on top of their usual effects.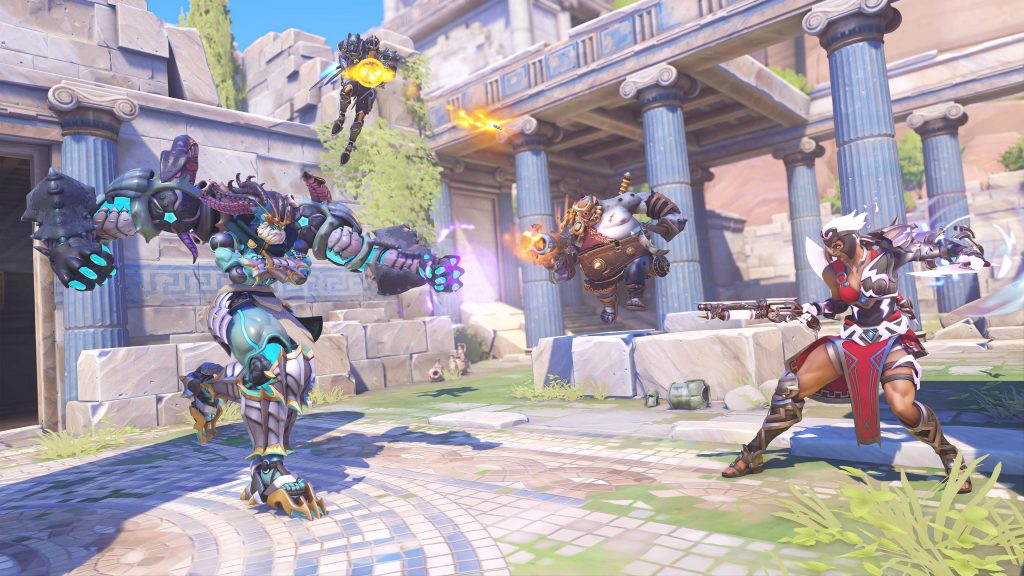 The hero with the highest number of kills overall during the Battle for Olympus event will be immortalized with a statue on the Illos Ruins map.
Special challenges with free rewards are also available throughout the event, ranging from voice lines, player titles, and the Legendary Winged Victory Mercy skin.
New cosmetics and bundles are also available in the shop, purchasable with Overwatch Coins.
The Battle for Olympus LTM will run until January 19th. Overwatch 2 can be downloaded for free on the Nintendo eShop.
Leave a Comment