Super Nintendo World at Universal Studios Hollywood opens next month, and that means we've got more merch for the park that's opening up. After only being found at the Universal Studio Store, SNW merch has expanded to the Feature Presentation Store, Character Shop, and a SNW exclusive shop in Citywalk. Some of the new items include the following:
Character headbands (Mario, Luigi, and Peach)

Boo T-shirts/tote bags

Mini backpacks

Mario Kart T-shirts, decals, patches, and metal signs

Plushies (Chef Toad, Goomba, Piranha Plant, Boo, Blooper, Chain Chomp)

Yoshi and Toad zippered plushies

Reversible ? Block/Super Star plushie

Hand puppets (Mario, Yoshi, Toad)

Figures (Mario, Yoshi, Chef Toad)

3d metal models (Peach's Castle and Bowser's Castle)

Lamps (Piranha Plant, Mario, and ? Block)
We've also got a peek at a Mario-themed snack stand outside the character shop. Items include a $40 collectible Super Star popcorn bucket, collectible $20 Super Mushroom and 1-Up sippers, and Fruity Cream Soda in three flavors: Princess Peach's Peach Soda, Mario's Strawberry Soda, and Luigi's Green Apple Soda.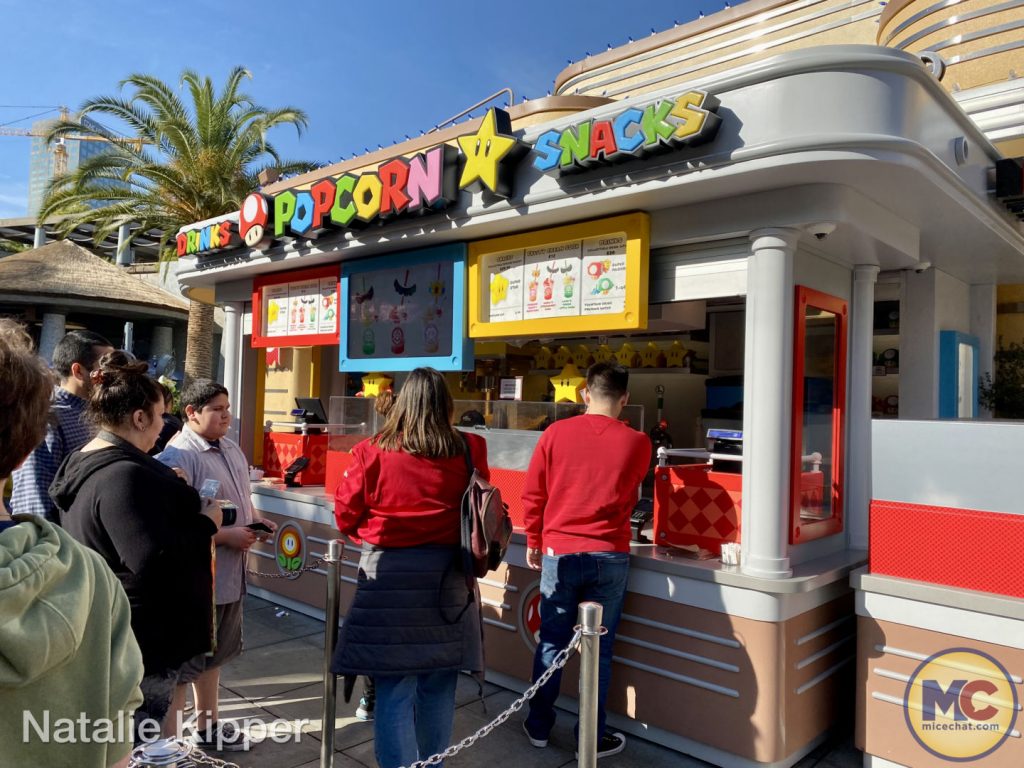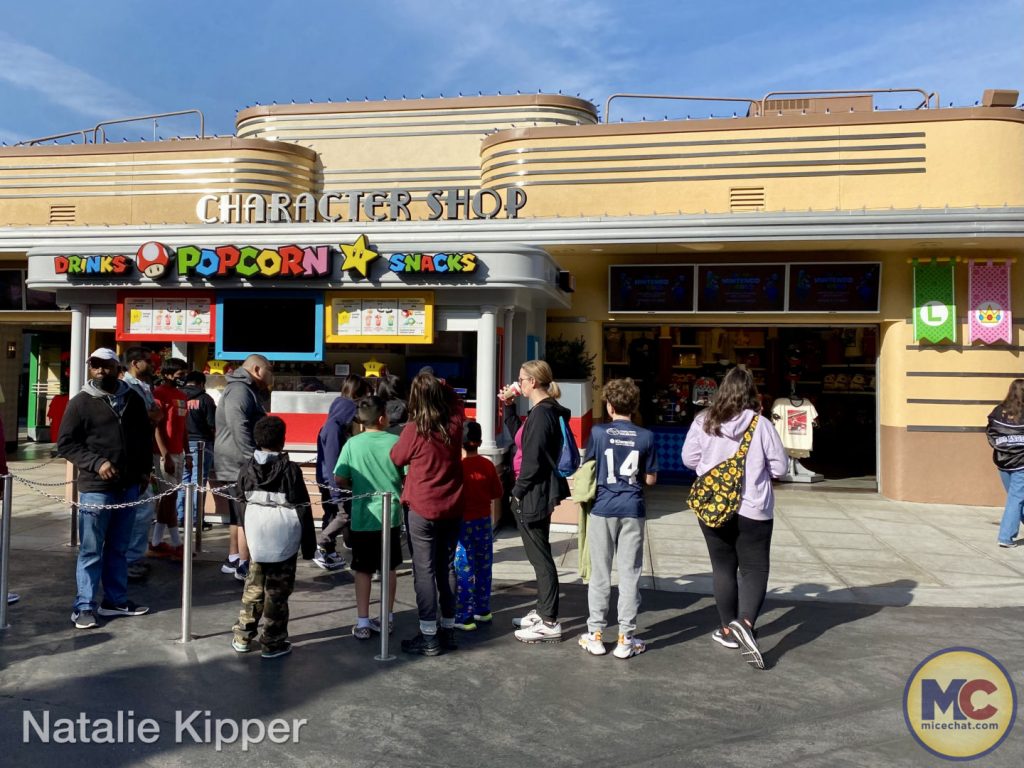 Super Nintendo World Hollywood opens on February 17th.
---
Source: MiceChat
Gallery
Leave a Comment