The news broke a few weeks back that after 25 years, Ash Ketchum, the world's oldest ten year old, would be retiring from the spotlight. Ash, Pikachu and the others are bowing out to make room for a new generation of characters, which brings an impressive run for the character to an end.
Sarah Natochenny has been voicing the English dub of Ash since 2006. In a lovely Instagram post, Natochenny gives a statement on her time with the character and the future:
"It's been an extraordinary privilege to have been the English voice of Ash Ketchum for what will be 17 years. No matter what lies beyond his final chapter, he'll live forever in the hearts of many generations to come. I'll keep him present for all of us in every way I can. Love, Sarah Natochenny."
She also had more to say in the caption of the post, saying:
"Ash & Pikachu: the very best, like no one ever was. Forever grateful to Pokémon, Hilary, Toshi, Andy, Lisa, Nick, George, Fran, Iyuno, directors of the past, & my fellow cast & crew mates over the years. 17 years is a long time to be playing a 10 year old 😎 To our fans…thank you from the bottom of my heart. Catch you in the wild! 💜💜💜"
While it's definitely sad to say goodbye to a character that's been around for the majority of my life and was a huge part of my childhood, it's nice to see Ash getting such a loving sendoff from the creatives behind him and from the show itself.
The final chapters of Ash and Pikachu's story will air in early 2023.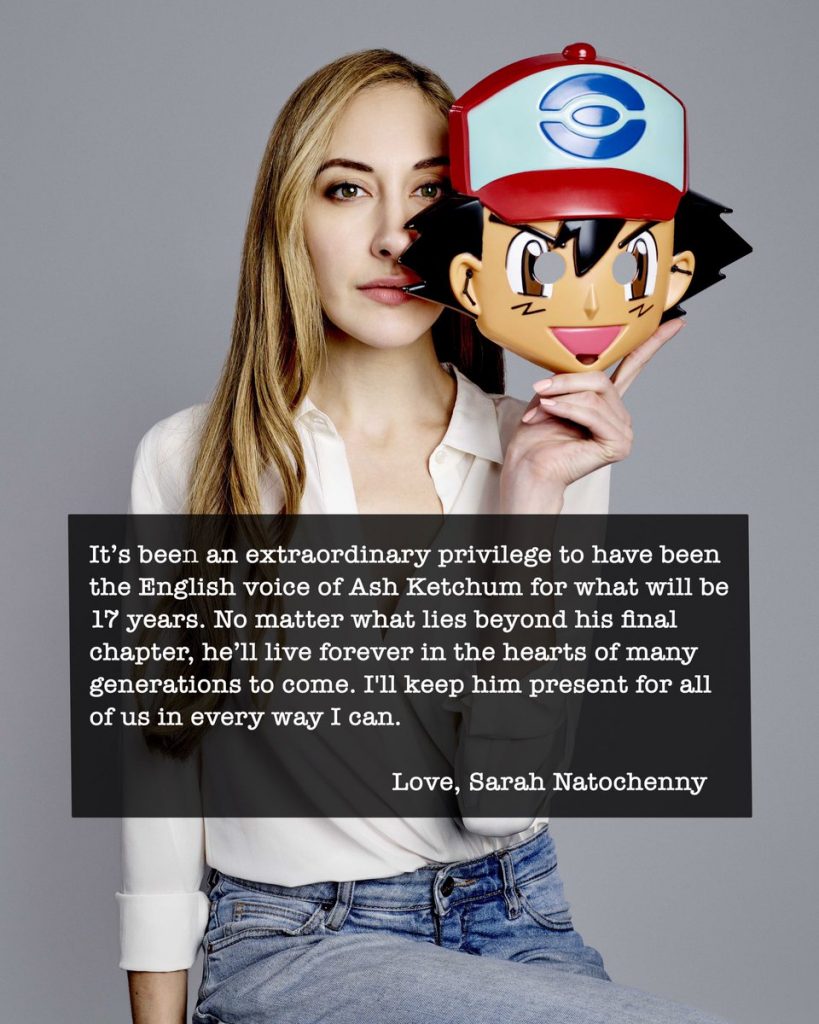 Leave a Comment