After launching via PC and mobile over the course of 2021-22, console owners have been waiting for the shoe to drop regarding the Final Fantasy Pixel Remaster series. Now, to mark the 35th anniversary of the series' beginning, Square Enix has confirmed that the six classic games are finally heading to Switch and PlayStation 4.
While we don't have a new trailer, we have confirmation that Final Fantasy I-VI will be released individually and as a bundle in spring 2023. Better yet, a physical edition will be released through Square Enix's store, though it will be a limited run!

The Final Fantasy Pixel Remaster series is coming to Nintendo Switch and PlayStation 4.

Experience these classics individually or as a bundle when they launch digitally in Spring 2023.

Full details: https://t.co/eFZnqs6sPK pic.twitter.com/ciGKH8gkH8

— FINAL FANTASY (@FinalFantasy) December 18, 2022


Perhaps most exciting, however, is the Collector's Edition. This celebration of classic FF comes with a vinyl record featuring various iconic remastered songs, an art book, a lenticular sleeve, a box to contain it all, plus the best bit – a set of eight "pixel figures" depicting Cecil, Barts, Terra, a Black Mage, and more!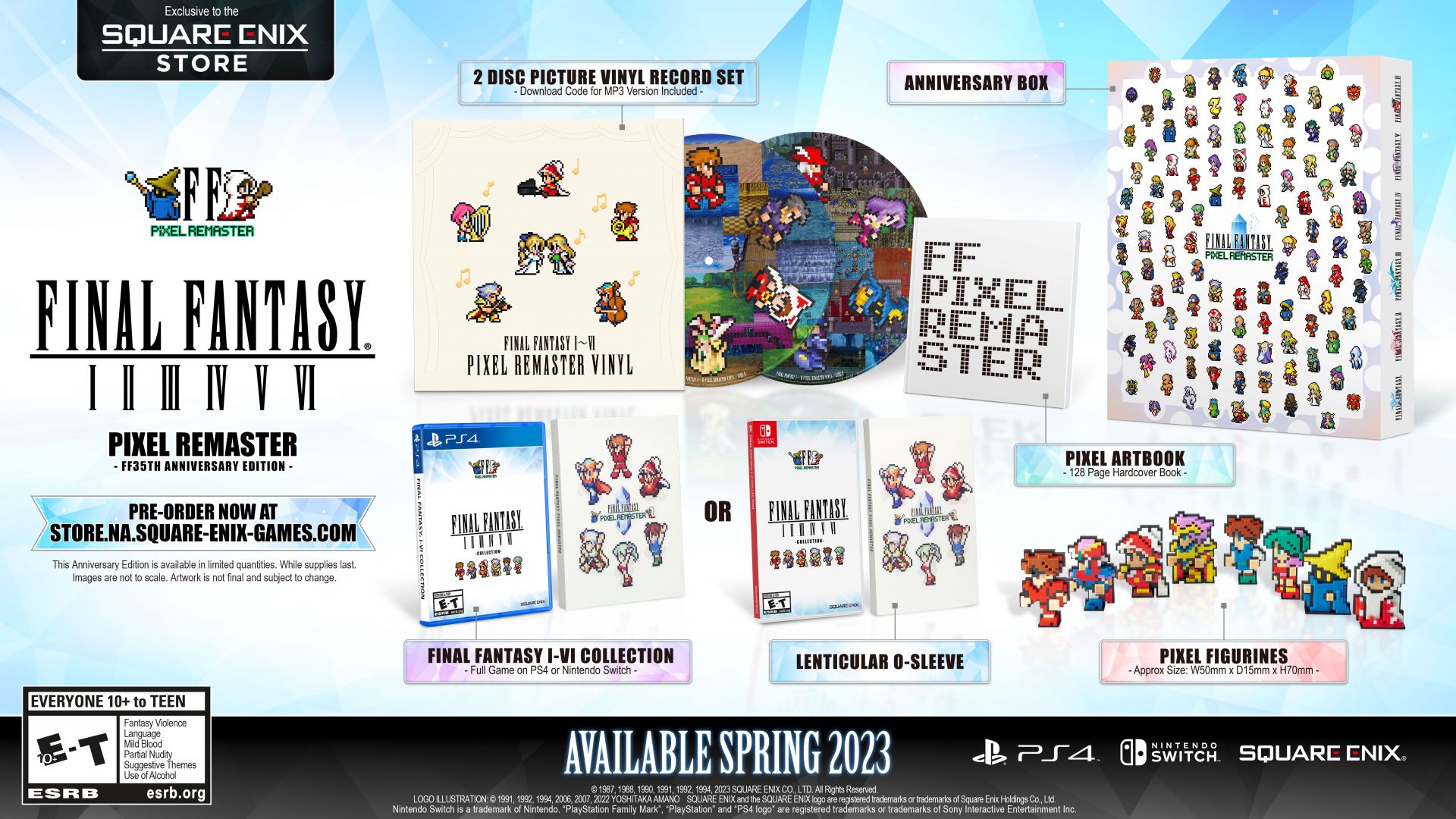 To get that edition, though, you better be prepared to shell out quite a lot of gil! In the US it will retail for $249.99, and in the UK it will be £244.99.
We'll be sure to bring you more information regarding the Pixel Remaster series ports as we approach their spring 2023 release date!

Leave a Comment