Do you want side-scrolling action, intense customization, and so, so many bullets and other dangerous objects on screen at once? Super Awesome Hyper Dimensional Mega Team and Team 17 have you covered with The Knight Witch, an intense genre mashup of Metroidvania exploration, deck-building loadouts, and tons of stuff flying across the screen.
You can choose whether to use weapons or magic to take down foes, with ability customization allowing you to take the game at your own pace with a ton of different spells. Building trust and relationships with the people of the land will enhance your powers, but will you do so honestly or with trickery? This title from veterans of RiME, Moonlighter, and Plants vs. Zombies provides a more accessible form of the various genres it mashes up.
Shoot 'Em Up Spellcasting Sorcery!
Encounter evil foes and choose whether you wield your magic or use your weapons and wits to take them down. With their flight capabilities, superior fighting strength and reality-bending magic, The Knight Witches absolutely control the battlefield!

Body and Mind: The Knight Witch Duality
Shooting or Spell Cards? Why not both? Customize your own unique playstyle, upgrading your Knight abilities for a more fast-paced shmup experience, or strengthen your Witch magic and explore tons of different deckbuilding strategies with over 30 unique spell cards to choose from.

Build Trust & Make Lasting Bonds
As you journey across Dungeonidas, your heroic deeds and efforts will be seen and discussed by the citizenry. Knight Witches become stronger with gratitude and trust and they can earn it in many different ways, however, not all methods are sincere. Will you do anything to gain popularity, or will you try and stay honest? The choice is in your hands.
The Knight Witch is out now on the eShop for $20 (temporarily discounted to $18).
Gallery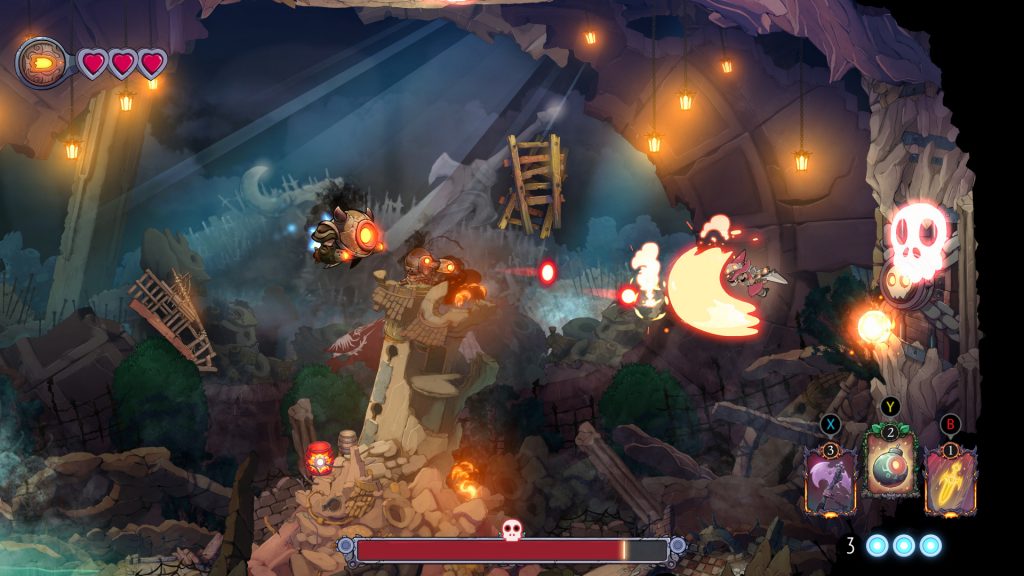 Leave a Comment