Media for five year-old girls is unparalleled. Who amongst us has not felt the pure joy, the artistic freedom of expression, watching a Barbie movie? A season of Pretty Cure? Sparkly Tina's Magic Horse Princess Adventure? If you say you have not, then you haven't opened your heart to pure wonder — to raw cinema. And that very artfulness is coming to Nintendo Switch with what we can only presume is the future game of the year, Pretty Princess Magical Garden. A game about farming and playing dress-up while you're a princess. Hell. Yes.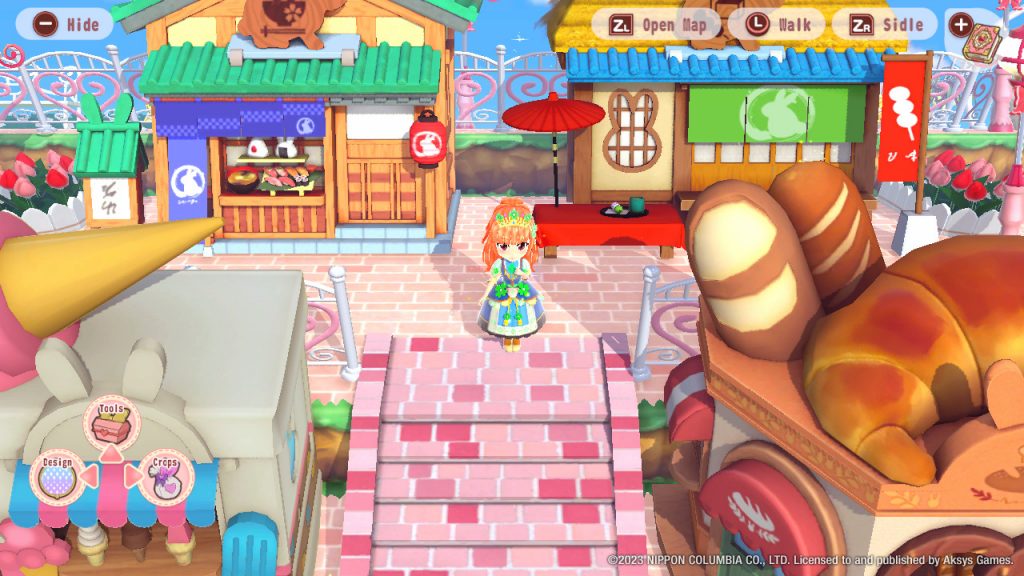 Developed by Nippon Columbia and published by Aksys Games, who previously released Pretty Princess Party (known in Japan as Pretty Princess Magical Coordinate). Aksys provides a summary of the game:
Cultivate crops and raise livestock while exploring the island to collect resources and create goods in this fun fantasy farming simulation game where you are free to play as you like.

The residents of your magical island are depending on you to keep them thriving and content. Roam the island to collect ingredients and materials to craft the goods they need. Back on your farm, plant seeds to raise crops that will grow over time, and collect milk and eggs from your animals. Use the money and goodwill you earn from your hard work to decorate the island and make it your perfectly cute fantasy home.
Farming? Exploration? Decoration? It sounds utterly exquisite, not unlike a royal ballgown. The game is set to launch Spring 2023, and we'll be waiting on bated breath to give you more details.
Leave a Comment