If you're a fan of JRPGs released for the Super Nintendo and PlayStation, you might want to keep an eye on this one!
Chained Echoes has been in development by Matthias Linda for seven years now and publisher Deck13 has confirmed the game will finally launch on December 8th for $24.99.
You can check out the latest trailer below:



Chained Echoes will also be getting a limited edition release by First Press Games in Summer 2023 featuring a bunch of goodies like a music box, soundtrack, and more besides.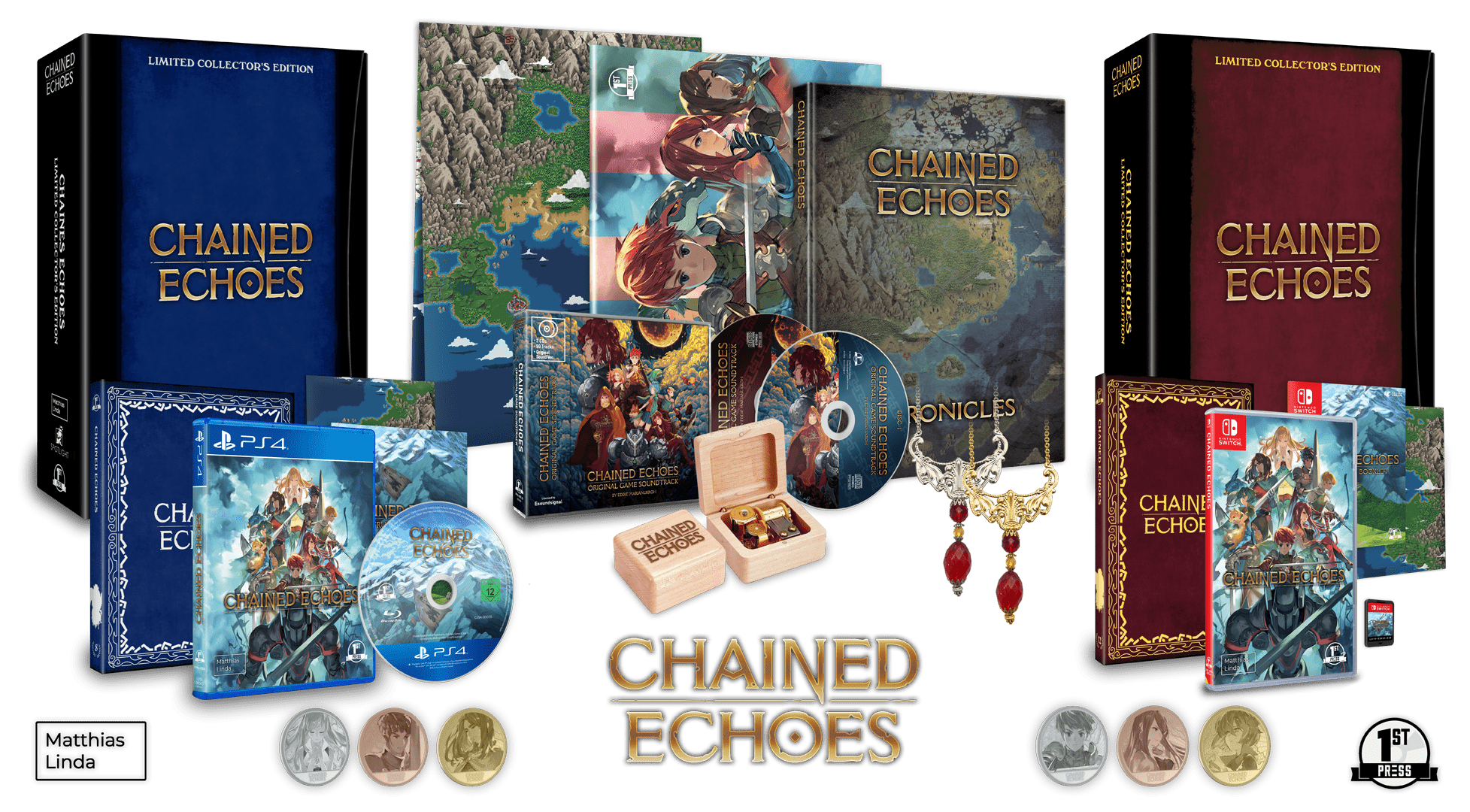 You'll be able to journey through Chained Echoes on December 8th for the Switch, PlayStation 4, Xbox One, and PC.

Leave a Comment