A new Pokémon debuting in Pokémon Scarlet and Violet will be revealed soon! Sure, it was leaked thanks to a Pokémon GO datamine, but the original plan is still on.
This morning at 6 a.m. PT | 9 a.m. ET, The Pokémon Company tweeted out something rather mysterious – the time the tweet was posted, the numbers "000", and a link to a website centered around a treasure chest object.
⏳ 6:00 AM PT

000

— Pokémon (@Pokemon) November 5, 2022
Since the posting, the numbers in the top left-hand corner of the site have changed (from 000 to 039 to 199) and the treasure chest has changed. Fans can view each of these phases by selecting the number under the treasure chest (1, 2, or 3, as of this posting).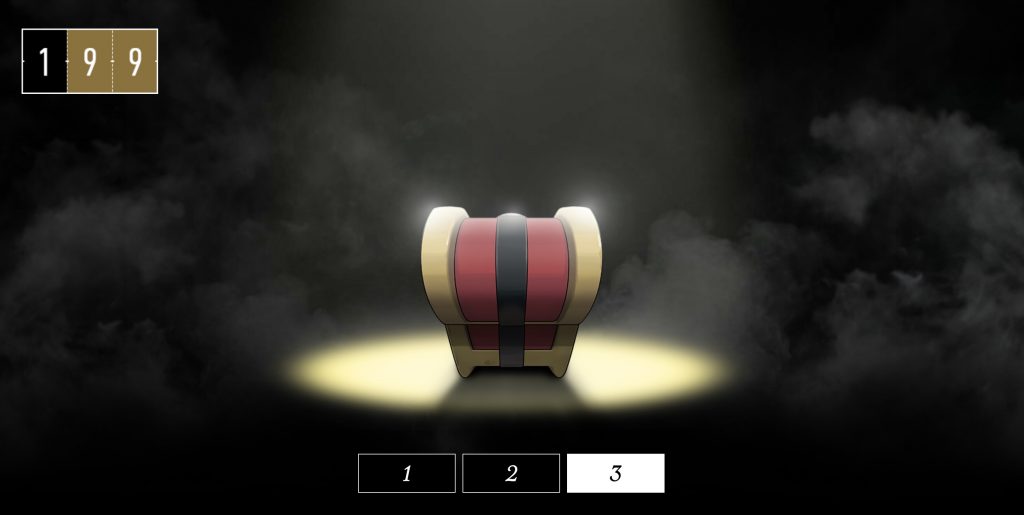 For Pokémon fans that spoiled themselves yesterday with the news of the Pokémon GO datamine, this sudden reveal isn't too surprising. Yet, for fans that have shied away from being spoiled, I highly recommend that you check on this website throughout the day, but more importantly, play some Pokémon GO after today's November 2022 Community Day Classic featuring Dratini (around 5 p.m. your local time). Full details of what you can expect to encounter are included at the end of the guide. Just make sure you're in an area with there's plenty of PokéStops nearby!
Leave a Comment