The simplicity and appeal of Witch Beam's Unpacking is something I'm always happy to discuss. There's an inherent zen to its pixels and pleasantries, and though it's a brief experience as a whole, it's one that's worth revisiting every now and then. 
One such occasion would be the game's one year anniversary, made extra celebratory by the news that Unpacking has officially moved 1 million copies!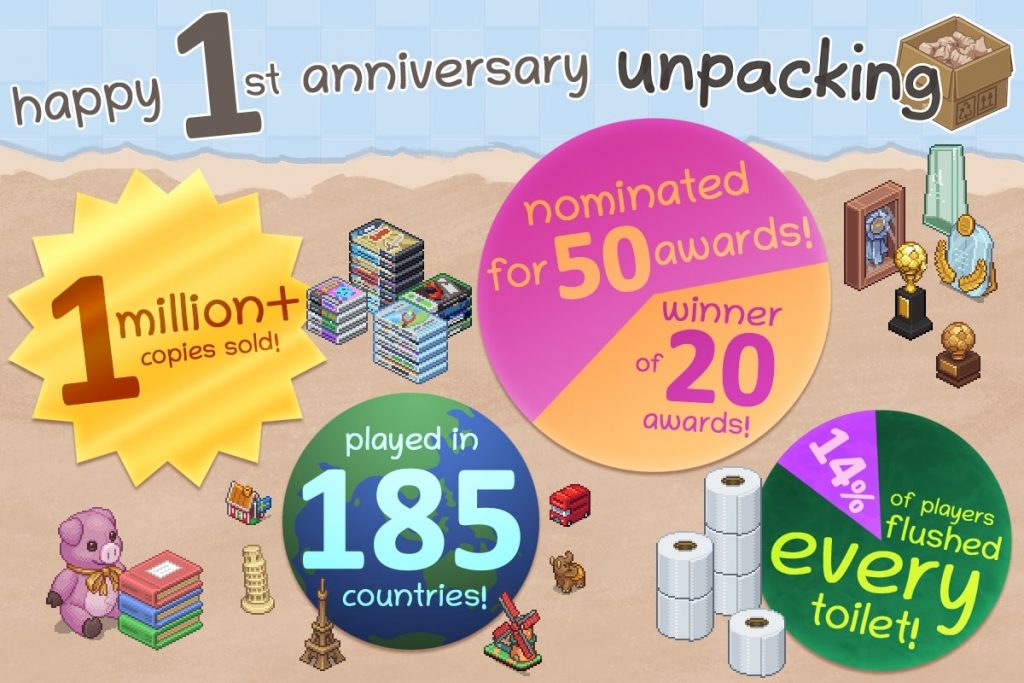 It's not just a cute infographic or sentimental blog post to ring in that number either. A new merch collection has arrived over on Serenity Forge. Featuring shirts, pins, keychains, and more; it's all in line with the game's own charm. The storage box in particular is a perfect bit of brand synergy and one that any fan of the game can appreciate.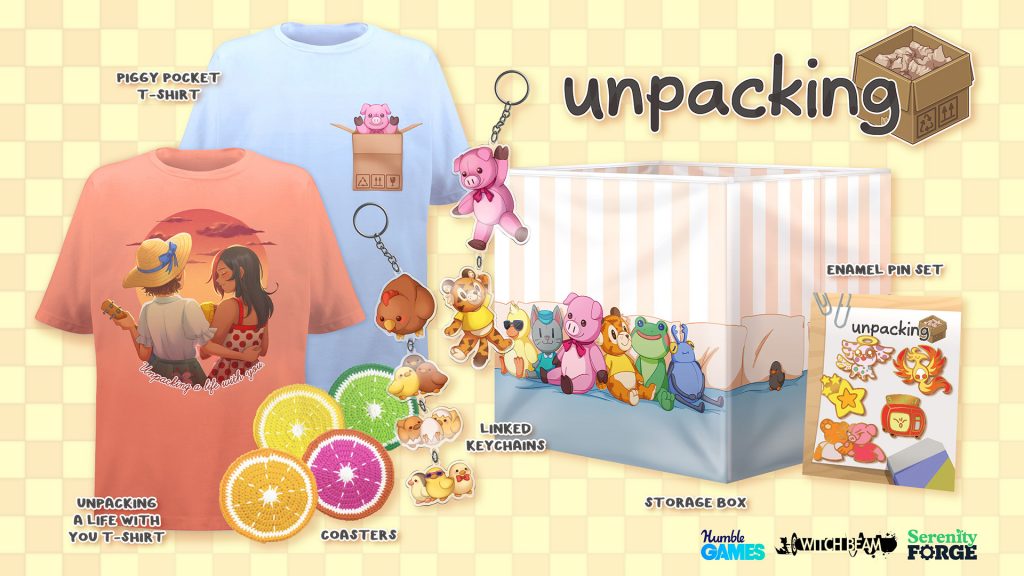 Unpacking is available now on Nintendo Switch, PC, PlayStation, and Xbox. For more about why we love and recommend the game, make sure to check out our full review.
Leave a Comment