Sometimes I wonder if Kirby is actually a Sanrio character at heart. Lovely, squishy, used in so many consumer products that you could probably build a life around him… and never bereft of plushies to squeeze. The latest in Kirby plushies focuses on Kirby and the Forgotten Land, particularly the "Mouthful Mode" ability from the game.
Car Kirby, Lightbulb Kirby, Traffic Cone Kirby, and Vending Machine Kirby are all available in small plush size for ¥2,200 ($15). There's also a mirror based on Ring Mouth Kirby ($17) and a Pipe Mouth Kirby that contains a blanket ($32). We've also got another collection of copy abilities: two classics in Sleep and Hammer, as well as hot newcomers Ranger and Drill, each going for ¥2,530 ($17). Kirby's Car mode gets a couple of variations as well: a little pull-string one at ¥1,760 ($13) and a jumbo sized plush at ¥6,600 ($40). There's also two Waddle Dee plushies, one sad (¥1,760 – $13) and one wise (¥2,530 – $17).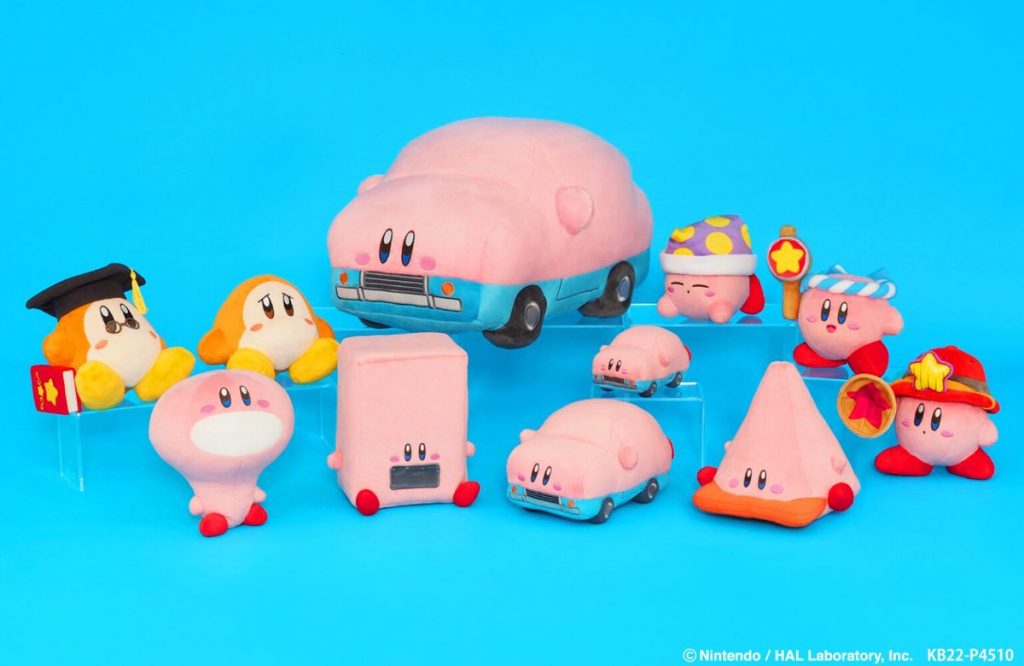 You can preorder all of this from Play-Asia. Remember to use discount code NWIREQ4 (on orders over $20) at checkout!
Gallery
---
Source: Sanei
Leave a Comment